Many of us use Google Docs for our day to day documenting needs. With Google Docs it is easy to share your documents, collaborate and access it on any machine. The best part is that you don't have to install third party software. Despite all the convenience, it is important to secure your documents, and one of the best ways to do so is by encrypting Google Docs.
How to encrypt Google Docs
In this article, we will walk you through multiple ways in which you can encrypt a document stored on Google Drive. That being said, Google doesn't natively offer encryption feature for the docs. We are left with no options but to rely on workarounds and third-party extensions.
Unshare Documents
Encrypt Google Docs with Boxcrypt
Encrypt Documents offline/before uploading
Encrypt Google Doc files using VeraCrypt.
1] Secure Documents by Unsharing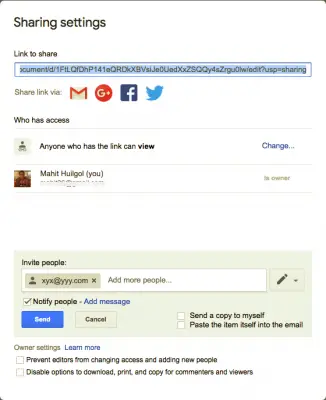 Google Docs can be viewed/edited by only those who have access to it. Moreover, the sharing options on Google Doc will let you control even the smallest aspect. It is also worth mentioning that you need to keep your Gmail account safe. We have listed some of the best ways to secure your Gmail account from attackers.
I would also suggest you unshare the files after use. To unshare Google Doc files follow the steps detailed below,
Open the Google Doc
Click on the blue Share button in the top right corner
Click on the X mark against each person with whom you want to unshare the document
Select Share and Save.
2] Encrypt Google Docs with Boxcryptor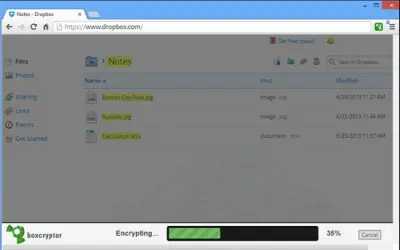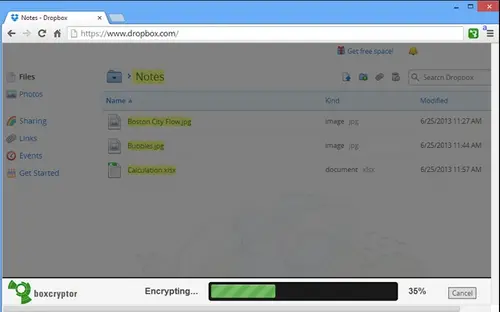 Boxcryptor is an easy way to encrypt your Google documents. It works by syncing up with your favorite Cloud service and syncs up with the programs that are already installed on your computer. The Basic free version of the Boxcryptor is sufficient for general users. The free tier offers one cloud provider, two devices, community service, and an ability to share encrypted files with people who don't use Boxcryptor.
That apart you can also choose an optional PIN or password for sent files and send an unlimited number of links. As far as security is concerned, Boxcryptor uses AES keys, and for security purpose, the same keys are never reused. The developers claim that they need to save some data on the cloud and assure that it is safe on the Boxcryptor server. All said and done; I am still apprehensive about giving access to my cloud drive to a third party software provider. Download Boxcryptor from the homepage.
3] Password-protect Documents offline/before uploading
This is one of the best ways to counter Google Doc's lack of encryption feature. Encrypt Google Docs by using Microsoft Office.
To encrypt open the File > Protect Document > Encrypt with Password. Make sure you remember the password as there is no way to recover it later. Once you are done with encryption, upload the file to Google Drive.
4] Encrypt Google Doc files using VeraCrypt
VeraCrypt is a tool that lets you encrypt any files. The process is completely offline, and you will need to download and install VeraCrypt for the same. It supports an array of encryption algorithms like AES, Twofish, and Serpent.
All you need to do is create a new encrypted file folder on Google Drive and sync it with your PC. The newly created drive will appear like an external hard disc. Now you can drag and drop all your files, and they will be automatically encrypted. Please note that you will be required to install VeraCrypt in order to decrypt the files.
I hope you find the post useful.