How many of you actually Safely eject the USB stick from your PC? Not many, I am sure. We have this habit of just pulling out the USB drive randomly from the PC, without safely ejecting it, which sometimes results in data loss. It is very important to eject the USB drive safely before you remove it from your PC. It ensures that the data operation has been completed and alerts the programs that the drive is going to be removed thereby keeping your data safe.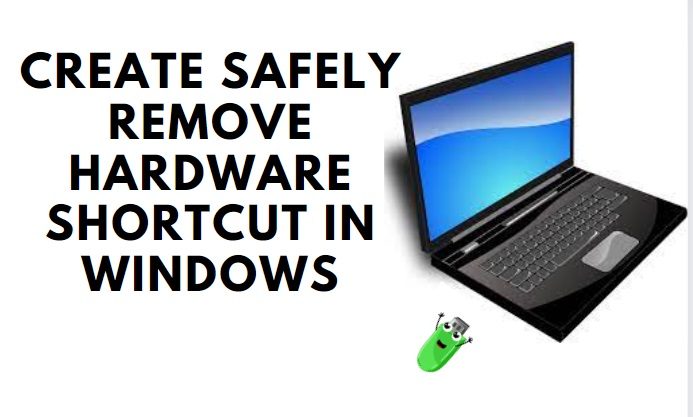 Create a shortcut to eject USB
It doesn't really harm your data but for efficiency's sake, it is suggested to eject the USB drive first and then remove it from the PC. If you remove it without warning your computer, it could result in some kind of data loss.
Windows has a feature of Quick Removal too which when enabled makes sure that your files are written quickly and you can quickly remove the hardware.
But the problem here is that it affects the performance a little.
It is pretty easy to eject the USB drive in a Windows computer, you can simply open MY PC, go to the drive you want to eject, right-click and click on Eject.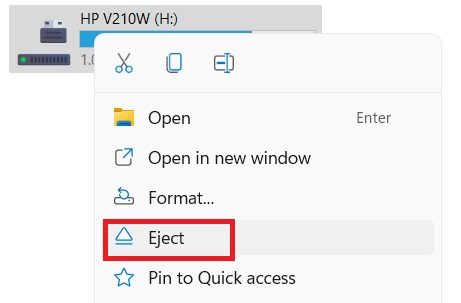 However, you can also create a simple shortcut for this if you want to save a few clicks.
Read: Safely Remove Hardware not working
How to create a Safely Remove Hardware Shortcut in Windows 11/10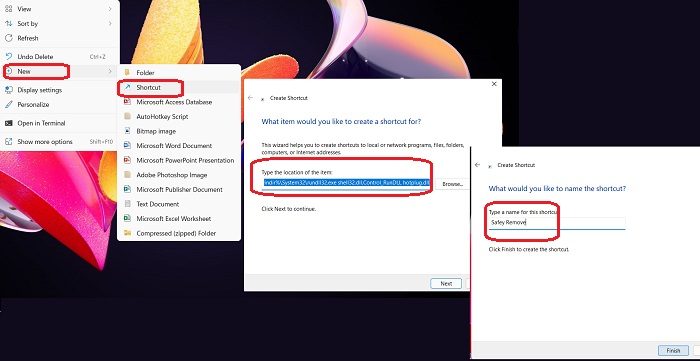 Go to your Desktop, right-click anywhere on the black space and select New > Shortcut.
This will open a new dialogue box, type in this RunDLL command –
%windir%\System32\rundll32.exe shell32.dll,Control_RunDLL hotplug.dll
Click on the Next button.
Give your shortcut a name, say Safely Remove Hardware and click on Finish.
You will then get a shortcut on your desktop.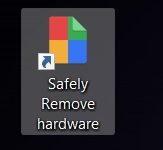 Now go to the shortcut, right-click and open Properties.
Go to the Shortcut tab and click on the Shortcut Key -None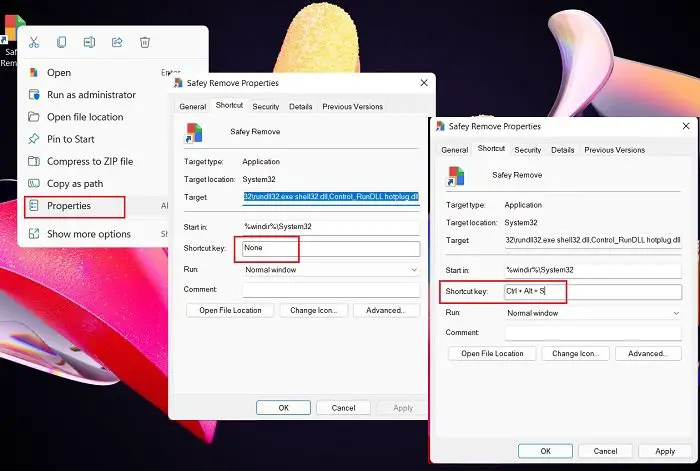 Press S on your keyboard and the command will change to CTRL+Alt+S automatically.
Click on Apply and then OK.
Your shortcut to Safely Remove Hardware is now created.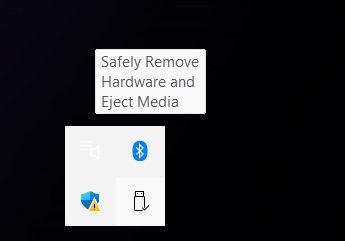 TIP: You can also use our freeware Handy Shortcuts to create this and other Desktop Shortcuts easily on Windows PC
If you don't want to add another shortcut to your desktop, there is an alternative way to Safely remove hardware via Taskbar Settings.
Safely remove hardware in Windows via Taskbar Settings

Right-click on your Taskbar to open the Taskbar Settings.
Go to Taskbar corner overflow.
Toggle on the button for Windows Explorer and you will instantly see the icon on the System Tray in your taskbar.
You can do the same to safely remove the Bluetooth devices too by turning on the switch in Taskbar corner overflow settings.
How do I force eject a hard drive in Windows 11?
Go to My PC, select the drive you want to eject, and right-click. Select Eject from the context menu and then you can remove the drive.
Read: USB port remains active even after using Safely remove hardware
Is it safe to pull out the USB drive?
It doesn't really harm your PC or the drive but may result in some data loss. It is always a better option to safely eject the device first and then remove it from your PC. Above are a few simple and quick ways to safely eject the USB drive.