The Xbox One Controller is arguably the best gaming controller since the Nintendo Game Cube. With Microsoft making it compatible with Windows 11/10, it is the best option for gamers right now. For many players on Windows PC, this might be the first time picking up a controller since gaming on a PC is more linked to a keyboard and mouse rather than a controller.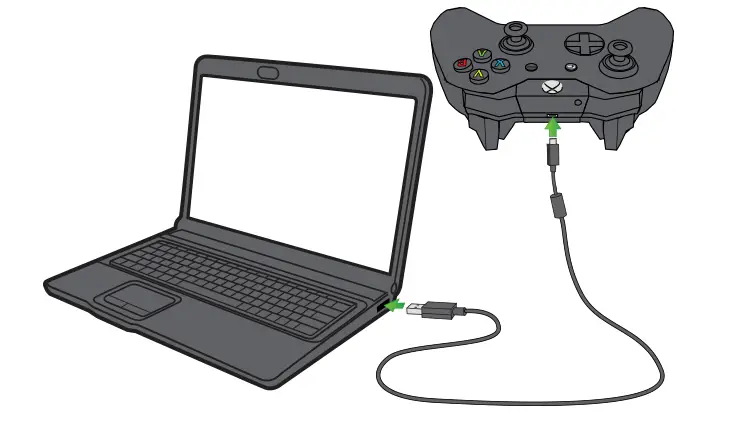 Just bear in mind that gaming with a controller is much different than using the traditional method. For example, a keyboard and mouse are much more accurate in First Person Shooters than a controller, though, for racing games, a controller is a preferred choice.
Connect Xbox One Controller to Windows PC
Now, let's get down to the matter at hand, and that is how to connect your Xbox One controller to your Windows computer.
First, you will need to download the drivers. In Windows 11 and Windows 10, the most current drivers are already pre-installed. Windows 8.1 and Windows 7 users will have to download and install the following driver packages. Microsoft provides these drivers on its support page. You can choose to download the 32-bit or 64-bit versions, as long as your computer system is matching.
After installing the drivers, plug-in the controller and should work just fine. However, in some instances, the controller might still be connected to your Xbox One wirelessly. To stop this, turn off both the console and the controller, plug the controller back into the computer system, then turn it on again.
In normal instances, connecting the Xbox One controller to a Windows 10 PC without even installing the drivers, should work just fine.
Connect the Xbox One controller on a Mac
Microsoft doesn't have official drivers for Macs, so you will have to use unofficial drivers that might or might not work correctly.
To get everything up and running, you will need to download a package called Xone-OSX. It can be found as a free download on Github. Once installed, just plug-in the controller and begin playing all your favorite Steam games.
Most games on Steam should recognize the Xbox One controller, so unless you're playing one of the weird titles, then no issues should arise.
Connect the Xbox One controller on Linux
Surprisingly, any Linux distribution with Kernel version 3.17 and over should have no issues playing well with the Xbox One controller. Just plug it into the computer, and play, that's it.