Out of so many Windows Activation Error Code, we have seen, 0xC004E028, which happens when you are either out of patience or the Windows activation is still in the process.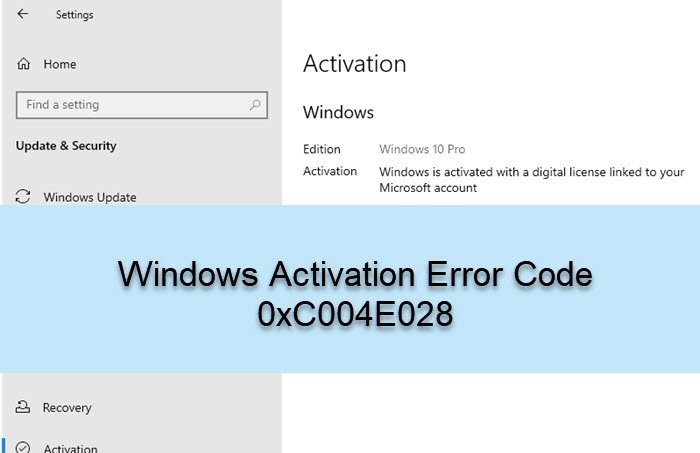 Windows Activation Error Code 0xC004E028
So you have already requested the activation, but if you try to activate, then you will see this error. Unless the first activation has failed, the second activation will not complete. The reason I am saying the second activation is that you may have accidentally used an incorrect key, and then trying to change it.
During the activation process, Windows sends out the Key to Microsoft servers to validate it. Unless the process comes back with a result, you cannot activate Windows again.
That said, if you are not trying to activate Windows manually, then it can be because of a delayed response from the Server. Sometimes validation takes a long time, and if you try to activate it again, you will receive this error code 0xC004E028. I will suggest you wait and only activate if the activation fails.
If this doesn't work, then you can try the method of Windows Activation over phone calls, Microsoft Chat support or call support, and so on. They all work in the same way at the end, i.e., validated by Microsoft Servers for validity.
If this is happening on an Enterprise level, some computers need to connect to companies' servers for a validation check. They are activated using the MAK keys and may require a new key when they go through reinstallation.
So it is clear that there is no troubleshooting needed here. All you need is to wait to see either successful activation ore another error. Those with Enterprise should connect to the IT admin for correct resolution. These computers should connect to the network at least once in six months.