Does Microsoft Edge keep opening multiple tabs on startup? If yes, the solutions provided in this post will help you fix the problem. According to some users, Edge is opening some random web pages in multiple tabs on startup, whereas, some have reported that Edge is opening hundreds of tabs on the Microsoft Help page. Users have also scanned their systems with antivirus and antimalware software but the software did not show any threat.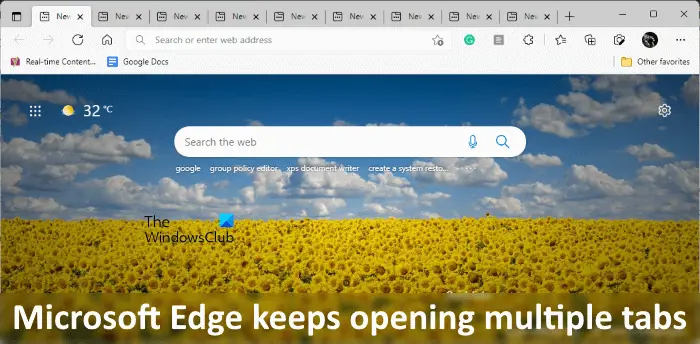 Fix Microsoft Edge keeps opening multiple tabs
If the Microsoft Edge browser keeps opening multiple tabs or windows automatically on its own, by itself, here are the steps you need to take:
Change Edge startup settings
Clear Edge browsing data
Run anti-malware scan
Repair or Reset Edge
Download and reinstall Edge.
1] Change Edge startup settings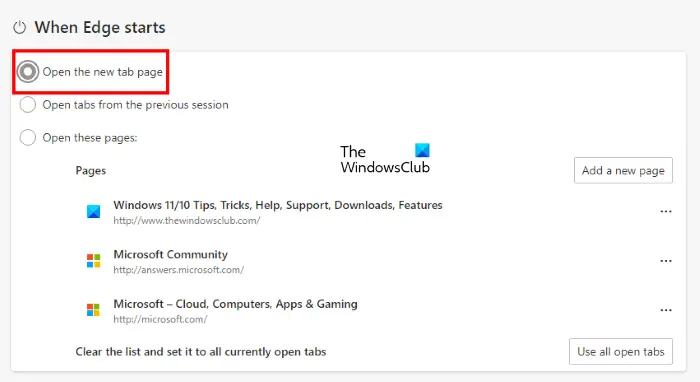 There is a setting in Edge using which you can make Edge open your favorite websites every time you launch Edge. Check if you have enabled this feature in Edge or not. The steps to do that are as follows:
Launch Microsoft Edge.
Click on the three horizontal dots on the top right side and select Settings.
Select Start, home, and new tabs category from the left side.
Select Open the new tab page under the When Edge starts section.
Restart Edge and check if the problem persists.
2] Clear Edge browsing data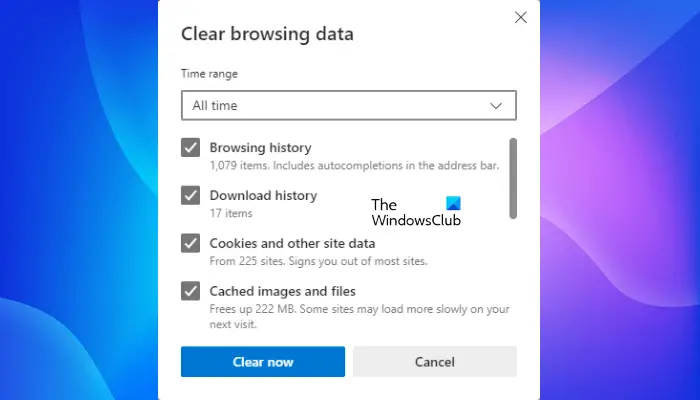 You can try clearing Edge browsing data including cache, cookies, and history. This will let you know if the problem that you are currently experiencing is occurring due to the corrupted cache and cookies or not. Press Ctrl + Shift + Delete keys to open the Clear browsing data window in Edge.
Related: Microsoft Edge keeps opening automatically by itself
3] Run an anti-malware scan
AdwCleaner is a good free 3rd-party tool that can scan your browser for infections. Use it to scan your PC.
You can also use Microsoft Safety Scanner or some Standalone On-demand Antivirus Scanner.
4] Repair or Reset Microsoft Edge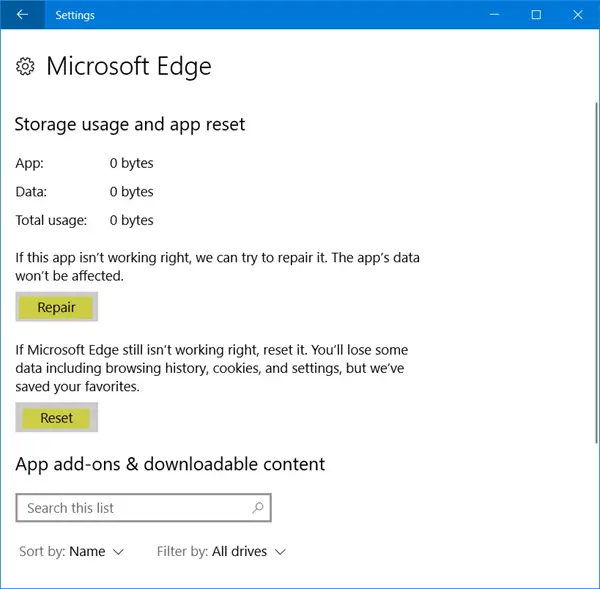 One effective solution to fix the problem that you are currently experiencing is to reset Edge settings to default. If your system is running on Windows 10, you will find the option to reset Edge in the Windows 10 Settings app.
In Windows 11 Settings, the option to reset Edge is not available. Hence, you can reset Microsoft Edge settings to default directly from the Edge browser.
The above process will restore the default settings. Hence, after resetting Edge, it should not open multiple tabs on its own on startup.
5] Download and reinstall Edge
If nothing helps, you can download Edge browser setup from microsoft.com and fresh-install it.
How do I stop Edge from opening multiple tabs?
If Edge is opening multiple tabs on its own on startup, you should check its settings. Microsoft Edge has an option that lets users make Edge open their favorite websites on startup. Another cause of this problem is virus or malware infection, Therefore, you should run an antivirus and antimalware scan.
If the problem persists, re-register Microsoft Edge or reset its settings to default to fix the problem.
Related: Chrome keep opening new tabs or windows on its own
Why does my browser keep opening new tabs?
If your browser, like Firefox, Chrome, etc., keeps opening new tabs by itself, you should run an antimalware scan. If your antimalware software does not find any threat in your system, there might be a problematic extension causing the problem. To check this, disable all the extensions one by one and then check if the problem disappears. This is a time-consuming process if you have a lot of extensions but it will help you solve your problem.
Hope this helps.
Read next: How to stop Edge from opening Bing links in new Tabs.