Another annoying Blue Screen error is BUGCODE_USB_DRIVER. This error is occurred due to an issue with the usbhub.sys, winusb.sys or usbport.sys system driver file. This indicates that an error has occurred in a universal serial bus (USB) driver. Now, this driver is issued by Microsoft themselves and comes along with Windows 11/10. Hence, it is really difficult to download the latest version of this driver using a web browser. So, we need to try out some basic steps to try to fix this issue.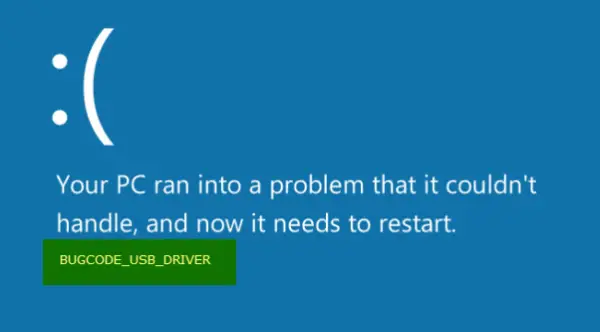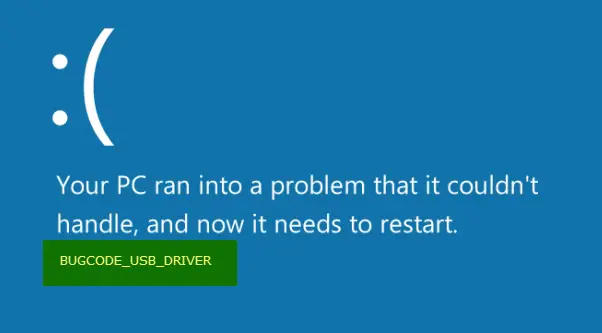 We always recommend creating a System Restore Point so that whenever such errors take place, you can just roll back to the previously known stable state of your computer. But if you have not done it yet, try the following steps.
Fix BUGCODE_USB_DRIVER Blue Screen error
This BUGCODE_USB_DRIVER BSOD occurs if there is an issue with the usbhub.sys, winusb.sys or usbport.sys system driver file. Follow these suggestions to reso;ve the issue:
1. Update USB Controller Drivers
You could first update the motherboard and USB driver to the latest version from the manufacturer's official website. Then you could try to reset the BIOS.
Next, you can open the Device Manager from the WinX Menu.

Now, expand the entry labeled as Universal Serial Bus Controller. Right-click on all the USB-related drivers and select Update driver in the context menu.
You can also try updating all the other drivers on your computer via the Device Manager.
2. Check for Windows Updates
You should make sure that your computer has all the latest updates installed from Microsoft.
For, this you need to Check for Updates in the Settings app on Windows 10. Now, if you have updates available, download and install them. Else, just move to another method.
3. Uninstall conflicting applications and services
Now, applications and services like VMWare, Virtual Box, Hyper-V Virtualization services may be conflicting with the USB Port drivers on the parent operating system. You should try uninstalling VMWare, Virtualbox or any other similar applications.
You should also consider disabling Hyper-V on your computer. To do that, search for Turn Windows features On and Off in the Cortana Search Box. Click on the appropriate entry that you get.
Now, untick the entry that says Hyper-V. Click on OK. Wait for the process to complete and Reboot your computer for the changes to take effect.
4. Make adjustments in the Power Settings
First of all, start by searching for Power Options in the Cortana Search Box. Then select the appropriate search result.
Alternatively, you can search for Control Panel in the Cortana Search Box.
Then search in the top right portion of the window for Power Options.
Click on the appropriate entry.
Now, click on Change plan settings for your selected power plan. Then, click on Change advanced power settings.
Look up for USB Settings and click on it to expand it. Now expand USB selective suspend setting and then disable it.
Finally, click on Apply and then click on OK for the changes to take effect.
5. Check Hard disk for errors
First, you can try checking your drive's health in the Disk Management section. To open the Disk Management, Right Click on the This PC/Computer icon and click on Manage.
Now, on the left side panel, click on Disk Management.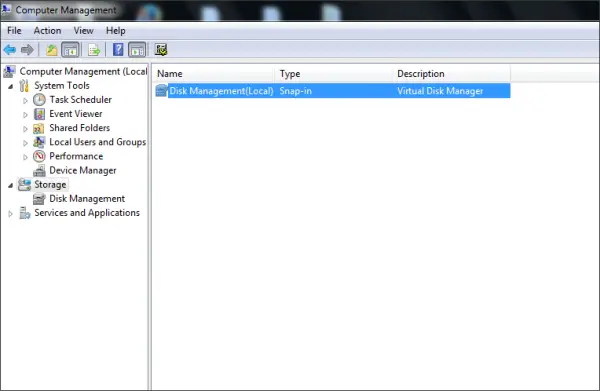 If it shows that all your partitions are healthy, you are good to go else; you have some physical issues with your hard drive that is installed.
You may run the following command in CMD as well:
chkdsk /f
Reboot your computer for the changes to take effect.
Hope something here helps you.

All the Best!