The 0x800b1004 GeForce NOW error on Windows 11 is a common connectivity error that can occur when using GeForce NOW on Windows 11. This can be caused by a number of factors, including poor or unstable internet connectivity, an outdated GeForce NOW app, an outdated or corrupt graphics card driver, a server problem, etc. In this article, we will discuss some possible fixes to resolve this error.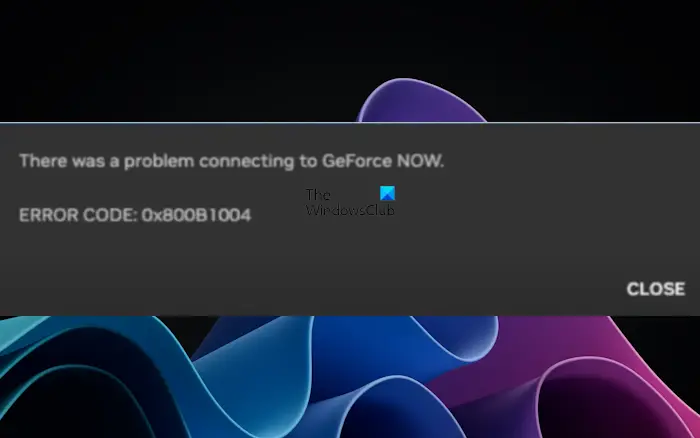 The complete error message is:
There was a problem connecting to GeForce NOW.

ERROR CODE: 0x800B1004
Fix 0x800b1004 GeForce NOW error on Windows 11
If you're getting this 0x800b1004 GeForce NOW error on Windows 11, follow these solutions to fix this error.
Restart your Graphics Drivers
Clear Highlight Gallery
Connect through a VPN
Change the server location
Turn off your firewall
Let's discuss these solutions in detail.
1] Restart your Graphics Drivers
Restarting or resetting the graphics card driver can fix minor issues related to your graphics card. This will help if you experience slow performance in games or other graphics-intensive applications. You can Restart your Graphics Driver by using key combination Win+Ctrl+Shift+B on your keyboard.
2] Clear Highlight Gallery
Excessive data in GeForce Highlight Gallery can sometimes cause connection issues. It may be resolved by Clearing the data from the Highlight Gallery. Locate the folder where your NVIDIA Highlights are stored and delete all data. If you do not want to delete all the data, you can backup it to another storage device before deleting it.
3] Connect through a VPN
Some users were able to fix this issue by connecting their computers to a VPN. You can also try this. There are many free VPN software available online. You can use any of them.
4] Change the server location
Sometimes issues in a video game occur at a particular server. In such a case, changing the server location helps. Hence, we suggest you, change the server location in the GeForce NOW app. The following steps will show you how to do that: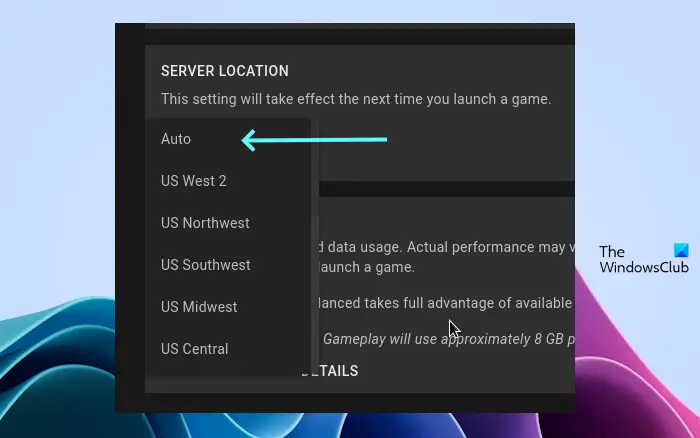 Open the GeForce NOW app.
Click on the hamburger menu at the top left.
Select Settings.
You will see an option to change the server location there.
First, try to set the server location to Auto. If this does not work, you can try other server locations.
5] Turn off your firewall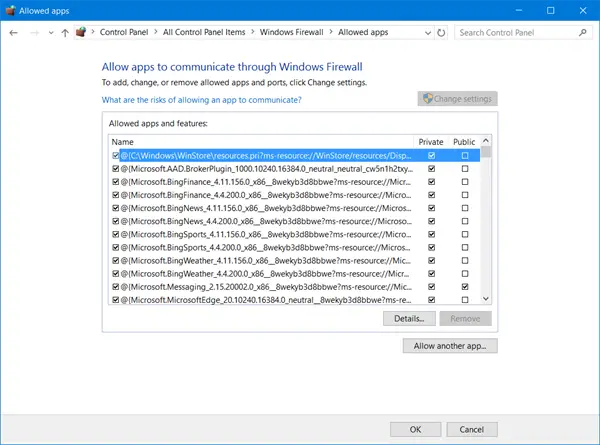 Sometimes, internet connectivity issues occur due to the firewall. This may be the case with you. To check this, turn off your firewall and see if it works. If this works, your firewall is causing the problem. In such a case, you can allow the GeForce NOW app through the firewall. If you are using a third-party firewall, contact their support to know how to allow an app through it.
That's it. I hope this helps.
How do I download GeForce NOW on Windows 11?
If your computer fulfills the system requirements for the GeForce NOW app, you can install it. You can download the GeForce NOW app on your Windows 11 computer from the official website of NVIDIA.
How do I check my graphics card on Windows 11?
If you want to find out which graphics card you have, you can use the DirectX Diagnostic Tool, Task Manager, etc. Or, you can also install third-party software like CPU-Z.
Read next: Fix NVIDIA GeForce NOW Error Code 0x0000F004.