Sometimes having many files on your Windows PC can become irritating because, at the time when you need any one of the files, it becomes very tiring going folder by folder to search your files, especially when you don't remember its full name. Fast File Search is a free software that makes searching easier. As the name suggests, Fast File Search allows you to search files on Windows very fast. It helps you to locate your files by partial name or by full name and, at the same time, allows you to manage your searched files as well.
Fast File Search for Windows PC
It's interesting to know how Fast File Search achieves speedy searches. Microsoft Windows stores a lot of information about every file on the hard disk, including File Size, Last Modification Time of every File, File Attributes, including Hidden, System or Read-Only Attributes. The Fast File Search Utility saves time and effort by simply reading File Path found and ignores reading of various file attributes and properties which are not required to obtain search results.
Features of Fast File Search
There are many useful features in Fast File Search that make this application a unique one. Some of them are as follows:
Easy and simple User Interface
You can ignore folders
Files can be ignored
It can automatically search for the last folder
You can open the selected folder in Explorer and command prompt
Export list of files to the temporary files
You can also modify its visual style
Using Fast File Search to search your files
You need to download and install the software. Once it gets installed you can easily use it to search your files.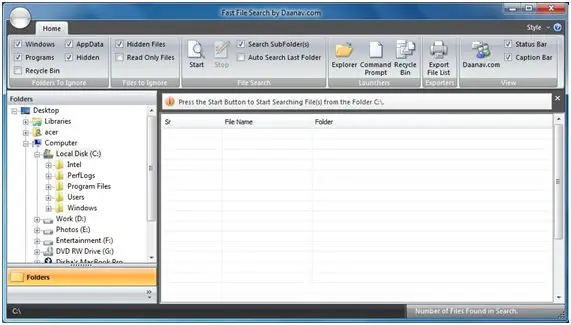 If you look at the user interface of the software you will find that there is only one main window where you will find all options. So you need not search for anything to complete your task.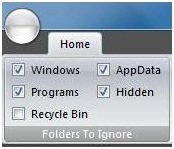 You can select the checkboxes in the 'Folders to Ignore' section to ignore the folders from your search result.

Similarly, you can do this with files also. Just select the folder from the left section of the window and press 'Start' on top to start searching the files.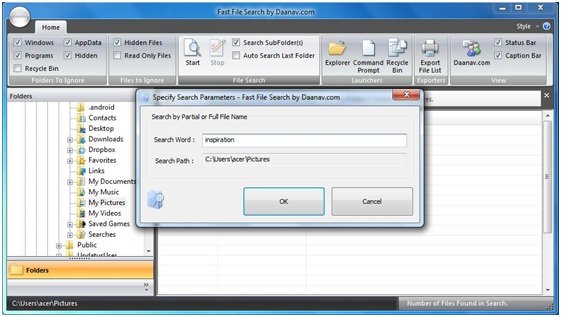 As soon as you press 'Start' it will ask you for the word or name of the file you want to search and will show you the path also. If you want, you can open the folder in Windows File Explorer and Command Prompt also.
Fast File Search is a very useful software that helps you to search your files if you have got lots of stuff in your system and you find it difficult to locate your file every time you need it. It saves lots of processor time and produces a faster result as compared to other software of the same generic type. It has a very low system requirement and it does not slow down the system at all. You can use it as a Windows Search Alternative Tool if you like it.
You can download the software here. Don't forget to get back with your feedback.