A smart Windows user is that one who updates his Windows OS including the installed software and Store Apps regularly whenever required. But what if you get an error while updating?
Something happened and this app couldn't be installed, Error Code 0x80073cf9
Recently, I came across one such error that is repeatedly discussed on many Windows related sites. It's the error code 0x80073cf9. In the course of this error, Windows just shows a message that something went wrong and it couldn't install the app on your PC.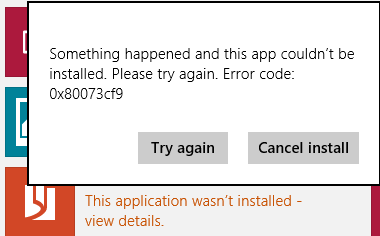 To solve this issue, you could try a couple of things. Do remember to create a system restore point first before making any changes to your system:
Try to delete 'OLE' folder in Registry Editor. First back up your Registry. Then open regedit and navigate to HKEY_CURRENT_USER\Software\Microsoft\. Here delete the OLE folder.
Try running the following commands one after the other, before you try to update the app:
net stop wuauserv

rename c:\windows\SoftwareDistribution softwaredistribution.old

net start wuauserv
Shut down Security software and Firewall and try again
Do a Clean Uninstall of the app and reinstall it afresh
If a folder by the name of AUInstallAgent is missing on your C:\Windows folder, recreate it and then try again and see if it helps. The only condition to do this is to be signed in as administrator of your Windows.
Make sure the folder "AppReadiness" exists inside C:\Windows, if it doesn't exist, create it manually and leave it empty.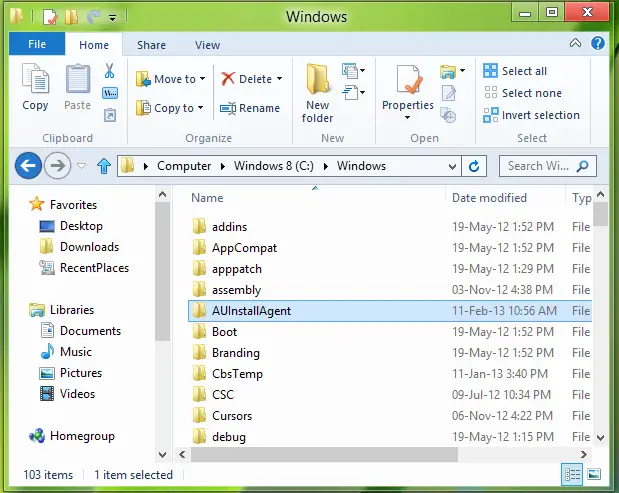 Hope something helps.
See this if you receive Error Code 0x8024600e When Trying To Install Or Update Windows Store Apps.