There are many things that can go wrong while even the simplest of operations are performed on a computer. The reason behind this is the fact that a number of small operations make up for the larger operation to be performed. And when any of these smaller are not able to work properly, it crashes the operation, and an error code is issued. Error 0x800701e3 is one such error that occurs when an error has occurred for the Windows File Explorer when a transfer is initiated from one disk to another. Today, we will be checking out how to fix this error.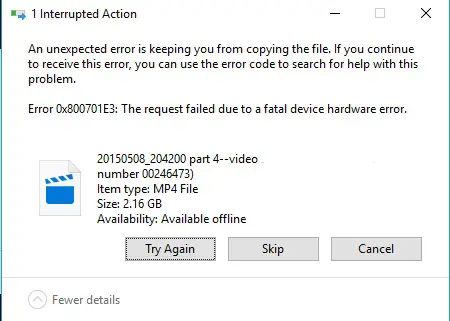 0x800701e3, The request failed due to a fatal hardware error
Our following suggestions will help you fix error 0x800701e3 on Windows 11/10:
Run Check Disk.
Run System Restore.
Format the destination drive.
Check the SMART attribute.
1] Use Check Disk
We will use the command line version of ChkDsk to get more done.
Run Command Prompt as Administrator and execute the following command: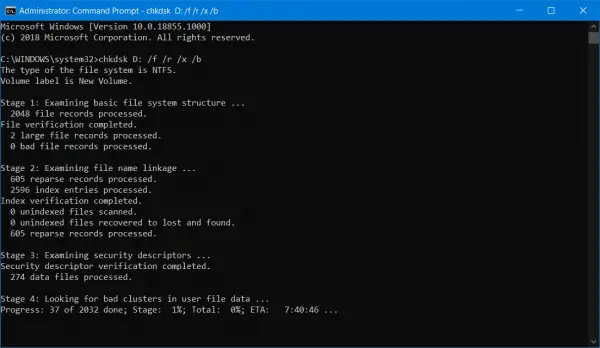 chkdsk <Partition Letter>: /f /r /x /b
It will either start checking for errors and fixing them. Else it will show up a message saying – Chkdsk cannot run because the volume is in use by another process. Would you like the schedule this volume to be checked the next time the system restarts? (Y/N)
Hit Y for scheduling the Disk Check the next time the system restarts.
2] Use System Restore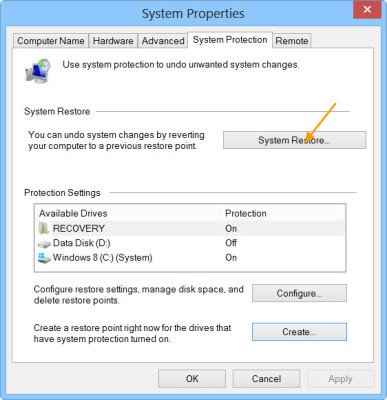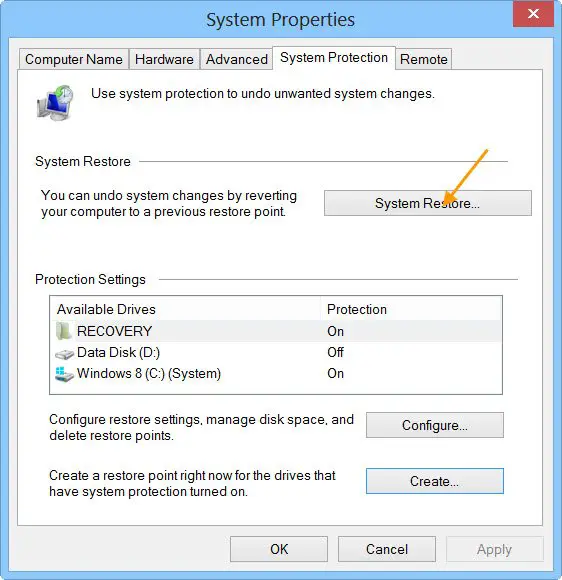 Type sysdm.cpl in the Start search box and hit Enter. Select the tab labeled as System Protection and then choose the System Protection tab.
It will now open a new window where you will need to choose your desired System Restore Point. After selecting your desired System Restore Point, follow the on-screen instructions to restore your computer.
Check if this method was able to resolve your issue.
3] Format the destination drive

Open File Explorer. Right click on the drive that is encountering the error that is mentioned above.
From the context menu, select Format. It will open a new mini window.
For the menu of File System, select the option of NTFS from the drop-down menu.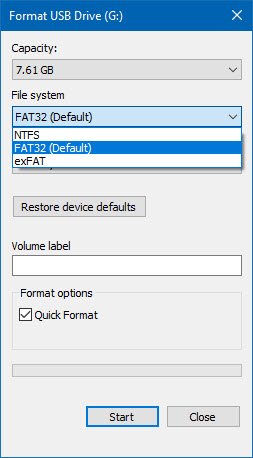 Check the box that is labeled as Quick Format. Finally, click on Start.
It is worth noting that this will remove all the contents of your storage device.
4] Check the SMART attributes
In an elevated command prompt use WMIC (Windows Management Instrumentation command-line) to get the status of the drive:
wmic diskdrive get status
If there is SMART error, it could indicate potential failure; else you will see the status returned as OK.
Hope something helps!