When connecting to a website, if the Google Chrome browser fails to fetch the website to the browser, it throws an error saying This webpage is not available – ERR CONNECTION TIMED OUT. Apart from the Network issue, there can be multiple reasons why this error shows up. Let us see how to fix this issue.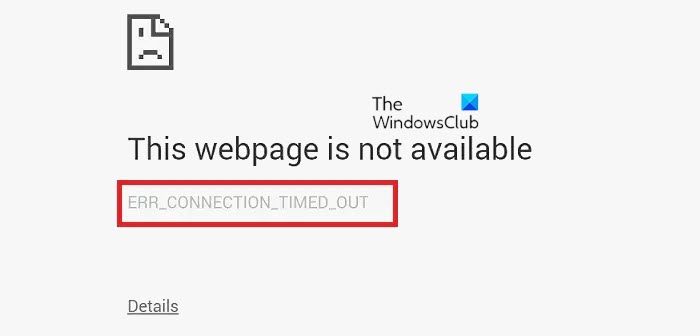 Fix ERR_CONNECTION_TIMED_OUT in Chrome
Many a time, your Windows PC is responsible for causing these types of problems. It can happen with any browser – but since most of use one browser, we will not know. Since this is a network issue, the problem is related with your PC only.
1] Check your Network Cables, Restart your Router and Reconnect
Make sure you check your cables are connected properly either to your PC or your router. If you connect through WiFi, make sure to restart your router once. Lastly, you can always opt to forget the WiFi and then reconnect. Make sure you remember the password.
2] Check your Windows Host File
Cross-check the Windows Hosts file to see if the website has been blocked. Many a time some third party application modifies the file to add a blocklist of websites. If the website is on the list, remove it.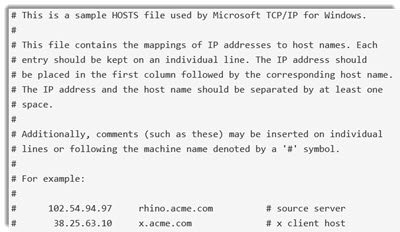 3] Remove Proxy
Press Windows Key + R then type "inetcpl.cpl" and hit enter to open Internet Properties.
Next, Go to Connections tab and select LAN settings.
Uncheck Use a Proxy Server for your LAN and make sure "Automatically detect settings" is checked.
Click OK then Apply and reboot your PC.
If you are using a third-party proxy service, make sure to disable it.
4] 
Flush DNS and reset TCP/IP
Sometimes the websites don't resolve because the DNS in your PC still remembers old IP. So make sure to Flush the DNS and Reset TCP/IP.
5] Restart the CryptSvc service
Open Services Manager and restart the Cryptographic Service. You can also restart this Service via Task Manager > Services tab. This has been known to help.
6] Run Chrome Cleanup Tool
Run Chrome browser's built-in Chrome's Malware Scanner & Cleanup Tool. It helps you remove unwanted ads, pop-ups & malware, Unusual Startup pages, toolbar, and anything else that spoils the experience by crashing websites by overloading the pages with memory requests.
UPDATE: Google has removed the Software Reporter Tool, also known as Chrome Cleanup Tool, from Chrome v 111.
Lastly, you can always reinstall Chrome by deleting the user profile first and then installing the plugins one by one to see if this was the core issue. Figuring out these types of problems will always take time. So, make sure to start from basic and then choose advanced options.
Read: Fix ERR CONNECTION RESET error on Chrome browser.