You can make Windows 10 show large or small icons on your Taskbar. By default, Windows 10 shows large program and app icons; but if you wish to change the size, then this post will help you.
Show small Taskbar icons in Windows 10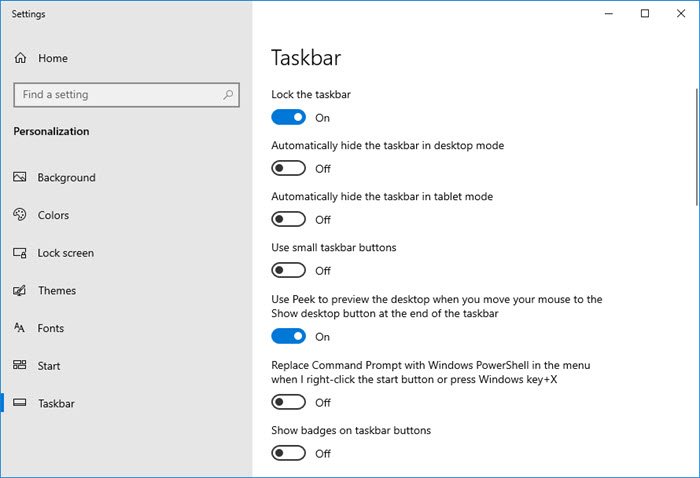 Launch Settings
Select Personalization settings
Select Taskbar
Toggle Use small Taskbar buttons to On position.
That was for Windows 10!
Enlarge Quick Launch Toolbar Icons in Windows 7/Vista
Well, this is one small and simple tip, I bet you may have missed. To those of you who find the quick launch bar icons too small for their comfort, there is a simple way by which you can make them larger.
First right-click on the taskbar and unlock it. Having done that, move your cursor to a blank area on the quick launch bar. The quick launch bar is the area between the two vertical almost invisible dotted lines, near your start button on LHS.
Right-click in this area and you will see the context menu appear. If you don't unlock the taskbar, you won't get to see this menu. Here, select View > Large Icons.
Your Quick Launch bar will now show large icons. The taskbar will double in height and enclose the start orb. Your Tab buttons and System Tray icons will, however, continue to be of the same size.
If you wish to add text to these icons, simply select the Show Text option too.
Lock the Task Bar after you have finished your customizations.
Speaking of the Taskbar icons, how to Center your taskbar icons may also interest you.