Some Xbox One users who are playing Call of Duty: Modern Warfare report that they've come across Dev Error 6034. Worry not because this problem is something we know how to solve in quick succession.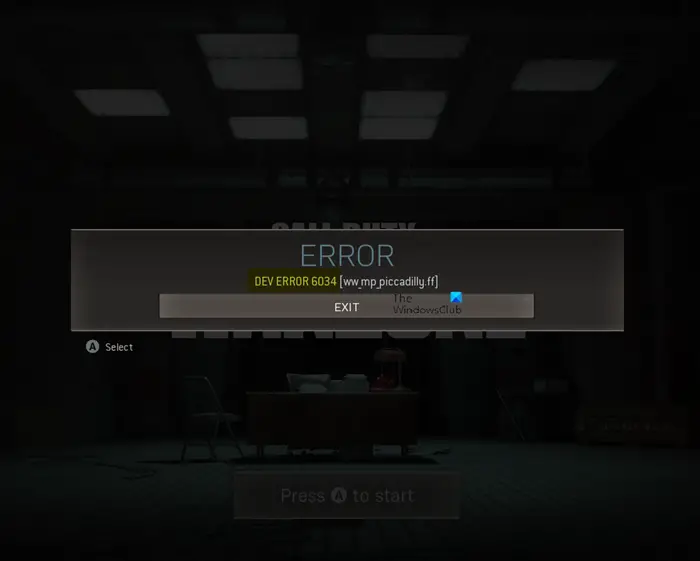 What is the cause of COD Dev Error 6034?
Bear in mind that Dev Error 6034 usually pops up due to corrupt game installation, outdated or conflicting data packs. Now, from what we have come to understand, the error appears to the user whenever they make attempts to launch Modern Warfare on their Xbox.
Now, if the game files are split between two storage devices, then we suggest merging them to fix the problem quickly. If that fails to work, then it is time to move on to bigger and better things.
Fix Dev Error 6034 in Call of Duty, Modern Warfare and WarZone
In terms of how we can fix COD Dev Error 6034, the below suggestions should help a great deal:
Clear the Xbox One cache
Delete the games reserved space
Make changes to the DNS settings
Reset the Xbox One to its default state
1] Clear the Xbox One cache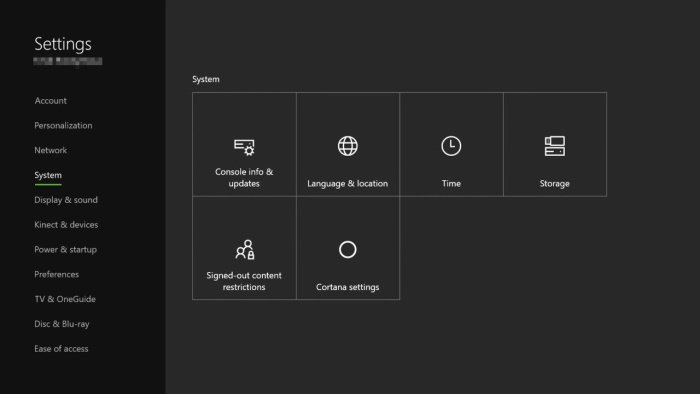 Clearing the Xbox One cache is very easy to get done. You see, Dev error 6034 can show itself if the cache is corrupted; therefore, the best option as of right now is to clear it. This could solve the problem, but it isn't always the case.
OK, to clear the Xbox One cache, please press the power button on the video game console until it completely shuts down. From there, unplug the power cord from the main or electric socket, sit back and wait for a minute or a little more.
Plug the power cord back into the electrical socket, then wait a while until the white light on the power brick transforms into orange.
Press the power button to boot the Xbox One video game console. Once that is done, check if Dev error 6034 is finally fixed.
2] Delete the game's reserved space
Microsoft made sure to add a reserved space for the purpose of storing game patches, updates, and more. This reserved space can be corrupted for whatever reason, so with that in mind, we have to clear the space in hopes of getting rid of Dev error 6034.
On your console, hover over Call of Duty: Modern Warfare, then select Options to launch the game's menu. Once you've done that, click on Manage Game and Add-ons. Next, be sure to navigate directly to Saved Data > Reserved Space.
Finally, you will now want to select Clear Reserved Space > Confirm. Reboot your console and be sure to check if the error persists.
3] Make changes to the DNS settings
Should the above options fail to work as intended, we suggest changing the DNS settings via your Xbox One. You see, wrong DNS configuration could be the primary cause behind the error plaguing Call of Duty: Modern Warfare.
What were going to do here is change the DNS settings from the default option to the one available from OpenDNS. You can choose to Google DNS if you want, but we wouldn't recommend doing that.
OK, so press the Xbox button on your controller to open the Settings area. From there, go to All Settings > Network, then navigate to Advanced Settings > DNS Settings. After you've done that, select Manual, then enter the following values:
Primary: 208.67.222.222
Secondary: 208.67.220.220
Finally, hit Continue to save the changes made, then check if the error is working as it should.
4] Reset the Xbox One to its default state
If all else fails, then your best option at this point is to reset the console. Maybe the operating system is corrupt, and if that is indeed the case, then it could be the reason behind Dev error 6034.
Hope something helps!
Related: Fix COD DEV ERRORS 6068, 6606, 6065, 6165, 6071, 6456, 5573, 5763, 5476, 6635, 6036, 6634.