Don't like the default Windows 7 Task Manager color scheme? Windows 7 Task Manager under the Performance & Networking tabs, has graphical animations which are green in color.  But if you don't like green and would like to change it to some other color, then this may interest you. You can now download and use Se7en Task Manager Modder.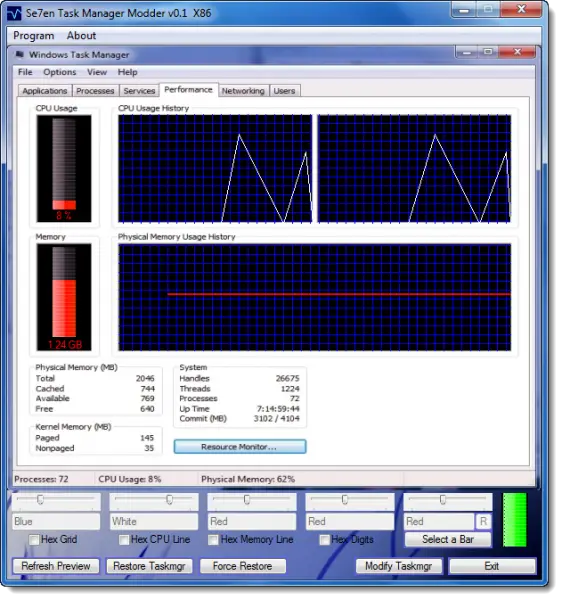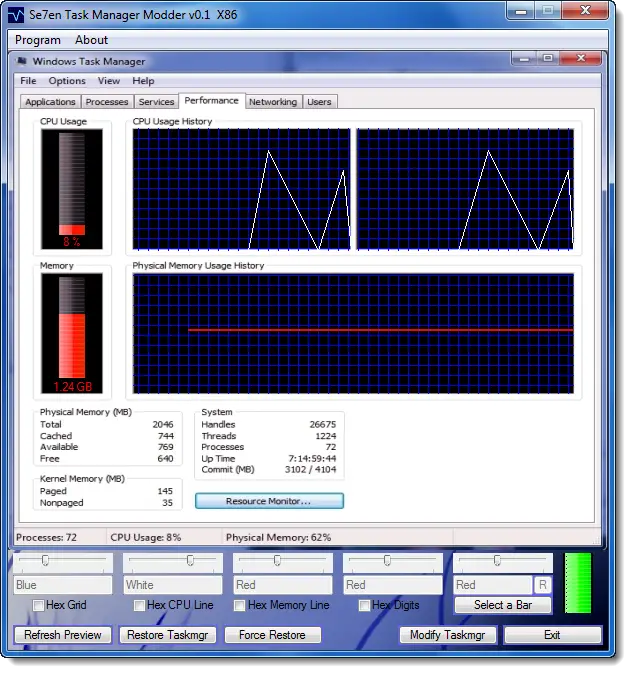 Change colors of Windows Task Manager
Se7en Task Manager Modder is a freeware portable app hex edits your Taskmgr.exe file on Windows 7 x86 and x64 operating systems and allows you to customize the colors of the Hex Grid, CPU Line, Memory Line, Bar and Digits in the Task Manager.
It is possible to enter hex values and create infinite combinations.
You can change the default green color of your Windows 7 Task Manager graphs & animations.
Take your pick! You can change your Green color to Blue, Red, Yellow, Purple, or White.
If you are a customization enthusiast, I am sure that you will like this modification.
You can get Se7en Task Manager Modder from its Softpedia page.
Best to always create a system restore point first.