With the increasing popularity of Windows 10 as a computer OS, the number and quality of apps on the Windows 10 app store has gone up significantly. If you are a Windows 10 user, you might be looking out for some apps that aim at increasing your efficiency at work or even helping you relax at home. Here are the cool 5 Windows 10 apps that you should check out.
Cool Windows Store apps for Windows 10
1. Nebo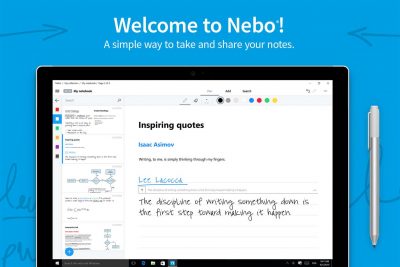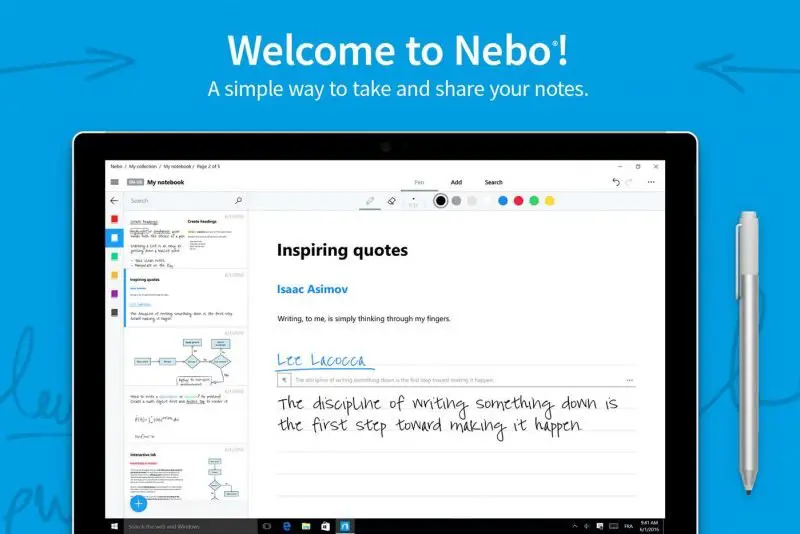 One of the best handwriting and drawing apps for Windows 10, Nebo is an easy and simple option to just get out your stylus and start drawing what your minds tells you to. You can handwrite, draw, edit and format your notes quickly. Even instantly convert and transport them as digital documents. Nebo is designed for Windows 10 with active pen and officially validated with Microsoft Surface Pro and Book with Surface Pen.
2. Wattpad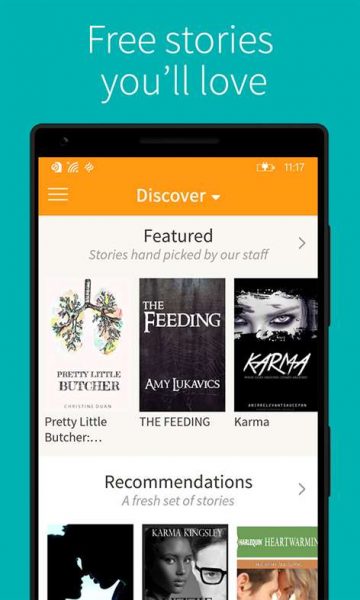 Wattpad is a social online community that lets you share your original stories and, in the process, read stuff from other authors on the website. The Windows 10 app is completely minimalistic and offers maximum utility to budding authors, on mobile, PC and tablet. You can search by different genres like fantasy fiction, sci-fi, romance, drama, and mystery. Or you can even check out fan fiction based on your favorite series of books.  The 'social' part lets you connect with writers and other readers. You can leave comments on stories and discuss the newest plot twists.
3. Clumsy Ball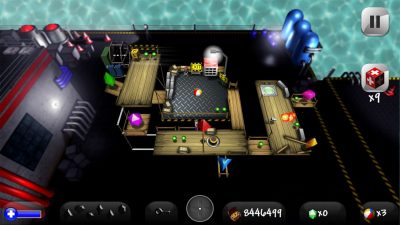 Moving onto interesting games, Clumsy Ball is a great option to check out on the Windows 10 store. It's a neat physics-based marble game that requires you to maneuver around obstacles to complete objectives. By giving you control of the entire board, the games make it tough to win levels.
What's more is that there are multiple ways to play it. Since it is available on PC, tablet, smartphone, and HoloLens, you can choose from various controls, including an accelerometer, gamepad, keyboard, and the HoloLens kit.
4. ProShot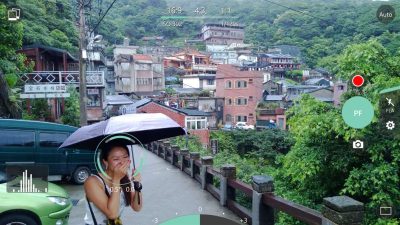 If you aren't aware, ProShot has been one of the most popular apps on Windows Phone for the longest time and now it is officially been launched on PCs and tablets via the Windows 10 store. The best thing about ProShot is that it can be used as a great replacement camera app for your device. Built from scratch, this new Windows 10 app gives you incredible control over your camera's controls as well as offers plenty of editing features after your click. ProShot also features plenty of options like 16:9, 4:3, and 1:1 resolution and HDR or auto-HDR modes. It can operate at multiple resolutions, frame rates, and at up to 4K and 60fps.
5. Pixel Art Studio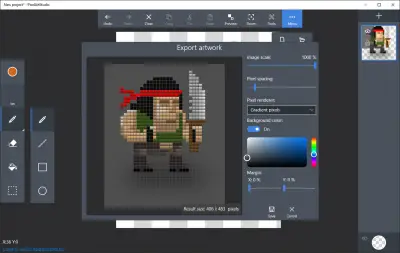 Pixel Art Studio is one of the best drawing apps out there for Windows 10. It works on your PC, tablet and your phone. Unlike your average painting app, Pixel Art turns all of your pencil lines and brush strokes into unusual blocky pixelated edges. You can draw whatever your imagination wants you to, and the app will show you a nostalgic 8-bit version of it.
The app also contains many of the tools that are common with other popular options. There is the usual pencil for drawing, an eraser, and various types of pressure-sensitive brushes.
Any favorites?