A new feature named 'Chrome Actions' has added to Google Chrome wherein the users can type commands in the address bar for the browser actions. This will obviously make things simpler and quicker as we don't need to dig into the settings menu anymore. Let's learn more about it like how to use Chrome Actions on your browser and what are the shortcuts for action commands.
How to use Chrome Actions
We know how vast the Google Settings menu is with the endless number of options and settings. With Chrome Actions the things have become much easier and quicker.
Just type the command on the address bar and Google will show a direct button to that particular setting. There are some set phrases for different commands like-
To open Chrome in incognito mode, type 'incognito'or 'launch incognito mode'.
To get into your Payment settings, type 'update card info' or 'edit credit card' in the address bar.
To manage your Passwords, type 'edit passwords' or 'update passwords' in the address bar.
To get into the translation settings, type ' translate this' or ' translate this page'
If you want to Clear Browsing Data, you have to type 'clear cookies', 'clear cache', or 'delete history' in the Address Bar.
To update your Chrome, type 'update Google chrome' or 'update browser'.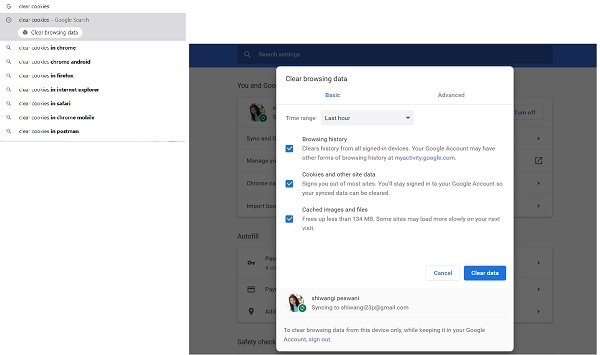 When you type this phrase in the address bar, Chrome will show a direct button right under the address bar. Click on that button and it will take you directly to the settings page.
Chrome Actions feature is turned on by default and you don't need to do any changes in your settings or download any plugin. It has just started rolling and will gradually be made available to everyone. If you don't see this feature, the direct buttons right below your address bar, don't worry you will get it soon.
Incidentally, the flags which can enable or disable this feature are located here; but in Chrome 87 and later they are already enabled.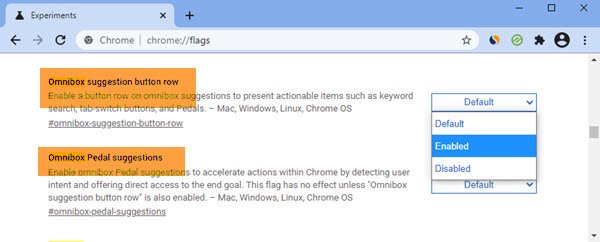 Google Chrome is one of the most popular web browsers around and is known for regular updates, its user-friendly interface, and its usability. This new feature will certainly improve your browsing experience.
If you are interested, you can check out more such Chrome tips and tricks here.