You have always seen the Windows Taskbar situated at the bottom of the screen. But, did you know that you can change the location or placement of the taskbar anywhere on the screen? Most of us prefer having the taskbar placed at the bottom of the screen – which the default setting that we are used to. But, in case, you feel the need to change its location on your screen, here's how you can do it.
Move the Taskbar in Windows 10
To move or change the Taskbar location follow this procedure:
Right-click on your Taskbar which is at the bottom of your screen
Select Taskbar settings
Click the drop-shown for Taskbar location on screen
Select Left, Top, Right or Bottom.
Let us see this procedure with the help of screenshots.
Right-click on the Taskbar which you see at the bottom of your screen by default.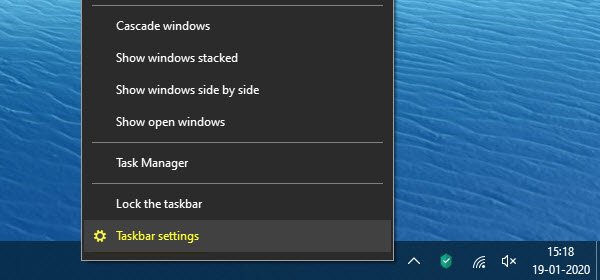 Select Taskbar settings.
Windows 10 Settings will open directly to Personalization > Taskbar.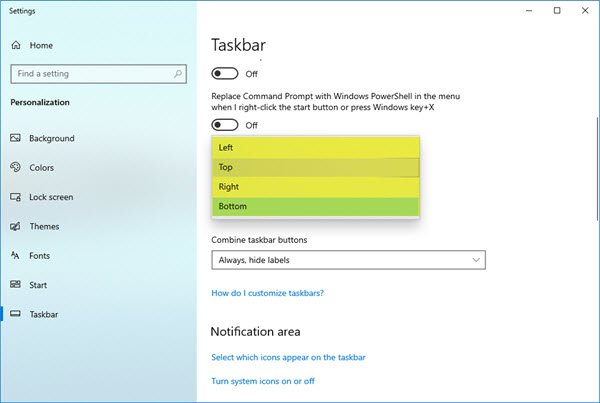 Locate Taskbar location on screen and expand the drop-down menu.

Depending on your choice, you can select Left, Top, Right or Bottom position for your Taskbar.
The Taskbar will move to the selected position.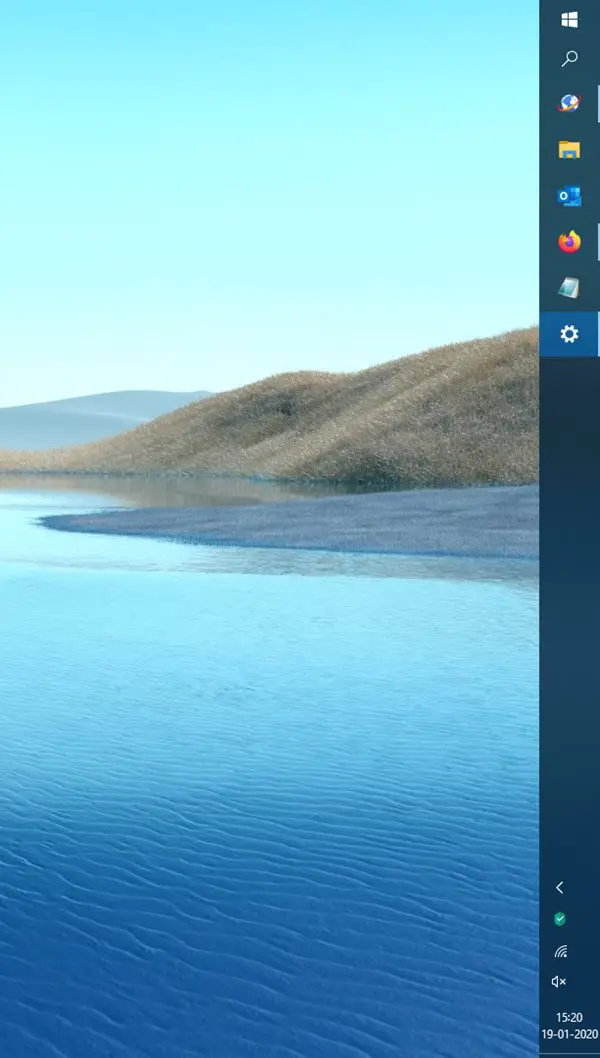 That is all there is to it.
All the icons, buttons, contacts, and settings remain just the same on the taskbar. Nothing changes except the location on the screen. The main advantage here is that you can customize the taskbar according to your requirements. This can definitely ensure more convenience and ease of work.
Windows 11 user? This post will show you how to move the Taskbar to the Top and this one, how to set up a Vertical Taskbar in Windows 11.
Related read: How to Auto-Hide Taskbar in Windows.