The Windows operating system allocates a program by default for opening certain file types, but you can easily change and open them in the program of your choice. For example, pictures in Windows now open with a new Photos app – but you may prefer opening them with other programs such as the Picture Manager which load quickly – or Paint, which even provides instant editing features at hand.
Of course, you can right-click on a file and select the program that you would like to open it with. However, you can use this method for a single file type only. For more than one file type at a time, you will be required to make the changes through the Control Panel. Let us see how to do it in Windows 11/10/8/7.
Change Default Programs in Windows 11/10
Press Win+X to bring up the Power Tasks Menu and choose 'Control Panel' from the list of options displayed. Once in the Control Panel screen, choose 'Programs'.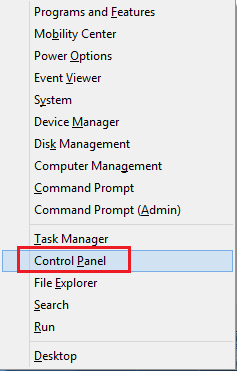 Then, click on the 'Default Programs' link.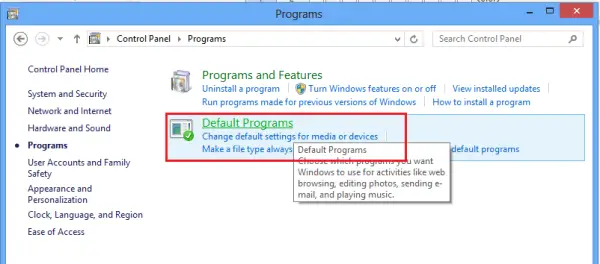 The Default Programs screen will request you to choose the program that you would like Windows to use by default. Click on 'Set your default programs' link.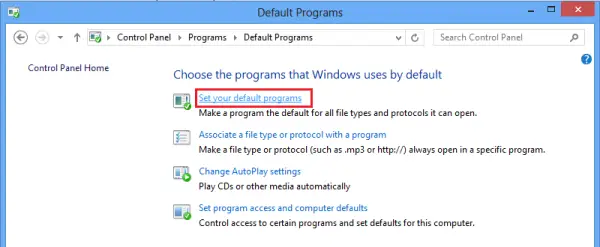 Choose a program to open all file types and programs by default and click on 'Set this program as default' option and click on 'OK'.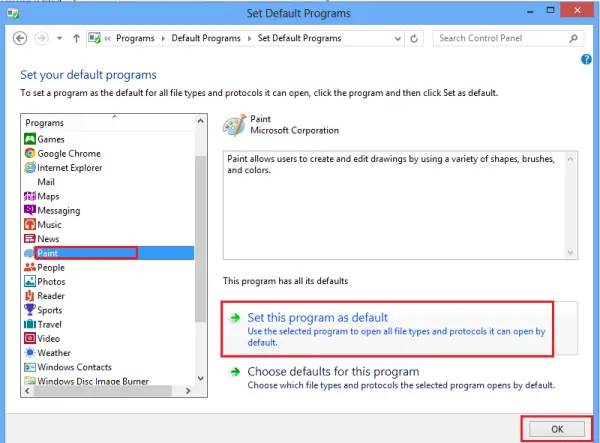 Likewise, you can change or set each program to become the default for certain file types it's able to open.
Another alternative and very short way to choose the default program is to right-click on any file which you want to open and choosing the 'Open with' option to display Choose default program option from its menu.
This alternative method opens a window wherein you can select a program and make it as your default program for opening certain file types.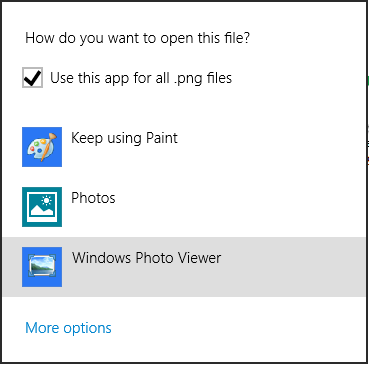 In Windows 10, to set default apps you will have to go to Settings > Apps > Default apps.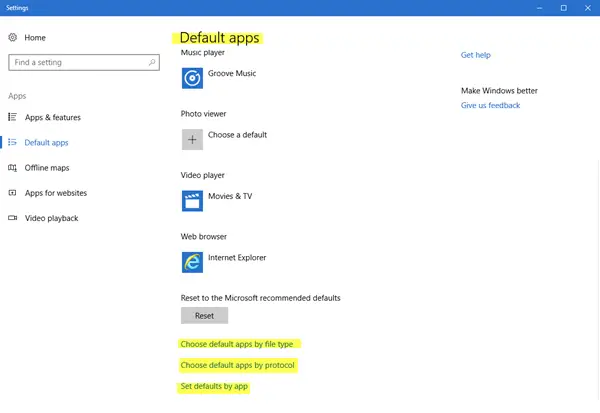 You can even choose defaults by
Apps
File type
Protocol
and set the defaults.
Related: How to register a Portable app as Default program
In Windows 11 to set default apps, follow these steps: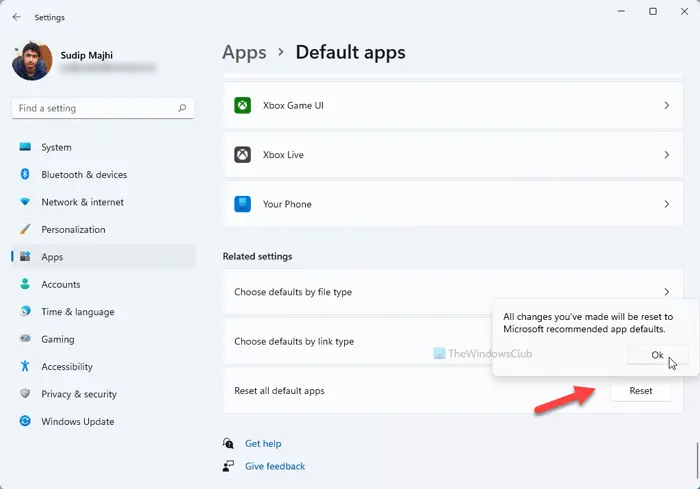 Press Win+I to open Windows Settings.
Go to Apps > Default apps.
Scroll down to the bottom.

You can even choose defaults by
Hope it helps!
Other posts of interest: