This post features solutions to fix can't install Red Dead Redemption 2 Story Mode. Red Dead Redemption 2 is an online action-adventure game. The game's Ultimate edition comes with a Story mode that's sold and installed separately. But recently, many players have complained that they cannot install the game's story mode. Fortunately, you can follow some simple methods to get rid of this issue.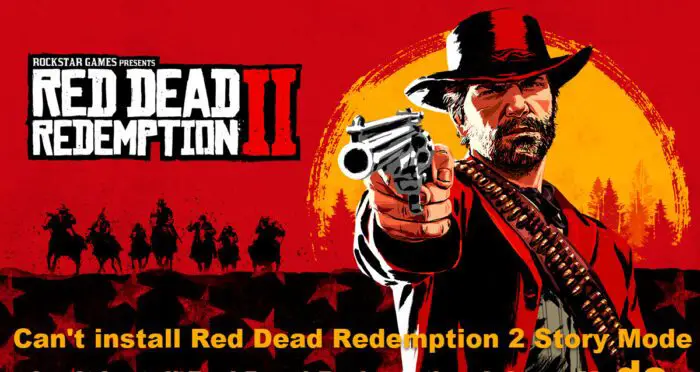 What is Red Dead Redemption 2 Story Mode & Online Mode?
Red Dead Redemption 2 Online Mode has a unique storyline integrated into western-style gameplay. There are various features available that make the online gaming experience unique in itself. It is the perfect game if you like collecting items online, bounty hunting bad guys, or enjoy a more realistic aspect of the game.
Whereas the Story mode restricts the gamer in many aspects. The story mode can be played only offline and is all about completing machines. Playing in the story mode allows you to enhance your gaming skills. Some exclusive features of Story Mode are:
Bank Robbery Mission & Gang Hideout
Dappled Black Thoroughbred
Talisman & Medallion Gameplay Bonuses
Gameplay Boosts, Cash Bonuses & Discounts •
The Nuevo Paraiso Gunslinger Outfit
Fix Unable to Install Red Dead Redemption 2 Story Mode
Follow these suggestions if you're unable to install Story Mode in Red Dead Redemption 2:
Check System Compatibility
Clear junk files using Windows Disk Cleanup
Verify Integrity of Game Files
Reinstall the Game
Now let us see these in detail.
1] Check System Compatibility
Before getting started with different troubleshooting methods, check if your device meets the minimum requirements. It's possible your device doesn't meet the minimum requirements to run Red Dead Redemption 2 Story Mode.
OS: Windows 10/11 or later
Processor: Intel Core™ i7-4770K / AMD Ryzen 5 1500X
Memory: 12 GB RAM
Graphics: Nvidia GeForce GTX 1060 6GB / AMD Radeon RX 480 4GB
Dedicated Video Ram: 2048 MB
Storage: 150 GB available space
Sound Card: Direct X Compatible
2] Clear junk files using Windows Disk Cleanup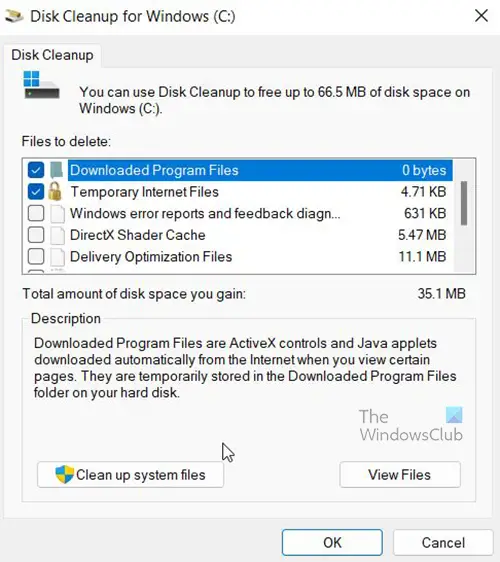 You may be unable to install Red Dead Redemption 2 Story Mode if your device is clogged up with Temporary files. Windows stores these files to enhance the user experience. However, they don't serve any purpose and should be deleted occasionally using the Disk Cleanup Tool. Here's how to do it:
Search for Disk Cleanup and click open it
Select the files that you want to delete.
The Disk Cleanup system will now ask for confirmation.
Click on Delete Files to proceed.
Do note that if you click on Clean up system files, you will see more options.
Using this option, you can delete all but the latest system restore points, Windows Update Cleanup, Previous Windows installations, etc.
3] Verify Integrity of Game Files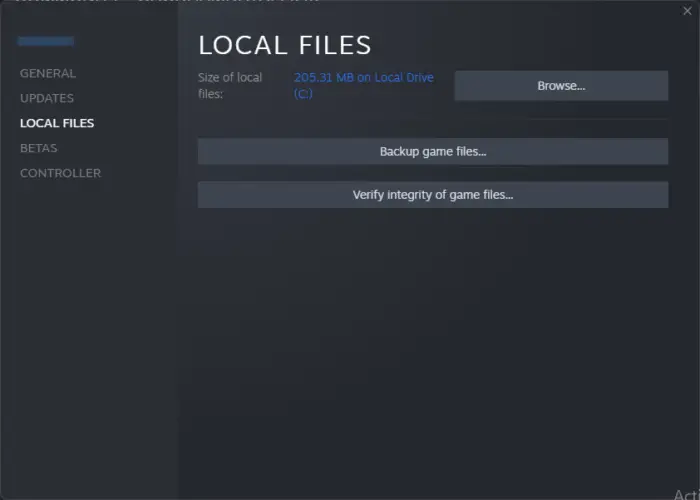 As stated above, Story Mode is just an add-on for the Red Dead Redemption online. So, to install the Story mode, the original game should run effectively on your device. To make this sure, verify the integrity of the game files. Here's how:
Open Steam and click on 

Library

.

Right-click on Red Dead Redemption 2

 

from the list.

Select 

Properties > Local Files

Then click on 

Verify Integrity of Game Files

.
4] Reinstall the Game
If none of these steps were able to help you, consider reinstalling the game. This has been known to help most gamers get over this error.
Read: Red Dead Redemption 2 not Launching or Starting full screen
How to play Red Dead Redemption 2 Story Mode?
The Story mode in Red Dead Redemption 2 is strictly offline and revolves around completing machines and working to collect the in-game income. This game's story mode is an add-on, not a different game. However, it is no longer available on the game pass, and you must purchase it to play.
Why can't I play Red Dead Redemption 2 on PC?
If Red Dead Redemption 2 isn't starting on your PC, your device's graphics drivers may be outdated. Update your drivers and check if the issue is fixed. However, if the error persists, try updating the Rockstar Games Launcher.
How do I fix RDR2 not installing?
Low storage space is one of the most common reasons you can't install games on your device. Clear storage space on your device, as the game needs almost 150 GB of free space. However, if you have enough storage, try clearing Steam's download cache.
How long is RDR2 story mode?
The developers at Rockstar games have tried their best to make the Story mode in Red Dead Redemption 2 enjoyable. Exploring the Old West in the game will be an epic affair and require roughly 60 hours to complete.
Why does my Xbox game keep saying installation stopped?
Errors like these usually appear while trying to install and Xbox game from a disk. The installation process sometimes stops because the console tries to download an update while the game is still being established.
Fix: Red Dead Redemption 2 ERR_GFX_STATE Error on Windows PC.