OK, so you own an Xbox One video game console and its something you play on a regular basis. You also like to communicate with others on Xbox Live with your voice via a headphone or whatever else you prefer to use. For some reason, everyone is able to hear your voice, but you're unable to hear them. The first thing that comes to mind is whether or not the device has stopped working. Maybe the best bet is to go out and get a new mic but we'd like to recommend a better option that could save you time and money.
We've come across a ton of issues like this one, and you know what? The majority of them are simple to fix. No need to invest in a new mic or headset unless the issue is completely out of your hands. In this case, we believe the problem is a simple fix, so let's get down to it in order to see if that is indeed the case.
Xbox One Mic or Headset not working
If you are unable to hear audio or sound from other gamers or friends over Xbox Live during a Game or Party Chat, try these suggestions:
Unplug or restart the Mic
Is the Mic muted?
Mic off?
Test the Headset
Re-associate your controller with your profile.
Let s see the process involved in a bit more detail.
1] Unplug or restart the Mic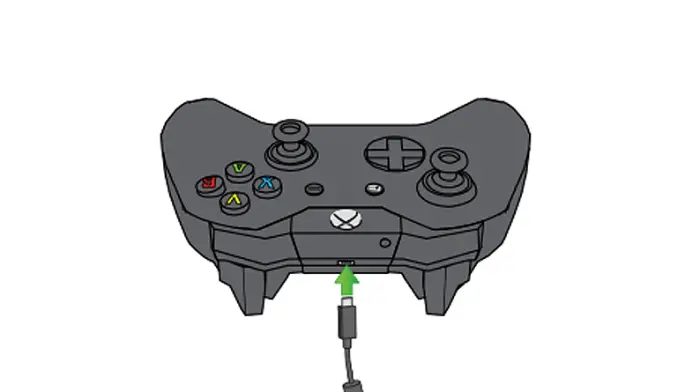 Sometimes, a simple unplugging of the mic, then plugging it in again is all one needs to do. If you're using a wireless mic, then turn it off and turn it on again. You'd be surprised how effective these methods are, but most folks have no idea.
2] Is the Mic muted?
Check if the orange LED light next to the mute is on. If such is the case, then simply unmute the mic. Microsoft needs to make it more apparent when mics are muted on the Xbox One, so let's hope the company makes some huge changes with the Xbox Series X.
3] Mic off?
If your headset has a mic-off switch, we suggest checking if it's turned off. If it doesn't, then we need to check on this via software.
Press the guide button, navigate to Systems, select the cog symbol > Audio, then look at the toggle switch to see if the mic is on or off. Click on the switch to turn on the mic then try to communicate with friends once more.
4] Test the headset (requires internet connection)
What we need to do here, is start a party chat, but one with yourself. So first thing, please sign in to your Xbox Live account, then press the Xbox button on your controller to fire up the Guide. From there, navigate to Multiplayer, then select Start Party.
To make sure your mic is not muted in the party chat, press Y on the controller, which is designed to turn off or on the mute option from within this section. Now, speak into the microphone to test if everything is working properly.
If it is, then you should see bring ring around your gamer-pic, which is a sign the mic is working just fine.
5] Re-associate your controller with your profile
The final step, then, is to re-associate the controller with the Xbox profile. From there, press the Xbox button on your controller, then navigate to System > Settings > Kinect & devices > Devices & accessories. Now, under the section of Assigned to, please select your Gamertag.
Related read: No Audio or Sound when playing games on Xbox One.