If you are looking for a portable freeware that allows you to modify, backup, and restore the Master Boot Record and the Partition Boot Record) of local or removable drives, then Bootice may be what you are looking for. Bootice also has another use. Sometimes, a pen drive can show incorrect storage size.
To fix the incorrect storage size problem of the pen drive, you can use Bootice, too. This tool will combine those two partitions of your pen drive so that you can get your whole storage space back. As this is not possible with Disk Management or the standard Format option does not do anything, you can use this tool.
In this post, we will see how to use Bootice to fix the incorrect disk storage size problems of a USB Pen Drive.
How to use

Bootice to incorrect USB Storage Size problem
First, download Bootice. You do not have to install this tool since Bootice is portable software. Now, plug in your pen drive and open Bootice on your PC. You will get a screen that looks as follows:
Just click on Parts Manage. Now, you can find all the partitions that you have in your pen drive. You can find at least two partitions on your screen.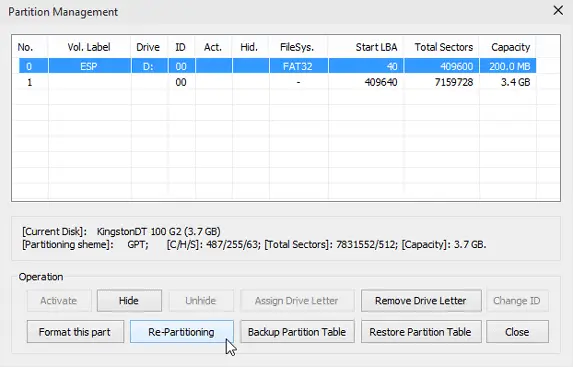 If you get this, just click on Re-Partitioning.
Now, select:
USB-HDD mode (Single Partition)
File system: FAT32
Vol Label: anything
Start LBA: 1
Reserved Secs: 32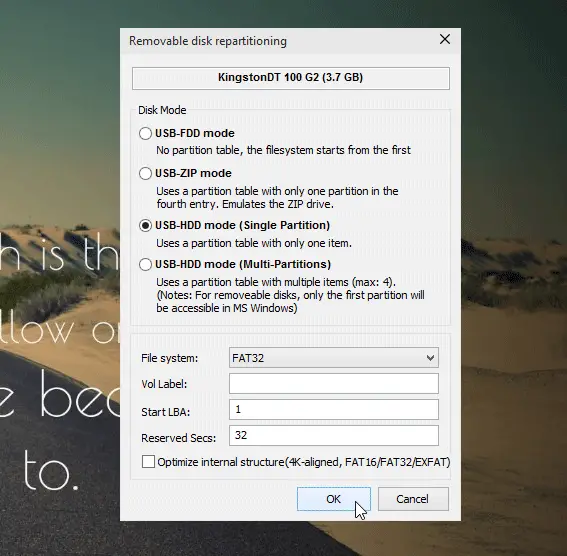 And hit the OK button. Now, you will get a warning message. You just have to hit the OK button.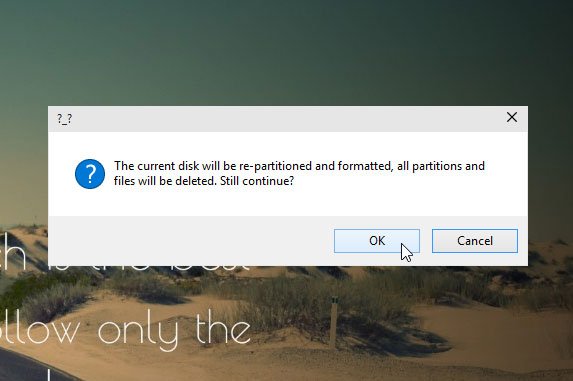 After completing the re-partition, you will get back your whole disk space.
If you like Bootice, you can download it from here. This tool will be helpful if your USB or External Drive shows the wrong size or incorrect capacity.
If you mistakenly deleted any partition of your hard disk, you can use EaseUS Partition Recovery Tool.
Read: How to partition USB or External drive in Windows 11/10.