There are many ways to block a website on your Windows computer and browser extension is a popular method used by many people across the globe. You can use the Hosts File, Restricted Zone in Internet Option, IE Content Advisor, a browser extension or add-on, or this simple tool called URL Blocker, which will let you block any site in any browser. Let's assume that your child wants to use your computer – but you do not want him/her to access some websites. You can then block unwanted websites on your Windows computer.
How to block a website in Windows 11/10
The advantage of using URL Blocker is it is a portable app for Windows, and you do not have to go through loads of steps to get it done. This is a simple app, which is meant to do only one thing with its elegant interface. For your information, this utility tool uses Windows Host File to block any website.
To start using this tool, download URL Blocker to your computer and open it.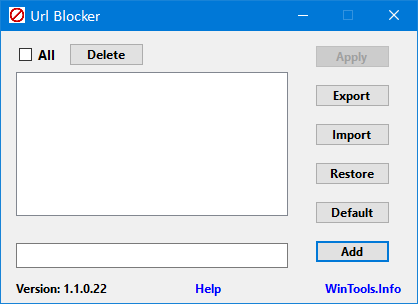 Now you need to enter the URL in the empty lower box and click the Add button. It should be added in the empty upper box. After entering all the sites that you want to block, click the Apply button.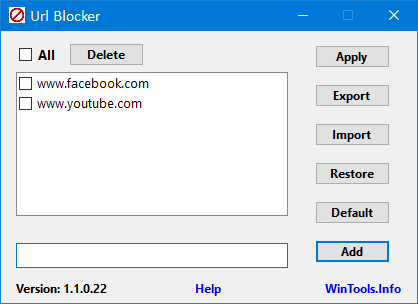 Following that, you need to log off your computer and sign in again to get the change.
After doing so, if you visit that website, your browser should show an error message like this: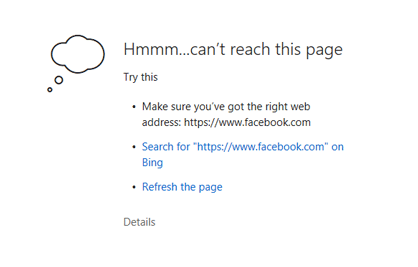 In case you have multiple computers, and you want to block those websites on all the machines, you can export the list by clicking the Export button. It will create a .Blocker file that you can import in another computer.
URL Blocker free download
Hope this simple tool can help you. If you would like to use it, you can download URL Blocker from here.