In this post, we will show you how to lock the Microsoft Edge browser with password protection. Though there is no built-in option in Edge browser, there is a free extension named Browser Lock that can do that. It is available for Microsoft Edge as well as Google Chrome. Once the browser is locked, no one will be able to access opened tabs. You will need to enter the password set by you to access the browser again.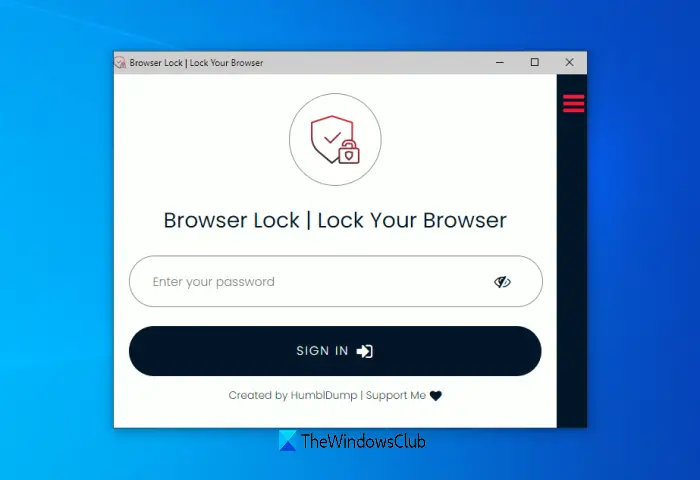 Apart from that, when you will try to open a new window, the extension will prompt you to enter the password to unlock the Edge browser and begin the session. You can also allow this extension to run in InPrivate mode so that it can lock InPrivate windows too.
How to password-protect Edge or Chrome browser
First of all, install this extension from microsoftedge.microsoft.com page. The same extension is also available for Chrome browser on Chrome Web Store. So, those who use the Chrome browser can take benefit of the same extension.
After installation, a new tab will open where you have to register by entering a password and your email address.
Now the extension will be ready to use. To lock your browser, you can use any of the two options:
Right-click on a webpage, access Browser Lock, and click on the Lock Browser option
Click on the extension icon and then select the Lock Browser option.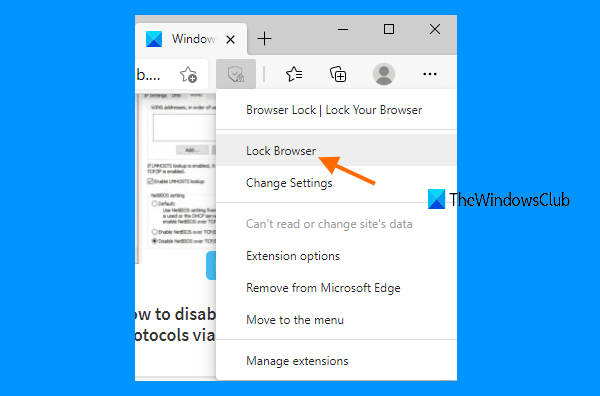 Once the browser is locked, the Browser Lock extension window will visible where you need to enter your password to unlock Microsoft Edge.
This way you can lock/unlock the Edge browser anytime.
Related: How to use AppLocker in Windows to prevent users from running applications.
Change settings of Browser Lock extension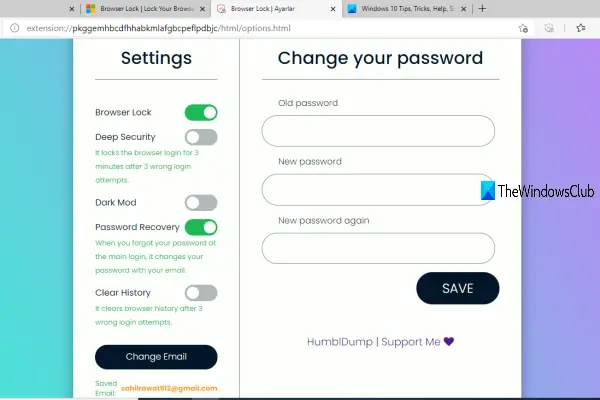 This extension works well with default settings. However, you can change settings if you want. Just access the Options page of this extension and you will be able to access and change the settings. Available settings/options are:
Change your password
Change email address
Enable/disable Browser Lock extension
Turn on/off the Deep Security option. This option will lock the browser for 3 minutes if 3 wrong login attempts are made
Enable dark mode for this extension
Turn on/off the Clear History option. It will automatically delete Microsoft Edge browsing history if 3 wrong login attempts are made
Turn on/off Password Recovery option.
Read: How to use Kids mode in Edge browser.
Use the options as per your need and lock/unlock your Microsoft Edge browser using this extension.
I hope you like this extension.