Two of the most popular email services available today are Outlook and Gmail, which is not surprising since they are made by Microsoft and Google respectively. Both email services are feature-rich and are always trying to do better than the other.
Now, by now we expect everyone to have known how to send and receive emails in Outlook, but what about email forwarding? And no, we are not talking about forwarding a single email from your account to another email address. When we say forward, we mean the ability to set your Outlook account to send all received emails to your Gmail account automatically.
A lot of folks might view this as difficult, therefore, they may refuse to try it or even believe it's not possible at all. But from our years of experience, we can say for certain that this is indeed a feature of Outlook. In fact, all major email providers have this ability.
How to automatically forward emails from Outlook to Gmail
Note that we are using the Outlook from the web rather than the version from Office 365, so things will work much differently than you might expect. To forward emails from Outlook.com to Gmail, do the following:
Open Outlook.com
Open its Settings
Select View All
Click New rule
Add a new Rule and forward mails
Redirect messages to another account.
Read on if you need detailed instructions.
Open Outlook.com Settings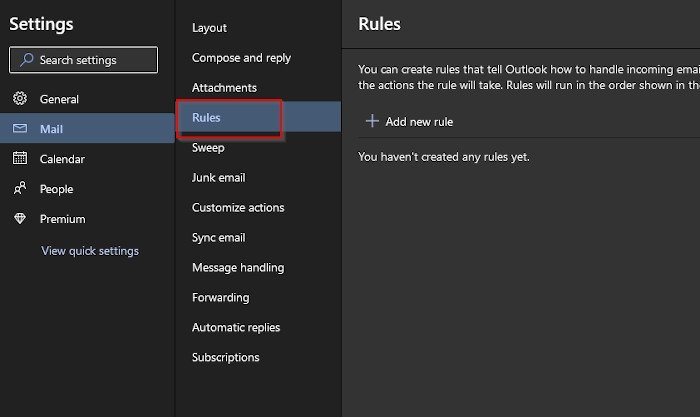 The first and most important step is to create a new rule within Outlook on the Web, and that is very easy to accomplish.
To open Outlook Settings, you have to click the Settings 'Wheel' icon in the top right corner. Then from the panel which opens, at the bottom, you will see View all Outlook settings. Click on it.
Next, click Mail > Rules > Add new rule and you're good to go from there.
Add a New Rule and Forward mails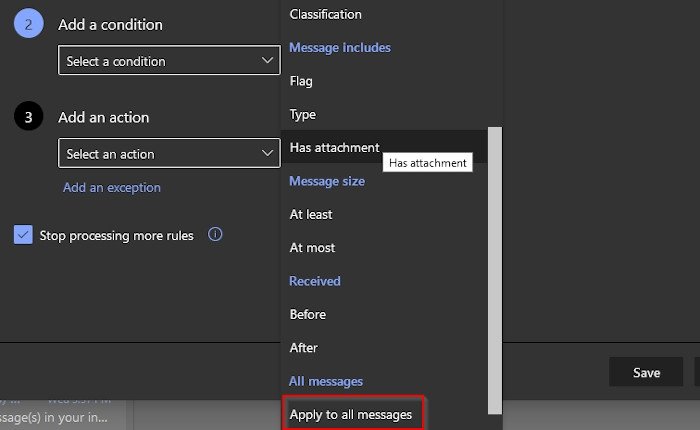 OK, so adding a new rule that forces Outlook to send emails to your Gmail account is simple as clicking on Add New Rule. Be sure to create the name of the Rule, and under Add Condition, select Apply to All Messages under All Messages.
Finally, under the section that says Add an Action, choose Forward To under Route, then enter the Gmail email address. Click the Save button with your mouse and that's it.
Bear in mind if you're using Office 365 or Exchange Server 2016, then Outlook on the Web is your only option to set Rules to forward emails to another account.
Redirect messages to another account
If you want to redirect messages instead of forwarding them, then the task is very similar.
Under the Add an action section, choose Redirect To rather than the other options and that's it.
Just be sure to add the preferred Gmail address and hit the Save button to continue in the right direction.
And that's it!