Over the years, the Windows OS has evolved significantly. Considering the variety of features, free apps, and improvements, Windows has just re-imagined computing. But, there are still some features missing, which some folks may want to see. One of them is a way to block programs from running. Today we are going to talk about AskAdmin a free tool that lets you block programs in Windows 10/8/7.
Let's assume that you are going to hand over your computer for a few hours to your kids or someone close like your friend or relative. At such times, you might not want anyone running your apps or programs for privacy or security reasons. Thus it is far better to block programs from running beforehand over the computer to someone.
Sure, you can create a guest account but this will take some time. Rather than creating a guest account, it is convenient to block particular apps on your computer. To do this, you can opt for a third party software called AskAdmin, which can help you to block programs within moments. It is almost the same as our very own freeware called Program Blocker, which comes with password protection as well.
Block Programs with AskAdmin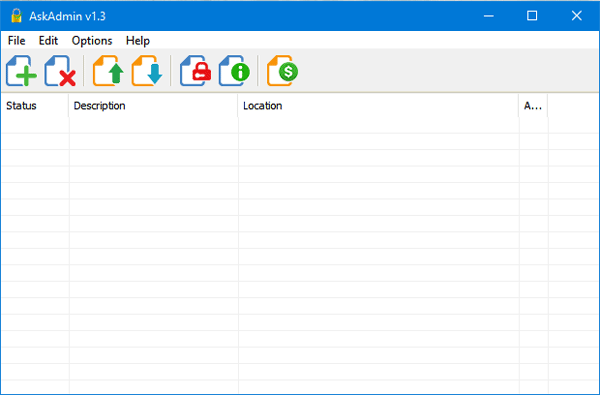 It is really easy to get started with AskAdmin. To block programs in Windows with AskAdmin, do follow these steps. At first, download and open this tool.
To block any install app, just click on the green plus sign. Following that, choose the .exe file to block a program. You will get the .exe file of any program in your Program Files folder or Program Files (x86) folder in your system drive (C Drive).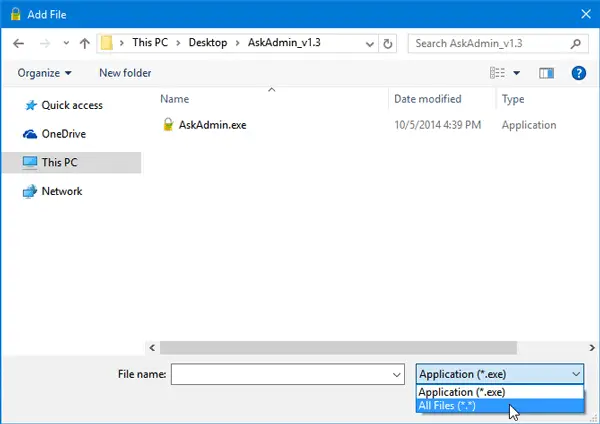 Now, the most interesting thing is you can block other files such as text file, word file, etc. using AskAdmin. For that, you have to select All Files while choosing an app or file after clicking on the green plus button.
If you like it, you can download AskAdmin, a portable freeware from here. It supports all the currently running operating systems including Windows 10, Windows 8, and Windows 7.