You can free up lots of space on your PC by uninstalling the programs you aren't using. Moreover, when you uninstall unwanted software, you might just end up speeding up your Windows PC too, as it will even remove the start-up entries and background processes that the software may be running, every time your computer starts. While you can always use the built-in Uninstall feature in the Control panel, some third-party free uninstaller software might end up doing a better job. Soft4Boost Any Uninstaller is a freeware that can help you uninstall, modify or repair any program easily.
Any Uninstaller for Windows PC

Soft4Boost Any Uninstaller works like the Windows standard program uninstaller but comes with a few extra features which help you to get rid of the stubborn software on your computer system easily. It is a useful tool and a free alternative to Windows default program uninstaller.
This is a portable program with a user-friendly interface. Just download the program and run it. The program takes a few minutes to scan your PC and bring up a list of the programs installed.
Navigate the list of programs, select a program you want to remove, and click on 'Uninstall' from the bar on top. You can also modify or repair the programs from your PC. After uninstalling the program, Any Uninstaller runs a cleanup on your PC and deletes the remnant files related to that particular program. The program also scans the PC thoroughly and shows up a list of all registry tracks and file tracks of the uninstalled program and deletes them.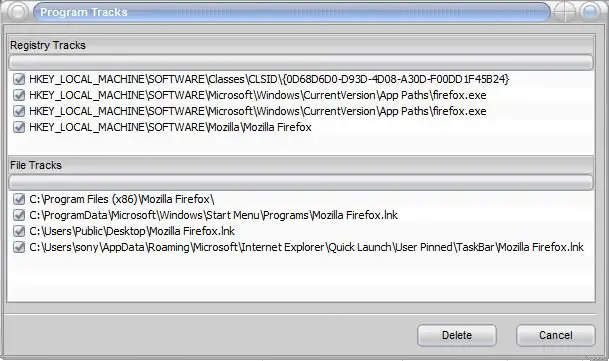 The customizable interface of Any Uninstaller allows you to change the skin. There are 11 options of skins to choose from. Just click on 'View' button and select the skin you like. The program comes with a free lifetime update service plus unlimited free technical support for its users. Furthermore, there are many different language packs available for users worldwide.
You can download the Any Uninstaller from here and remove all unwanted programs for your Windows PC.