I have recently written an article on how to add Recycle Bin to the Taskbar. Today, I'm going to share with you a way to add programs to the quick launch menu, using the right-click context menu, in Windows 10 as well as Windows 8/7. Sure you can always drag-and-drop the program shortcuts on the quick launch menu, but sometimes it could tend to get awkward. This method will let you simply right-click any file and add it to the quick launch. Here is how you can do it
Add Programs to Quick Launch via Context Menu
1. Press Windows Key + R combination on the keyboard to open Run. Type shell:sendto command.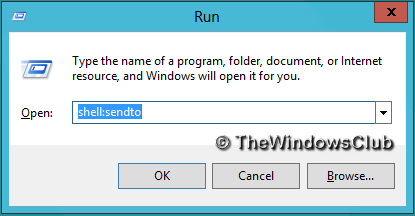 2. Now in the SendTo explorer window which opens, right-click on the blank space, and select New > Shortcut.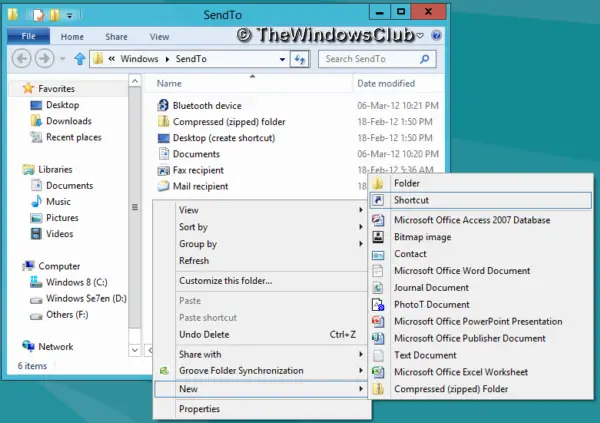 3. Moving on, type the following location of the shortcut:
%UserProfile%\AppData\Roaming\Microsoft\Internet Explorer\Quick Launch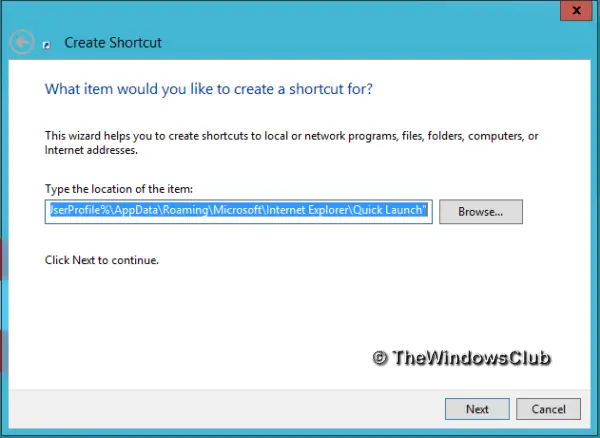 Click on Next and provide the name to the shortcut. Windows will automatically give you the Quick Launch name – but you can give another name of your choice if you wish.
4. When all is done, right-click on any file on your computer and select Send to. Now you will see your shortcut name provided in the last step. Click on that name and the file will be automatically added to the quick launch menu.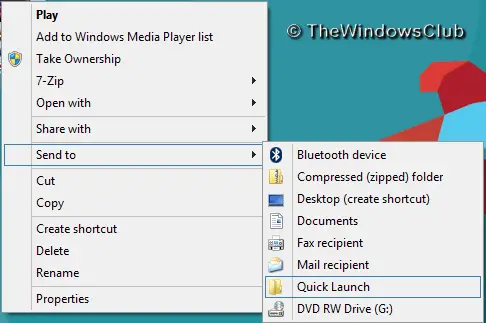 Hope you like this handy tip. And do remember to share it with your friends, if you like it.