When creating a PowerPoint presentation, we all want to make it look as presentable as possible. Depending on what you're doing, you might want to consider adding a picture to the background. Not a lot of people know how to get this job done, so it this post we will show you how to get the job done.
Set a picture as a background on PowerPoint
The cool thing here is the fact that folks can use whatever image they want for a background. Just bear in mind that when using an image, it should be of the right size because a small one would get stretched to fit the area, and that will likely cause distortion.
With that in mind, you will always want to select a high definition picture to be on the safe side.
Go to Format Background section
Insert picture when ready
Make the image transparent
Apply to all slides
Let us talk about this from a more detailed perspective.
1] Go to Format Background section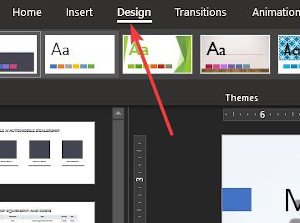 OK, so the first thing you must do is fire up PowerPoint and select the presentation you want to work with. From there, we suggest clicking on Design, and from the Customized section, you will want to click on Format Background.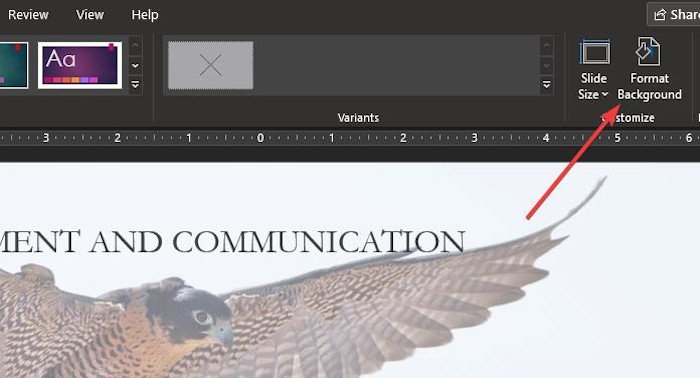 This section should appear on the right side of the Slide with quite a few features to work with.
2] Insert picture when ready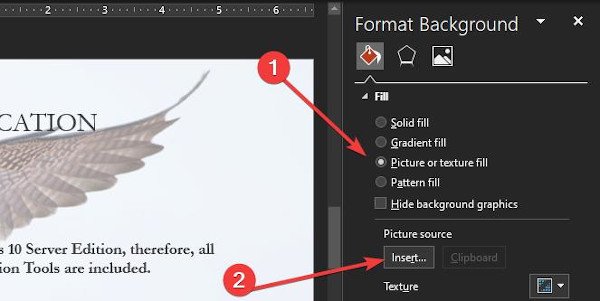 After firing up the Format Background section, we now suggest clicking on Picture or texture fill. Once this is done, you should now see several new options below Picture Source, but we won't be working with those many features just yet.
The plan is to add an image and we're going to do that by clicking the button that says Insert. From here, locate the image you want and add it to your PowerPoint Slide right away. You can choose from either From a File, Online Pictures, Stock Images, or From Icons.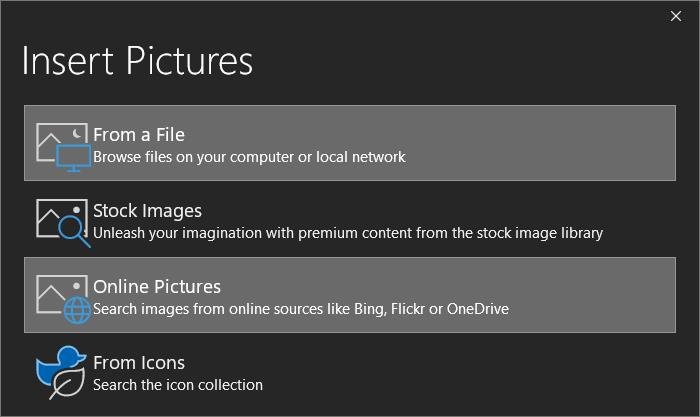 It doesn't matter which method is used because once the image is selected, it will appear on the Slide.
3] Make the image transparent
Chances are, once the picture is added, you won't be able to see the text properly, therefore, the best option to make the image transparent just a little bit. Below the section that says Picture Source, you should see Texture, and right under that, is Transparency.
Drag the button to the left or right to decide the level of transparency for your photo until you're satisfied with the results.
4] Apply to all slides
We should point out that it is possible to add the background image with all the changes made to all Slides. From the same Format Background section, please select Apply to All and watch as the picture appears on every other Slide.
If you dislike your work, click on Reset Background to begin from scratch once more.