In this era when technology is riveting almost all domains of our life, data protection, and privacy is quite stringent and goes without saying. One very peculiar method to mitigate such privacy threats is Encryption.
Windows has included the functionality to encrypt your file, folders and even drives to help keep your data secure and prevent other user accounts from being able to gain access to it. Today, we'll see how to encrypt or decrypt any file/folder with just one click by doing a bit of registry manipulation.
Before rolling on with it, let's take a look at what Encryption is and how it is being propped up in Windows OS. In simple words, Encryption takes your normal data, say a simple text message and converts it into "ciphered text" that is otherwise unreadable until you make some meaning out of it.
Now, this ciphered text a.k.a encrypted text is as good as any alien signature until you can decode it to extract the original message. In Windows, a feature called Encrypted File System (EFS) makes it possible to keep your data in an encrypted format. By using standard and advanced cryptographic algorithms, EFS encrypts the file/folder in question which makes it impossible for anyone to read the actual data until one does not know how to decrypt it.
This tutorial will show to encrypt any file in Windows 10/8/7 with just one click, by adding Encrypt & Decrypt item your right-click context menu. It should be noted that EFS is not available in the Home editions of Windows. It is available in Windows 10 Pro, Enterprise & Education, Windows 7 Pro, Ultimate, Enterprise, and Windows 8 Pro and Enterprise editions.
Add Encrypt or Decrypt to context menu
In Windows, when we encrypt any file, it becomes inaccessible to the other user accounts, and that's why EFS is generally used in Enterprise editions of Windows OS. However, if you want to try it out on your PC, follow the below steps to add the Encrypt or Decrypt item to your right-click context menu.
1. Create a system restore point first and then press Windows Key + R on your keyboard to launch Run prompt. Type regedit.exe and hit Enter to open the Registry Editor.
2. Navigate to the below path on the left side pane of Registry Editor.
HKEY_CURRENT_USER\Software\Microsoft\Windows\CurrentVersion\Explorer\Advanced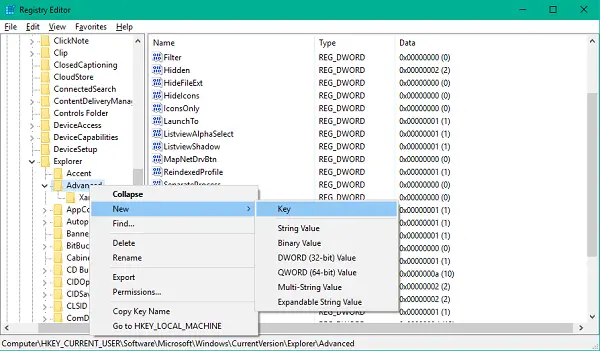 3. You'll need to create a new DWORD for encryption context menu here, in case you are not able to see it on the right side pane. Right-click Advanced and select New > DWORD (32-bit) Value.
4. Name it as "EncryptionContextMenu" and hit enter.
5. Double-click and open this newly created value and set its value as 1, as shown in the below image. Click OK.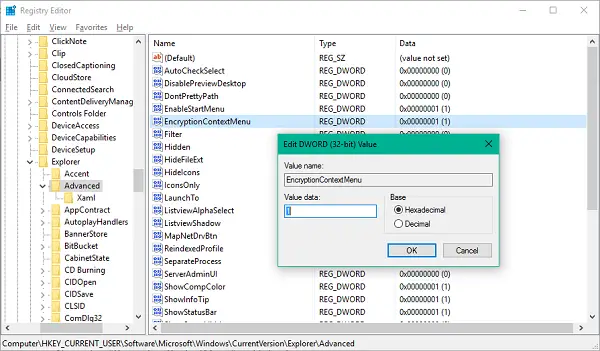 Now, restart your computer to make the changes effective. Once signed back in, you will notice that your file/folder context menu has a new entry for encrypting the underlying contents.
After you've encrypted any file by selecting Encrypt option from context menu, the same file will not be accessible from other user accounts on the same machine.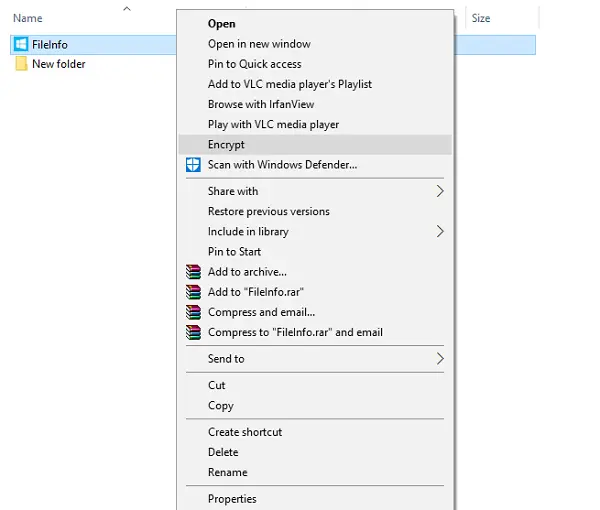 If you are trying to encrypt an entire folder, you are asked for confirmation on this attribute change operation, as the image given below shows.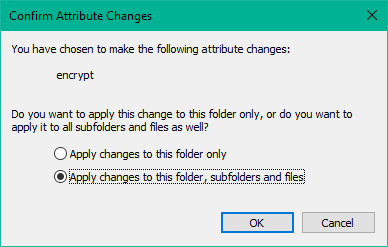 Once a file is encrypted, a lock image should appear on the top-right corner of the file icon/image. You can easily decrypt the files as well by choosing the Decrypt option from the context menu, but as obvious, this is only going to work on encrypted files only.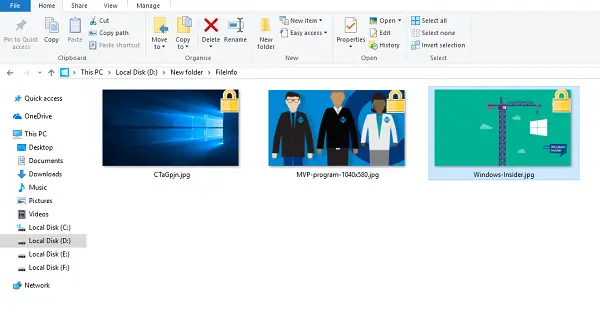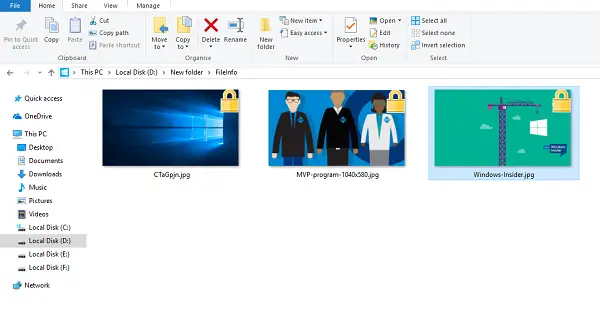 That is it, fellas! You can take advantage of this security feature in case you have multiple accounts on your Windows PC.
Go here if you are looking for some good free file encryption software for your Windows computer.