If you are dual booting Windows 8 with Windows 7, you might find entering Safe Mode a bit tricky with Shift+F8.  You have to Run msconfig.exe, tick the Safe Boot option and then restart to get the Safe boot along with your Dual boot options. But you don't need to do this. The Safe Mode option is already present inside various other options. Let us see where it is!
Boot in Safe mode while dual booting Windows 7 with Windows 8
When you start your Dual boot system with Windows 8 as default, dual booting with Windows 7, you get this choice screen. As you can see,  all these boot options screens are graphical in Windows 8 –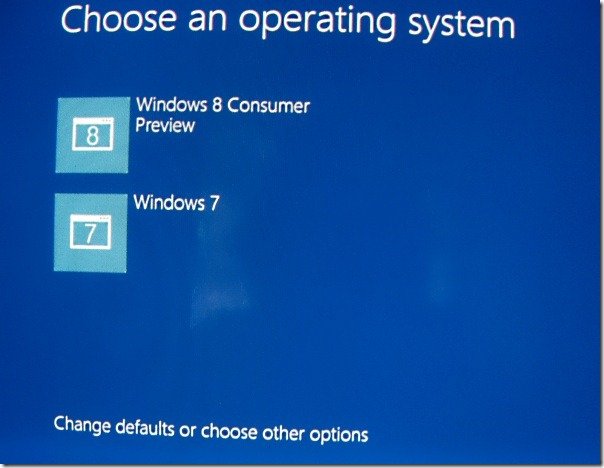 Click on "Change defaults or choose other options' to get other options screen.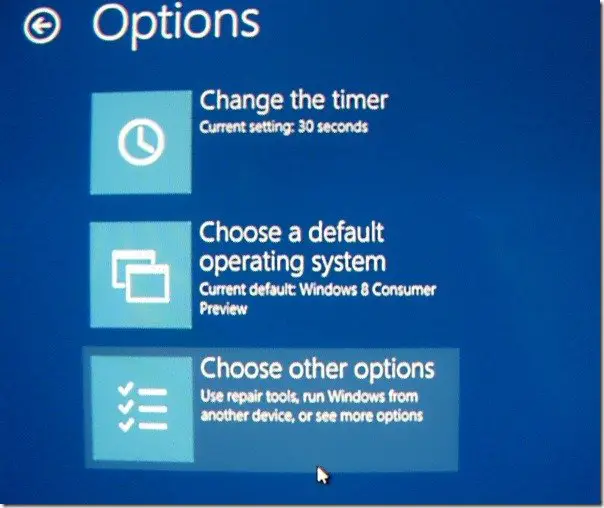 Click on 'Choose other options' to get this screen.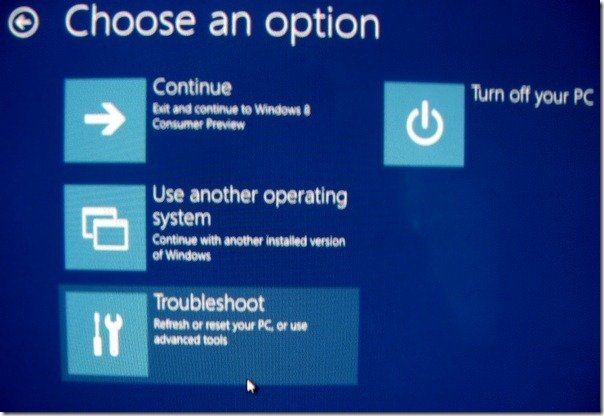 Next click on 'Troubleshoot' to get this screen.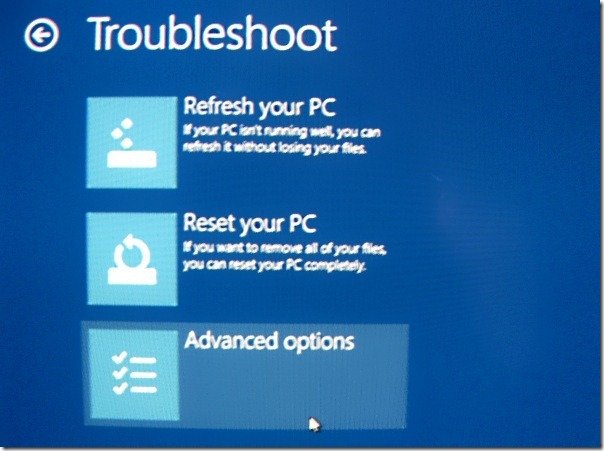 Now, click on 'Advanced options' to get this screen showing Windows Startup Settings with a 'Restart' button. Along with other options, you also have the 'Enable Safe Mode' as one of the option.-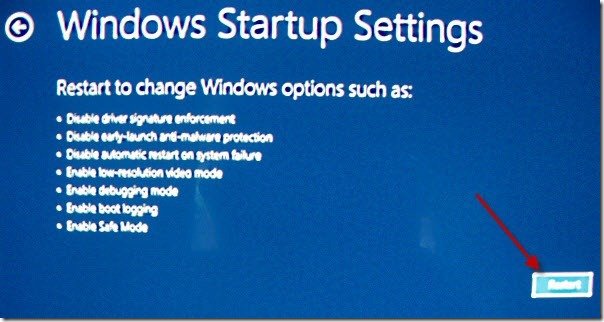 Click on the 'Restart' button (as marked by the Red arrow in the above image) to restart and get various options including various modes of 'Safe mode'.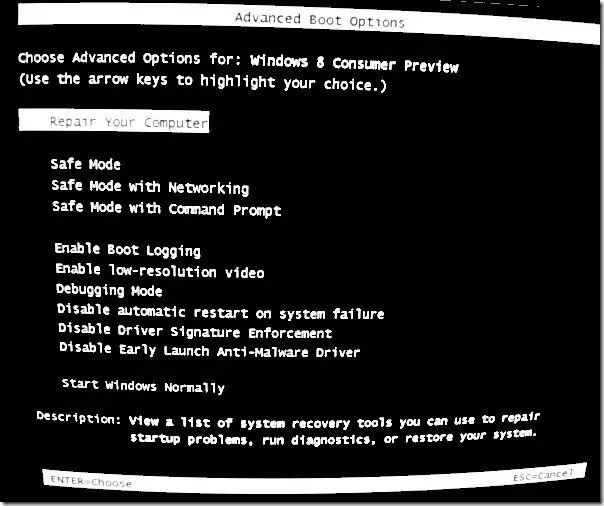 Now you can choose – Safe Mode or Safe Mode with Networking or Safe Mode with Command Prompt. Using any of these Safe Mode options will boot the Windows 8 operating system in Safe mode.
So you can see, that although the Safe Mode option is hidden deep inside, it can be accessed easily in this manner, in dual-boot systems,  without tweaking msconfig.exe.
You can also Enable F8 key & boot into Safe Mode in Windows.