Over the past 2 decades, more than 4 million professionals have earned a Microsoft Certification. As a leader in the certification industry, Microsoft reports on the value of certification, the relevance of its programs to address the needs of professionals, and the growing demand for certification in the global marketplace.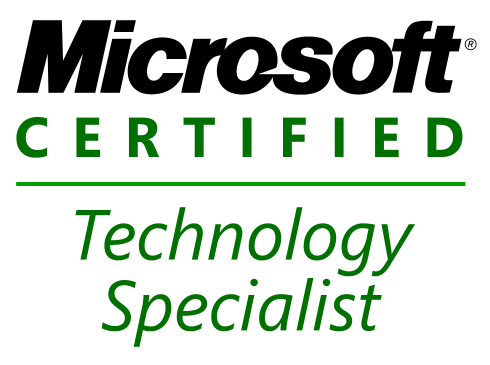 Microsoft Certifications
Microsoft has invested heavily in certification and training because it knows, from third-party and its own research that the certification process drives satisfaction and improving customer satisfaction is a core value for Microsoft. After a period of downturn, the rate of certification increased dramatically. Microsoft alone has experienced 24 percent growth over the last year, reflecting the growing acceptance and importance of certification in the learning process. For IT professionals, Microsoft training and certification ranks second as a satisfaction driver (after eLearning).
Certification improves organizational performance.
A survey conducted by IDC and sponsored by Microsoft studied the organizational performance of 1,200 IT teams, examining the relationship of team performance to the percentage of the team certified by Microsoft on a variety of technologies. The study concluded that certification correlated positively to organizational performance improvements. In the areas of general service excellence and specific measures of task-level performance, certification made a measurable impact:
Seventy-five percent of managers believe that certification is important to team performance.
Sixty-six percent of managers believe that certification improves the level of service and support offered to IT end users/customers.
Team performance increases every time a new team member is certified.
When you increase the concentration of  Microsoft certified members on a team, you directly improve team performance.
Top-performing teams have on average between 40 and 55 percent certified Microsoft members who are trained on relevant Microsoft technologies and processes.
The IDC study concludes: It is clear that every increase in team skill improves organizational performance. So, this research demonstrates that for each new team member certified, team performance increases.
Certification increases business by 80 percent.
"Having certified individuals within the company awards the organization with hard evidence which serves to outshine competitors."- Joy Rathnayake, Senior Software Engineer, IronOne Technologies, Sri Lanka.
IronOne Technologies, a software design, and development company that specializes in outsourced IT services has increased IronOne's businesses 80 percent by winning new projects on the basis of certification. IronOne Technologies is a preferred partner for projects involving Microsoft Global Services and Asia Consulting Services thanks to their various areas of expertise with certified employees. Rathnayake, who leads IronOne's .NET team, stresses that having certified staff gives the company hard evidence of skill sets which then leads to project wins and increased businesses.
A myth of certification.
There is a myth that IT professionals who earn certification leave the organization quickly thereafter for better jobs. In fact, certification leads to higher job satisfaction and better employee retention. Forty-three percent of respondents to an IDC Web-based survey of hiring managers said that investing in employee development reduces turnover, probably because employees have increased job satisfaction and feelings of increased engagement.
An MSEmploy study, which analyzed the resumes of 15,526 IT professionals in France and Germany, found that those with one or more MCPs were 15 percent more stable, and those with full certifications were 24 percent more stable in their jobs than their peers with no certifications.
Community: networking, personal growth, exclusive resources.
Microsoft Certified Professionals form a unique community with Microsoft as its hub. Individuals can take advantage of the networking and professional growth opportunities, which, according to the research, is a much more poignant aspect of the value of certification that was previously envisioned. Microsoft also recognizes that the community is an important way to engage with its customer base. Certification has become a valuable channel for deeper engagements that lead to improved customer satisfaction. Through direct communication with individuals in the community, people can raise issues with the program, communicate new ideas to Microsoft, and work together to increase the satisfaction of the structure and content of Microsoft certification. Additionally, through this forum, Microsoft works with the industry to drive the value of certification, so that the awareness and perceived value of certification increases.
Microsoft certified means being part of the larger IT community with exclusive access to valuable Microsoft resources and benefits, and opportunities to connect with a wide network of certified professionals. By driving certification among industry professionals, Microsoft has realized a strong connection between customer satisfaction and certification. Microsoft is intensely interested in continuing to improve customer satisfaction and will continue to utilize the certification path to invest in this channel. As evidence of this commitment, Microsoft Learning plans to train more individuals on its technologies, with the goal of continuing to grow the numbers of certified professionals.
Certification training provides a framework that can help individuals learn at all stages of their careers, not just in the lead-up to getting the first job in IT. Microsoft certification is relevant across all stages of an individual's career. Certification helps people stay current. Research also shows that Microsoft certification helps give clarity to people in planning their future career goals. Final ly, earning a certification is the key to a vibrant community of certified professionals and access to unique Microsoft resources. Being Microsoft certified raises the credibility of a professional's skills. Microsoft certification ensures that partners can stay current on all Microsoft technologies so they can better serve customers.
Microsoft Certification recognizes and validates real-world IT skills, supports the certified community by providing access to unique resources, and offers a life-long career path of IT skills development.
Read more here about Microsoft Certification Benefits.