If you want to advance your skills or career in the IT industry, Microsoft certification is one of the best options. In this article, we will highlight the best Microsoft Certifications that pay well in this digital age. MS certifications are widely recognized and loved by many employers. So, acquiring at least one certificate will place you above many employees.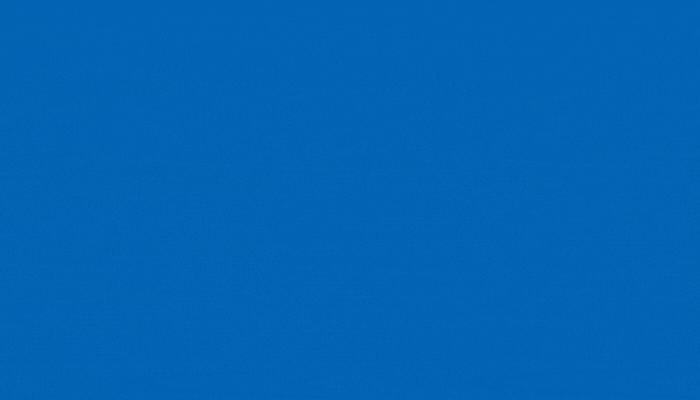 Whether you want to work with data engineering, cloud computing, app development, or cyber security, there is a certification that suits your interests and goals. The only issue that comes up here is how to select the best certification among the dozens available at Microsoft. This is the core reason we want to help you make the right decision in choosing the best certificate to elevate your IT career.
Are Microsoft certifications worth anything?
Acquiring an extra IT certificate is not a sure way to get a job or an interview, but it's a guarantee that you will be above many people seeking an opportunity. Evidently, Microsoft certifications are popular, valuable, and loved by many IT industry employers. So, getting one or two Microsoft certifications is worth everything if you are an IT expert in any field. These certifications are based on the current technologies and trends in the IT sector, and will definitely boost your salary potential and resume.
Best Microsoft Certifications that pay well
For everyone working or taking part in the IT industry, getting an extra skill means higher expert production, which may lead to high incomes. Remember, learning never stops. Here are the best Microsoft Certifications that pay well:
Azure AI Engineer Associate
Security, Compliance, and Identity Fundamentals
Azure Developer Associate
Dynamics 365 Sales Functional Consultant Associate
Microsoft Certified Educator
Cybersecurity Architect Expert
Microsoft Azure Administrator
Let us now look at these certifications in detail.
1] Azure AI Engineer Associate (AI-102)
The AI-102 certification will equip you with exceptional skills in building, deploying, and managing AI-related solutions. This is especially true in services like Azure Cognitive and Azure Applied AI. As an Azure AI Engineer Associate, you translate the visions of solution architects and work with data engineers, IoT experts, data scientists, software developers, etc. to develop and deploy AI solutions.
The certification will measure how you can accomplish different tasks, such as managing and planning an AI solution. Others include developing natural language processing, deploying conversational AI, and implementing video and image processing AI solutions.
2] Security, Compliance, and Identity Fundamentals (SC-900)
The SC-900 certification will ensure that you are well-equipped with the necessary skills in a wide range of topics in the cybersecurity field. This certificate suits nearly everyone, whether a student, an IT professional, or in any business setup. Note, that these fundamentals can be a great way to advance your career in protecting identity management, information, handling access, and security operations.
In order to easily comprehend the SC-900 certification, it is advisable to have general knowledge of Microsoft 365 and Azure, cloud computing and networking, and working in an IT environment.
The certification measures how well you can describe Security, Compliance, and Identity Fundamentals concepts – and your understanding of MS Azure Active Directory, Microsoft solutions, and compliance solutions.
3] Azure Developer Associate (AZ-204)
This certification will help you acquire Azure development skills like gathering, development, design, security, deployment, monitoring, etc. The AZ-204 certification is one of the best-paying Microsoft certifications. To successfully enroll for this certificate, you need to have the following skills:
APIs
Container or compute deployment
Data storage options
SDKs (Software development kits)
Debugging
Data connections
App authorization or authentication
The certification measures if you can accomplish technical tasks such as monitoring, optimizing, and troubleshooting Azure solutions, developing Azure storage and compute solutions, and having the ability to use and connect to Azure services and other third-party services.
4] Dynamics 365 Sales Functional Consultant Associate (MB-210)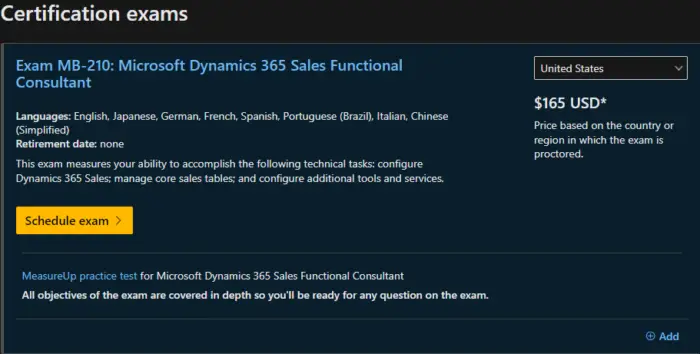 The MB-210 certification is good for you if you are working with Dynamics 365 sales, a developer looking to sharpen their consulting prowess, or a functional consultant. The certificate puts you on top of the bar and shows you how you can use Dynamics 365 Sales to bring a huge force to the sales department.
Consequently, MB-210 will measure how well you can configure Dynamics 365 Sales, additional services and tools, and manage core tables in Sales. You can manage leads, quotes, orders, and opportunities.
Related: Microsoft Learning Partner: Requirements, Benefits, How to become one
5] Microsoft Certified Educator (62-193)
The Microsoft Certified Educator certification is a validation certification to show that you have the necessary competencies in technology literacy. It is a requirement for any educator to be able to use certain technologies to provide an extensive learning experience for their students. The 62-193 certification is good for in-service educators, teachers training colleges, and in-training educators.
Here, you will be tested to see if you facilitate skilled communication, self-regulation, student collaboration, solving and innovating solutions for real-world problems, and the ability to use ICT in your service.
Read: Free Online Microsoft Office Training Courses
6] Cybersecurity Architect Expert (SC-100)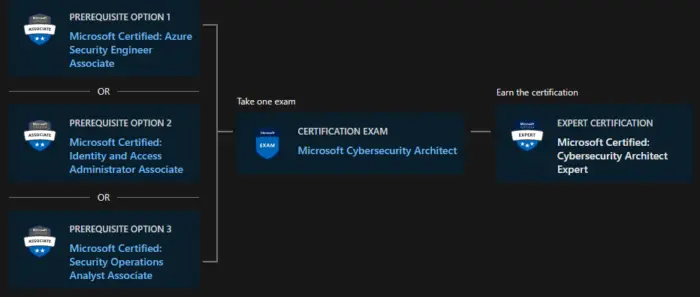 The SC-100 certification equips candidates with skills to translate cybersecurity strategy that will protect businesses, operations, assets, online presence, etc. in an organization or institution. A cybersecurity architect expert is responsible for guiding, implementing, and designing security solutions. Also, strategies for apps, networks, DevOps, identity, data, devices, etc. It is definitely one of the best Microsoft Certifications that pay well.
To earn these certifications, you must first pass the SC-300, AZ-500, or SC-200 exams. You can choose to do all three exams, but only one of them is a requirement. All in all, you will be tested to see if you can design solutions and strategies that are in line with best practices in security, infrastructure security solutions, data and application security solutions, etc.
Read: Top IT Certifications for freshers to jump-start your Career
7] Microsoft Azure Administrator (AZ-104)
The AZ-104 certification ensures that you are better skilled in the organization's cloud computing infrastructure. As a Microsoft Azure Administrator, you are in charge of implementing and managing the cloud infrastructure and coordinating with other experts to run the Azure networking, security database, DevOps solutions, and application development. Before you enroll for this certification, you need to be familiar with operating systems, servers, virtualization, and networking.
Finally, the certification will measure if you can manage Azure governance and identity, maintain Azure resources, manage and implement storage, manage networking, or deploy Azure compute resources.
Hopefully, you get the right Microsoft certification from this list.
Which Microsoft Certifications pay the most?
Every Microsoft Certification pays well in its respective field. However, certifications like Microsoft Azure Administrator, Microsoft Azure Fundamentals, and Data Engineering on Microsoft Azure are some of the best-paying ones. The certifications will definitely add value to your career, and your employer might notice it and remunerate you better.