Every Windows Update or Upgrade need space to complete the installation. As a matter of fact, if you don't have enough space, the files will not download. While updating, if you see Windows Installation or Upgrade errors 0x80070070–0x50011, 0x80070070–0x50012, 0x80070070–0x60000 on your Windows 10 PC, its because your PC doesn't have enough space. These suggestions will definitely fix the issue.
Errors 0x80070070–0x50011, 0x80070070–0x50012, 0x80070070–0x60000
1] Clear Space from the Windows system drive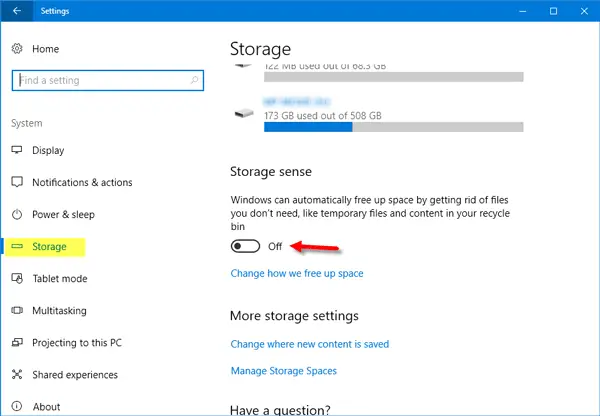 Microsoft recommends having a minimum of 16 GB of free space to upgrade a 32-bit OS or 20 GB for a 64-bit OS. This space should be available in your C drive. The update files are downloaded in Software Distribution Folder. The best way to create more disk space is to run Storage Sense. There are more ways to free up & increase hard disk space. You can even make Disk Cleanup Tool clean more!
2] Move Windows Update Folder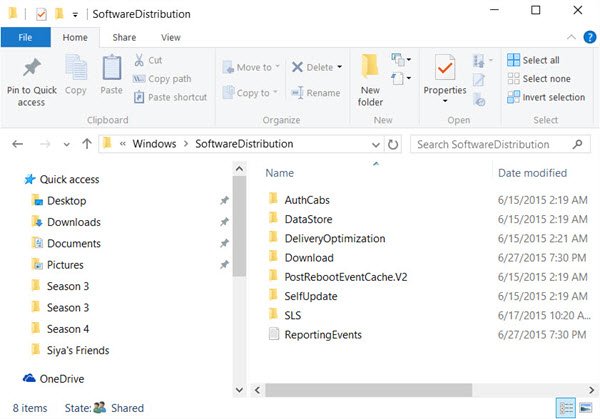 If you cannot create additional space on your C drive, you can then choose to move the Windows update download folder to some other drive.
While this works, we will always suggest you undo this once the process is complete. Things might change with future Windows update, and if this is not the folder, you will again run out of space.
3] Install from External Storage
When you do not have enough space on your hard drive for the update, Windows will automatically ask you to connect an external drive. It will then extend the space on your hard drive temporarily while the update is in progress. Make sure that your hard disk has enough space to complete the process.
When using an external drive, make sure the drive doesn't have any issues. The best will be to repair corrupted or damaged with the SFC tool or run chkdsk in the command prompt to check if any of these issues exist. If the hard drive has issues, you will face another sort of Windows Error.
All the best!