Chrome is the most-used browser on Windows systems. YouTube is the most popular video-streaming website. Thus, you would find a lot of users using YouTube on Google Chrome. However, at times, users using YouTube on Google Chrome have reported a glitch where they are unable to expand the video to full screen.
The main causes behind this issue are as follows:
A few themes (especially those meant for dual screen monitors) do not allow expanding the video to full screen.
Issues with browser cache.
More than one Flash Player might be installed on your system.
YouTube full screen video lag or glitch
If YouTube videos are not working or not going full screen on Chrome and you face problem, then here are the areas you need to take a look at:
Uninstall & reinstall Flash Player
Clear the browser cache and cookies
Turn off hardware acceleration
Sign-out of your Google account and sign back in
Reinstall Google Chrome.
Before you begin, make sure that your browser is updated to its latest version.
1] Uninstall & reinstall Flash Player

Download Flash from the Adobe website here at get.adobe.com/flashplayer and install it on your Chrome. Make sure that it is enabled.
2] Clear the cache and cookies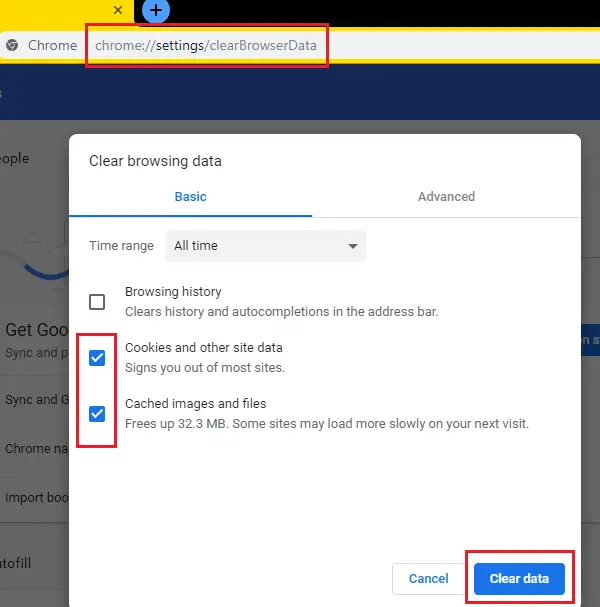 To clear your Chrome browser cache, open your Google Chrome browser, navigate to the following address:
chrome://settings/clearBrowserData
Check the options for Cookies and other site data and Cache images and files, and select Clear data.
3] Turn off hardware acceleration
To turn off hardware acceleration in Chrome, open Chrome > Settings > Advanced > System and turn off Use hardware acceleration when available.
4] Sign-out of your Google account and sign back in
This issue could also be caused by a wrong profile mechanism on your account. The resolution could be to log out of your account and log back in.
Click on your profile icon at the top-right corner of the screen and select Sign out from the options.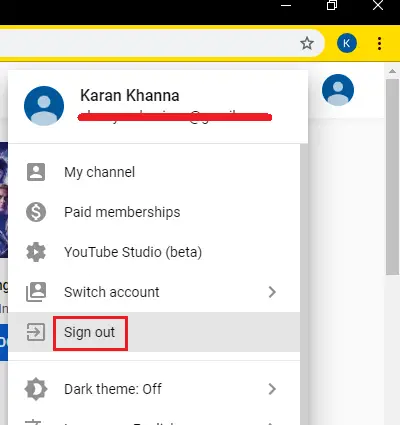 5] Reinstall Google Chrome
If everything else fails, you might consider re-installing the Google Chrome browser. Uninstall it from the Programs and Features menu and download it again from the official website once again.
Let us know if you have any other ideas.
See this post if YouTube is not working or loading on Chrome.