While trying to change some security-related settings, if Windows 10 displays a message You must have Read permissions to view the properties of this object error message; then these suggestions will help you get around it.
You must have Read permissions to view the Properties of this Object error message generally appears when you right-click on the C or system drive and go to the Security tab to manage or configure various security-related settings. However, the same can appear in any other folder's Security tab, based on what settings or account you are using. For your information, it is a permission-related issue and similar to You do not have permission to view this object's security properties, even as an administrative user error.
You must have Read permissions to view the properties of this object
To fix this issue; follow these tips and tricks:
Change user account type
Take full control over your file/folder/drive
Scan PC for malware
Let's check out the detailed version for better help.
1] Change user account type
To access a particular folder, you might require to have an Administrator account. Coming to the solution, if you have a Standard account, you can try using an Administrator account to perform the same task. Now you have two options – one, you can enable a hidden Administrator account, and two, you can change a Standard user to the Administrator account.
2] Take full control over your file/folder/drive
Having full ownership of files and folders might be required to access different settings when the system administrator implements various restrictions. However, as the Security tab is not allowing you to get that, you can use the best possible substitute. Switch to the Sharing tab, and click the Advanced Sharing button.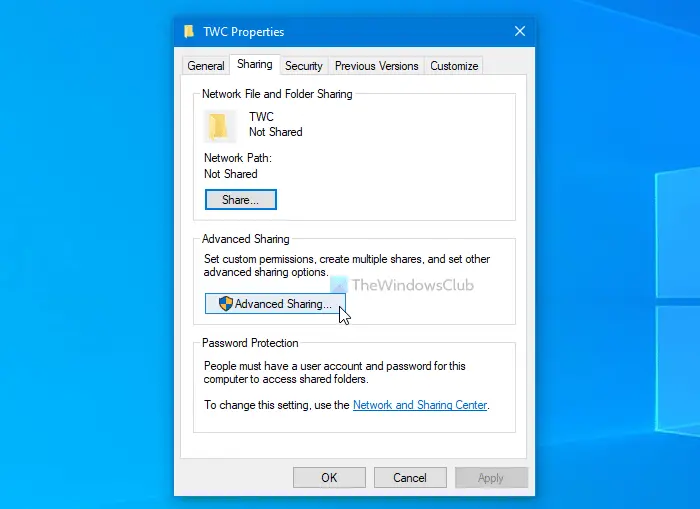 Tick the Share this folder checkbox, and click the Permissions button.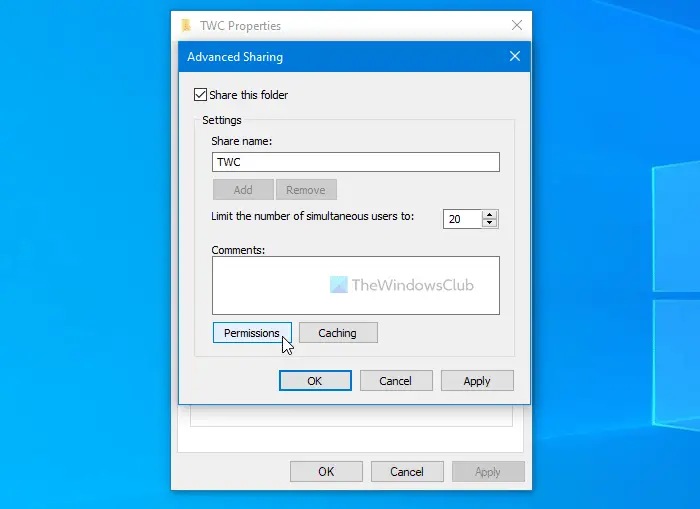 You have to tick the Full Control checkbox under the Allow heading and click the OK button.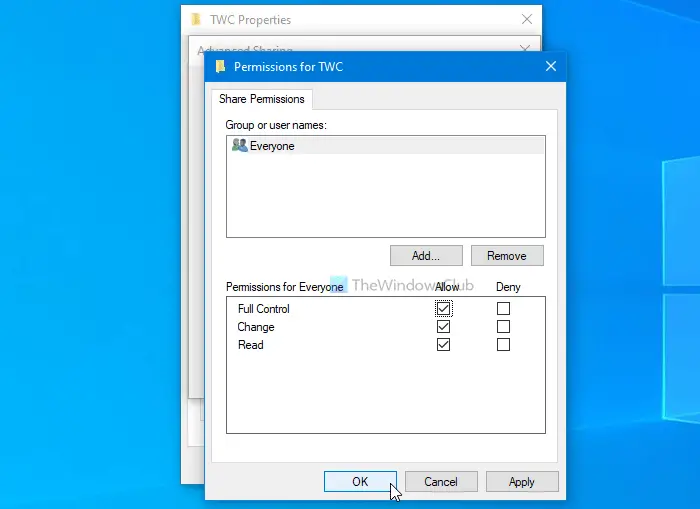 Once all the settings are saved, try to make the same change as you were trying to do earlier.
TIP: Ultimate Windows Tweaker will let you add the Take Ownership of Files and Folders easily to Windows 10 context menu.
3] Scan PC for malware
If you haven't changed anything, installed any third-party software, created any user account, it is better to scan your entire system with an anti-malware or adware removal tool. They can often tweak internal settings to make obstacles, blocking users from performing a specific task. Now, there are several free portable standalone antivirus software available – and you can use any of them, which suits your needs.
That's all! These are some of the standard solutions to fix this issue. Hope they help.
Read next: Lost Administrator Rights in Windows 10.