Sony PlayStation made a big announcement back in March regarding its new PlayStation Plus service. From what we have gathered, this new service will now be more in line with Xbox Game Pass, but are they the same? Certainly not. There are multiple differences that set the two services apart, and we are going to discuss them.
PlayStation Plus vs Xbox Game Pass
From our point of view, both services are very similar, but there are a few differences that separate these platforms from each other. Are the differences important? Well, it all boils down to what potential users are looking for.
What to expect from PlayStation Plus?
PlayStation's step into the subscription space is due to the combination of two services, the one known as PlayStation Now where gamers can stream older titles, and PlayStation Plus, a service very similar to that of Xbox Live.
Now, while both of those services offered something great, they were not on the same level as Xbox Game Pass. But the folks at Sony are looking to change that with the rise of the new PlayStation Plus. If all goes according to plan, Sony will have the largest subscription library where gaming is concerned.
PlayStation Plus Essential: This is the most affordable tier where the price begins at $9.99 per month, or if you want a discount, you can pay $59.99 per year. With this option, you will gain access to cloud storage for saved games, online multiplayer, along with two free games every month.
PlayStation Plus Extra: This is the tier that is most similar to Xbox Game Pass as it grants the user everything the above tier offers plus a huge library of PS4 and PS5 games to download and play throughout the subscription period. However, Sony is not planning to release new games to the service at launch, and there is no option for PC streaming. The price for this tier is a cool $14.99 per month or $99.99 per year.
PlayStation Plus Premium: OK, from what we've gathered, this tier is a combination of both the above. But unlike the others, it comes with PC cloud streaming of PS3 games along with the streaming and downloading of PlayStation, PS2, and PSP games. When it comes down to the price, expect to pay $17.99 per month or $119 every year.
What does Xbox Game Pass offer?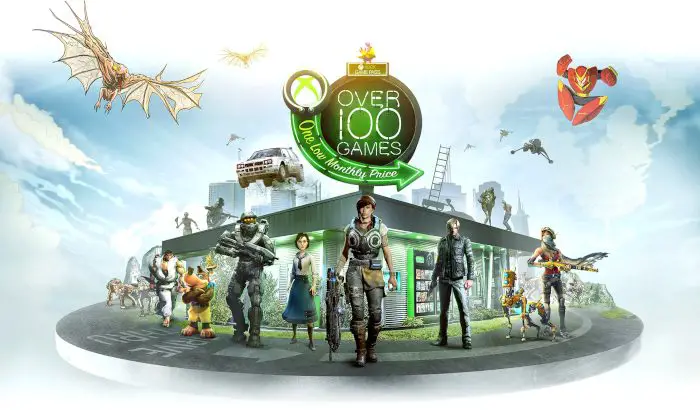 Game Pass has been around for several years now and since then the library of games has grown into the hundreds. When you subscribe to Xbox Game Pass, you'll have the option to play new titles from the Microsoft Xbox Studios on day one with no extra charge. Folks can also stream compatible games to Android or iOS devices, or even a PC.
Xbox Game Pass Standard: Potential users are required to pay $9.99 per month or a whopping $199 every year. This tier will grant access to Game Pass on both PC and Console but bear in mind that online multiplayer (Xbox Live Gold) is not included here. If you want to play online, you have two options, and they are Xbox Live Gold or Xbox Game Pass Ultimate.
Xbox Game Pass Ultimate: This right here is the top dog as it brings to the table everything from the standard tier along with support for online multiplayer, EA Play for PC and console, Deals with Gold, and Games with Gold. In terms of cost, this tier will set you back $14.99 per month or $179 per year.
Overall, these services bring a unique flavor to the table. If you want to play the latest Microsoft games at launch, then Xbox Game Pass is best, but if you want to play a larger library of games spanning back to the original PlayStation, then the new PlayStation Plus is right up your alley.
Read: How to play EA Play with Xbox Game Pass on PC
Can you still play games after Xbox Game Pass expires?
Yes, you can continue playing games after the subscription has expired, but they must be titles you've bought and not the ones linked to the subscription.
When will the new PlayStation Plus service be available?
According to the folks at Sony, the plan here is to launch it on June 13 2022, so based on our count, you still have a lot of time to prepare.