This post is a collection of some of the small interesting nifty features, observations on Windows 8.1 Pro Preview mainly of its modern UI. Many changes have been made for better support for users who prefer a mouse and keyboard experience. We have already covered how to get Windows 8.1 Preview and how to upgrade Windows 8 to Windows 8.1 Preview keeping all desktop apps, settings, etc, and how to install Windows 8.1 Preview separately, dual booting it with your current OS. Now let us see some of its interesting features.
Windows 8.1 Features
These features will just be highlighted here and will be taken up in detail in later posts.
During installation only, you'll come across the new Betta fish seen in Windows beta versions. And this will be seen when you start your system.
Many users didn't like the removal of the Start Button in Windows 8, so listening to its users, Microsoft has now provided a Start button, which gets color on mouseover and gleams and color can be changed too via accent color in Personalization.
If for some reason, you don't like the Start Screen, you can boot directly to the desktop  – another feature many had requested. And you can even change your Start Screen to show as All Apps screen.
You'll immediately notice that Tiles of different sizes are visible on the Start Screen, which now has more tile sizes to choose thus making efficient use of the Start Screen.
Now your Lock Screen displays pictures as a slide show, it's a beautiful cloud-powered Photo Frame that pulls photos from folders from your PC, OneDrive and from your Phone.
Easier multitasking. Now you can have up to 4 apps snapped side-by-side on the screen depending on the resolution, screen size & you can adjust how much space they occupy. So it's not fixed equal sharing of the screen as earlier by 2 apps in the Snap app. screen
Now multiple Tiles can be moved and arranged in a go and Renaming the group also becomes easier.
Win+X Power User menu gets the Shutdown, Restart option.
You can control the corners too, you can disable Charms when you point to the upper right corner.
My Computer in older Windows versions has been renamed to This PC. And it has also been redesigned.
After upgrading from Windows 8 to Windows 8.1, you might see more Free disk space as compared to earlier installed Windows 8 Pro.
There is now a new way to close Metro apps.
If you are a tablet with a Camera user, you can swipe down on the Lock Screen to use the camera while your Tablet/PC is locked.
SkyDrive is more tightly woven into Windows 8.1, you will notice it from the installation time itself. You can say Windows 8.1 is powered by the Cloud.
Windows 8.1 has added more personalization options, you have more rainbow of colors to choose from.
You can even add desktop wallpaper right behind the Start Screen and it changes periodically like desktop wallpapers.
Now you have animated Start screen backgrounds (Motion accents) like the default fish background, just observe carefully how it bubbles.
The fish moves with you when you scroll and its tail extends in All Apps screen. Though this feature was noticed but works randomly. There was another Dragon background which was demoed by Microsoft but not yet provided in this Windows 8.1 Preview.
Better Search – Can search the web too.
Microsoft has give us an easy way to shut down the Windows 8.1 tablets and touch devices. Borrowing from the Windows Phone operating system, Slide To Shut Down is another of shutting down your PC.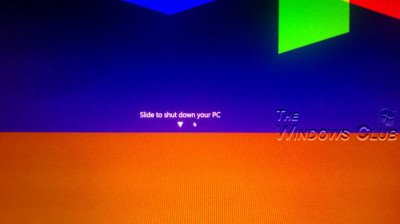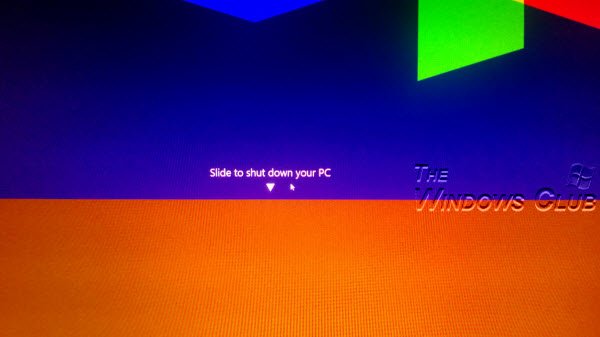 Windows Store total revamp many new Microsoft Apps.
The Calculator that comes with Windows 8.1 also has a Unit converter. And apart from converting into real units, it also converts in terms of swimming pools (volume), Whales (weight) , Jumbo Jets (Length), Castles, slices of cakes, Train Engines, DVDs etc
The start screen has an arrow near the bottom left, clicking it opens the new improved All Apps screen.
The updated PC Settings gives access to all your settings without having to go to the desktop Control Panel.
These were some of the tidbits related to Windows 8.1. Apart from these small nifty features, there are many more features to bring a modern computing experience to businesses and professionals. And now the Windows 8 has been made available in many new form factor tablets.
You can also check out other new features in networking, mobility, security, user experience, and others like Windows 8.1's new built-in 3D printer support.
As we have already mentioned, some of these posts have already been covered separately in detail, and others will be covered – on each daily – over the next few days.
Let us know what you think of Windows 8.1.