While Windows 10 Pro is meant for IT Pro's and small & medium businesses, Windows 10 Enterprise edition targets large-scale firms and corporates. Professionals generally use Windows Pro editions and IT geeks at small/medium businesses. Professionals in medium and large corporates/businesses/institutions go with Windows Enterprise edition. Microsoft has now added two latest products to its Enterprise portfolio, namely Windows 10 Enterprise and Windows 10 Enterprise LTSB (Long Term Servicing Branch), enabling businesses' productivity in different fields.
Some of the key features offered by Windows 10 for Business products are:
Device Guard
Device management
Enterprise Data Protection
Microsoft Passport
Provisioning packages
Windows 10 browsing options
Windows 10 for Business has a wide variety of applications in different industries. Retail, Hospitality, Education, Airlines, Financial Services, Government, Manufacturing, Health Care, and Public Safety, to name a few. These are some fields where Windows 10 can add real value to its customers. Here are a few highlights of Windows 10 for Businesses.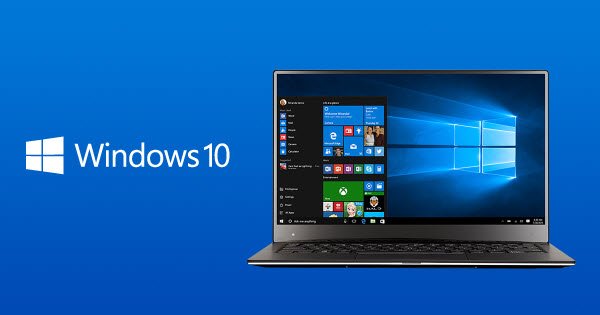 Windows 10 for Business and Enterprise
There are several reasons that business customers, in particular, should take notice of Windows 10. Features include enterprise-grade security, identity, and information protection features, reducing complexity and providing a better experience for the modern needs of the business. Management and deployment have been simplified to help lower costs, including in-place upgrades from Windows 7 or Windows 8.1 that are focused on making device wipe-and-reload scenarios obsolete.
Windows solutions for Retail
Businesses in the retail industry can make the most out of Windows solutions to maximize their store operations. Some core offerings of Windows for retail include:
Assisted selling and

clienteling

Insights and efficiency in retail execution
Modern points-of-sale lets you transact from anywhere
Maximized Store operations
Fully digitized portable, interactive instructions.
Windows solutions for Hospitality
The hospitality industry is booming, from Broadmoor hotels to Sheraton hotels and resorts. Delighting customers in the hospitality industry is an everyday challenge. By effectively making use of Windows offerings, businesses could realize productivity. Here are a few things where Windows adds value to the hospitality industry.
Windows mobile devices empower and enhance front desk guest service
Improves back-of-house efficiency
Provide personalization for guests with a connected room
Point-of-sale machines to transact from anywhere.
Windows solutions for Education
The redefined learning experience with the best computing environment for Education
Reaching valuable education content through apps and services like Office, Skype, and Lync.
Customized education environment with different device options like tablets and PCs for the classroom
Windows devices offer parental security features like Family Safety.
Windows solutions for Financial Solutions
On-the-go engaging advisory services to deliver real-time and personalized recommendations to clients.
Personal and interactive client experience on Windows devices drives insurance sales.
Processing customer transactions while in line, keeping the branch flowing smoothly.
Interactive and digital displays empower customers to self-serve.
Capturing data, taking photographs, and submitting claims in real-time boosts productivity
Windows solutions for Airlines
Mobile point-of-sale terminals provide exceptional on-board service.
Maximize loyalty and revenue by personalizing passenger in-flight entertainment.
Improving crew engagement by providing on-demand inventory and reviewing passenger details
Replace heavy paper flight bags with digitized electronic flight bags.
Real-time monitoring with integrated ground operations.
Windows solutions for Government
Windows 2-in-1 devices allow decision-makers to enhance their productivity by providing always-on, high-speed connections.
Government field workers can use Windows devices designed for task-oriented, on-site work.
Run proprietary Windows line-of-business programs
Windows solutions for Manufacturing
Windows devices help in collaborative design and engineering; factory workers can 3D designs easily to be more efficient.
Improve team coordination by securely accessing centralized document management systems.
Track customer information and preferences and enable personalized sales & marketing
Access to real-time data in harsh conditions with the help of rugged mobile devices.
Windows solutions for Health
Using legacy and modern Windows apps, collaborate with multiple In-Hospital care teams.
Build community and ambulatory clinicians with secure, mobile access to corporate networks and patient's home.
Dedicated Windows devices for proactive health management and health systems engagement.
Windows solutions for Public Safety
Police commanders can receive and analyze inbound, incident-based information in real-time and securely.
Ideal for law enforcement officers in the field to communicate information securely across organization
Windows-powered flight bags increases efficiency through the remote collaboration between military pilots and maintenance workers.
A combination of PC and tablet experience for technicians and inspectors boosts productivity.
Businesses can get started by downloading Windows 10 Enterprise Trial Version.
Which Windows version is best for business?
There is no correct answer for that, but most enterprise users choose Windows Pro or Enterprise version depending on the need of the business. Since Windows Home is limited, especially with no remote features, it is not feasible for business use.
Is Windows 10 Home or Pro faster?
There is no difference in performance but only in features. If you are using the 64-bit version on two different PCs with the same hardware configuration, there should be no noticeable difference.