If every time you try to take a photo or video, the Windows 11/10 Camera app refuses to save the photo or video file and you get the error code 0xA00F424F (0x80004005), then this post will be able to help you. Again if you often participate in Skype conversations, then you may encounter this Webcam error code 0xA00F424F as well. The error surfaces as a pop-up window when the user attempts to launch apps that require a camera, for instance, Skype, Messenger, etc. The exact error message could read like this:
Something went wrong. Sorry, weren't able to save the photo. If you need it, here's the error code 0xA00F424F (0x80004005)

The error is mainly triggered by permission to read or write the content of the folder where you try to save images. So, one can easily fix it by changing the location or resetting the app. We'll cover both solutions in brief. Fortunately, the error is not fatal as it has no undesired effect on system performance.
Windows Camera app error 0xA00F424F
You may try one or more of our following suggestions to fix error 0x80004005.
1] Re-configure the saved location
You need to re-configure the saved location.
Search for the Camera app and when found, click the icon to open the app.
Next, select the Settings cog visible at the top-right corner from the main screen of the app that appears.
When done, scroll down to locate "Related Settings" option, and choose "Change where photos and videos are saved" option from there.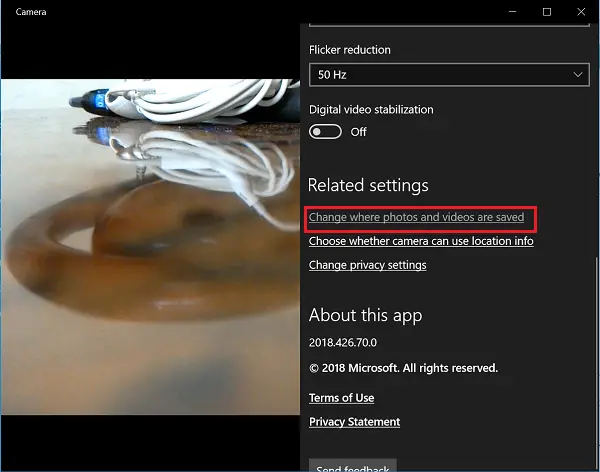 When prompted with the message 'did you mean to switch the app? Click 'Yes' button to confirm the action.
Now, click on the drop-down menu of the option reading "New photos and videos will be saved to" and change the position of saving your picture and video from default C: drive to SD card or alternatively USB flash drive, if available.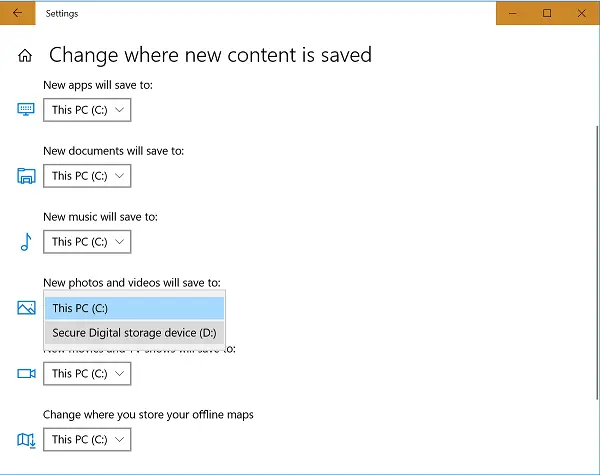 Finally, hit 'Apply' button to allow changes to be saved.
2] Check Camera Roll folder location
Type %APPDATA%\Microsoft\Windows\Libraries in Explorer address bar and hit Enter.
Right-click on Camera Roll
Select Properties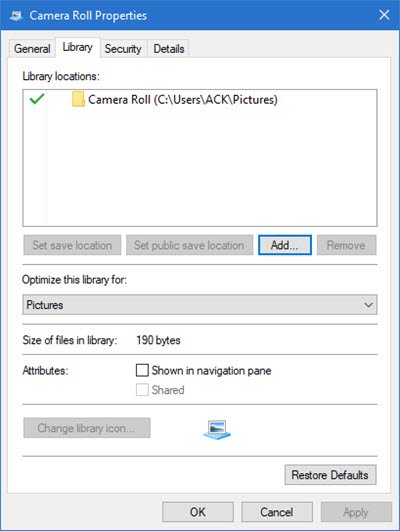 Add the location of the Camera Roll folder you want
Click Set Default Save Location.
Now see if this helps.
3] Reset the Camera app
As mentioned earlier, you can Reset the Camera to fix the problem.
For this, go to My Pictures folder in C:\ drive of the File Explorer, and delete the Camera Roll Folder.
When done, right-click an empty area to create a new folder and naming it Camera Roll.
Now, open the Settings app from Start menu, select the System, navigate to Apps and features section.
Once there, go to Camera, select 'Advanced Options', and choose the Reset option.
That's all there is to it! If any more solutions are known to you, let us know about them in the comments section below.