At times users have reported a white bar on the top portion of File Explorer or Chrome or any other application in Windows 11/10. The bar is not usable, and nothing happens even when you make right-click on it. The problem is related to graphics, and the resolution of the screen, and the monitor. This post will help you resolve the problem.
White Bar covering Top Portion of Explorer
If you see a white bar at the top of Windows Explorer, Chrome, Teams, or any other app, here are suggestions that will help you fix the issue. This happens because of the resolution or scaling issues. The GPU cannot scale apps, or there is an incorrect resolution leading to a white bar.
Change Screen Resolution using the NVIDIA Control Panel.
Scale Full Screen for Intel HD Graphics
Restart the Desktop Window Manager process
Tweak the Registry.
You may need admin permission to execute one of these solutions.
1] Change Screen Resolution using the NVIDIA Control Panel.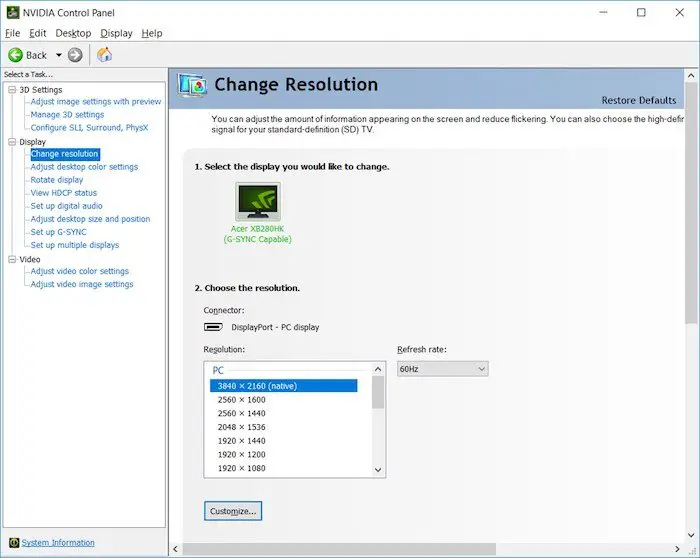 Right-click on an empty area on the desktop, and select the  NVIDIA Control Panel option.
Switch to Display Settings, and then select  change resolution
Even if the resolutions are correct, change it to anything, and confirm.
Change again into the older resolution or the one that works best for the screen, and apply.
This and the next method removes any unwanted white bar that occurs because of the driver issue.
2] Scale Full Screen for Intel HD Graphics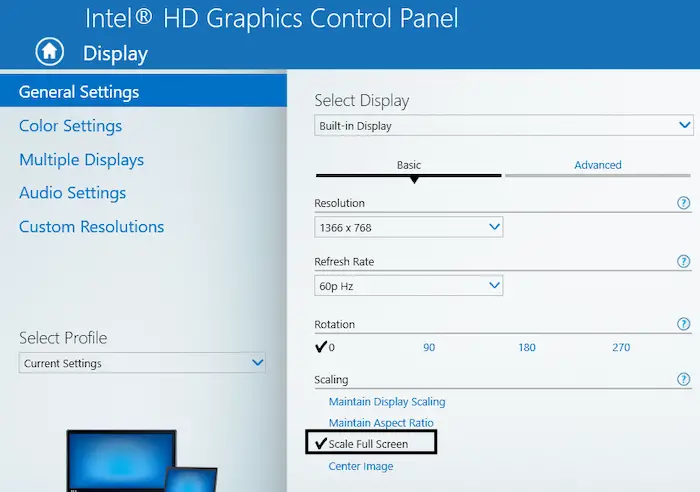 Right-click on the desktop and select Intel HD Graphics settings
In the settings, locate Display, and then choose the option Scale Full Screen.
Make sure the option Override Application Settings has the checkbox marked.
This will ensure that Intel HD graphics settings will dictate how to handle full-screen resolution instead of Windows. The display settings in Windows allow you to set upscaling, and it might have caused the problem.
3] Restart the Desktop Window Manager process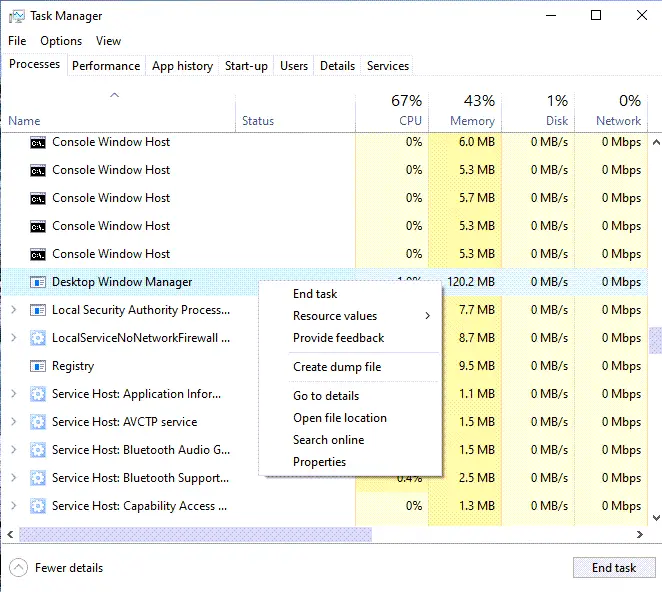 This can be a one-off issue, and restarting Desktop Window Manager can resolve this.
Right-click on the taskbar, and select Task Manager
Under the Processes tab, locate the Desktop Window Manager.
Right-click on it, and select the end task.
Sign-out, and then sign-in again, and hopefully, the white bar will not be there anymore.
4] Tweak the Registry
Open Registry Editor and navigate to:
Computer\HKEY_CURRENT_USER\Software\Microsoft\Internet Explorer\Toolbar
Here make sure "Locked" is set to 1.
Restart your computer.
If nothing else works, and the problem is recent, you can try restoring the computer to a good state. It may undo whatever caused the problem. However, you will still have to figure out what caused the problem by carefully monitoring anything you update or Windows does through the update process.
Similar read: Maximized window leaves blank space on top of the screen.