A web browser is a software that is required to surf the internet. For anything that you want to search on the internet, you need a web browser. Today, there are a lot of web browsers available that you can download and install on your computer, but when it comes to selecting the best web browser, speed, privacy, and security are the game-changing factors. On the basis of these factors, one can select the best web browser for himself.
Where can I download Safari browser for Windows 11/10?
The requirements of all the users are not the same. Some users like to surf the internet anonymously, while some want a lightweight web browser that is not a RAM eater. These users' requirements have developed a cut-throat competition among the web browsers. In this web browser battle, there are a few web browsers that have become popular, Google Chrome, Mozilla Firefox, Microsoft Edge, and Apple Safari. Today, many people search for how to download and install Safari on Windows OS. Is Safari still available for Windows operating system?
Is Safari discontinued for Windows?
Safari is a web browser developed by Apple Inc. It comes with several security features and malware protection that offers its users a safe browsing experience. Now, coming back to our question, is Safari available for Windows users? Unfortunately, the answer is no. Apple has discontinued the Safari web browser for Windows OS several years ago. Today, it is available for Apple device users only. If you search online, you may find Safari installer for WIndows on several websites, but its Windows version is not available on Apple's official website. Because Apple has discontinued it for Windows, it is not safe to download Safari browser for Windows from any third-party website.
Safari is not available for Windows users. Is there any other web browser available for Windows OS that is fast and secure? Yes. Microsoft Edge, Google Chrome, Mozilla Firefox, etc. are fast and secure web browsers available for Windows operating systems. You can download these browsers and install them on your system.
How can I download the latest version of Safari for Windows 11/10?
As explained above, Apple discontinued Safari for Windows several years ago. Therefore, you cannot download the latest version of Safari for Windows because it is not available officially.
The last version available is v5.1.7 which is outdated as it was released 10 years ago in 2012! We also do not recommend you download outdated versions of the Safari browser that some download sites are hosting.
For Windows OS, there are plenty of Safari alternatives – which are better! Chrome, Firefox, and Edge rank at the top of the list. These three browsers come with a lot of features. Some of these features are common and some are unique.
Let's see some features of these three most popular web browsers.
Google Chrome
Google Chrome is the most popular web browser. It is developed by Google Inc. It is not only fast but also a secure web browser. If a website is not secure for a user to visit, Chrome displays a warning on the screen that alerts the user about that website. Google Chrome has a lot of features. Here, we will explain some of them:
Screencast.
Vast Add-ons library.
Group tabs.
Reading list.
Name multiple windows.
Let's see what these features are.
1] Screencast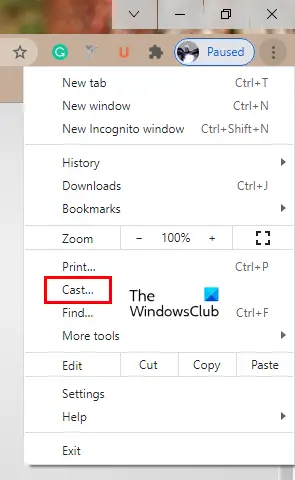 Google Chrome comes with a screencast feature, using which you can cast your Google Chrome tab to another device that supports the screencast feature. To use this feature, click on the three vertical dots on the top right side and select Cast. After that, Chrome will start searching for the available devices automatically.
2] Vast Add-ons library
Google Chrome offers a vast add-ons library as compared to other web browsers.
3] Group tabs
This feature lets you manage your opened tabs in Google Chrome by organizing them in different groups. You can create multiple groups for multiple tabs in Chrome and select a different color for each group. To create a new group for your tabs, right-click on a tab and go to "Add tab to group > New group." After that, write the name of your group and select its color.
To add another tab to an existing group, right-click on it and select Add tab to group. After that, select the group from the list.
4] Reading list
Chrome features a built-in Reading list, where you can add web pages to read them later. To add a web page to the Chrome Reading list, right-click on the tab and select the Add tab to reading list option. All the added web pages will be available in your Reading list on the top right side of the Chrome browser.
5] Name multiple windows
If you open multiple windows in Google Chrome while doing your work online or surfing the internet, this feature is for you. Using this feature, you can name different Chrome windows which will increase your productivity.
Mozilla Firefox
Mozilla Firefox is an open-source web browser developed by Mozilla Corporation. When it comes to privacy, Firefox is the name that comes to the minds of most users. Apart from high performance, security, and privacy, Firefox offers many great features. Here, we will describe some of these features.
Firefox account.
Reader view.
Firefox Relay.
Pocket.
Screenshot tool.
Let's see what these features are.
1] Firefox account
You can create an account on Firefox. By creating a Firefox account, you can sync your bookmarks, add-ons, opened tabs, browsing history, etc., on different devices. In addition to this, you can also share your tabs among different devices.
2] Reader View
You might be unaware of this feature. Firefox comes with a Reader View that changes the look of a webpage in order to provide the readers with the best user experience. When you visit a website, you simply have to click on the Reader View button. The shortcut to entering into the Reader mode in Firefox is the F9 key.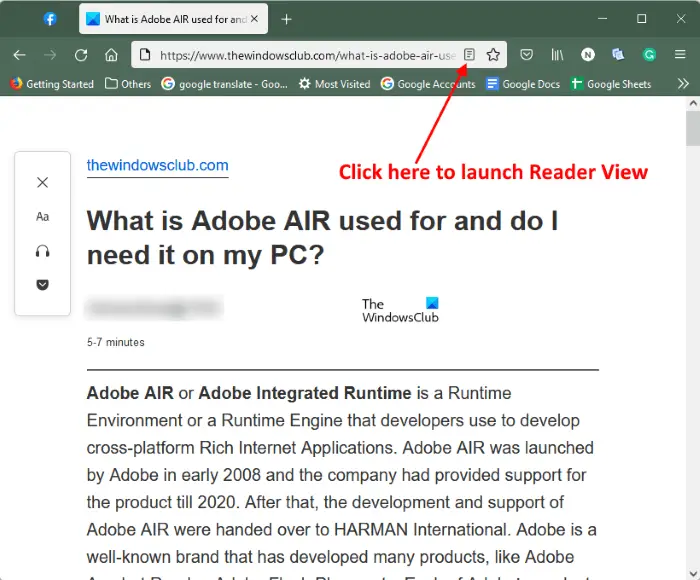 The Reader View offers some additional tools.
You can change the font size, font style, and theme of the web page.
You can listen to the web page in the Reader Mode.
You can save the web page to Pocket if you have created a Firefox account.
3] Firefox Relay
Firefox Relay is the feature that lets you protect your email ID from spam messages by creating an email alias.
4] Pocket
Apart from bookmarking a web page, you can save it to your collections in Pocket. Simply click on the Pocket button and name a tag for your collection. You can view and read all the saved web pages in Pocket under the My List category.
5] Screenshot tool
Firefox comes with a built-in screenshot tool. It lets you save a complete web page or a part of it. To use this tool, simply right-click on a web page and select Take screenshot.
Microsoft Edge
Edge is another popular web browser that offers both speed and security. It is developed by Microsoft Corporation and comes with many great features, just like Chrome and Firefox. Below, we have explained some of these features:
Vertical tabs.
Sidebar search.
Immersive Reader.
Web capture.
Collections.
Let's see what these features are.
1] Vertical tabs
Edge comes with a Vertical tabs feature that arranges all the opened tabs vertically (as a list) on the left side of the interface. This feature is useful if you have opened many tabs. By organizing all your tabs vertically in a list, you can jump to a particular tab quickly.
2] Sidebar search
Edge comes with a Sidebar search feature that lets users search for a specific word while reading on the internet without opening a new tab. To use this feature, select a word on a web page, right-click on it, and select the Search in sidebar for option. This will open a panel on the right side where you can read about that term.
3] Immersive Reader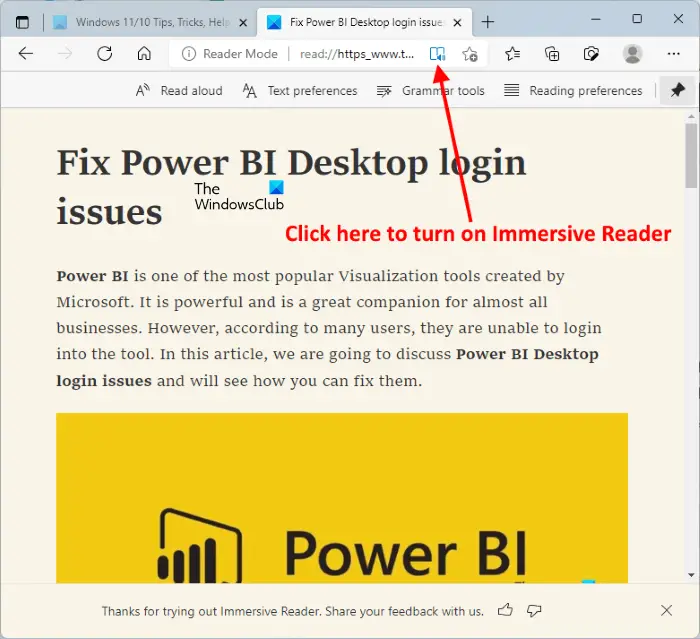 Like Firefox, Immersive Reader is a reader mode in Microsoft Edge. You can enter into the reading mode in Microsoft Edge by clicking on the Immersive Reader button or pressing the F9 key. After turning on the Immersive reader for a web page, you will get some additional tools, like reading mode, grammar tools, reading preferences, etc.
4] Web Capture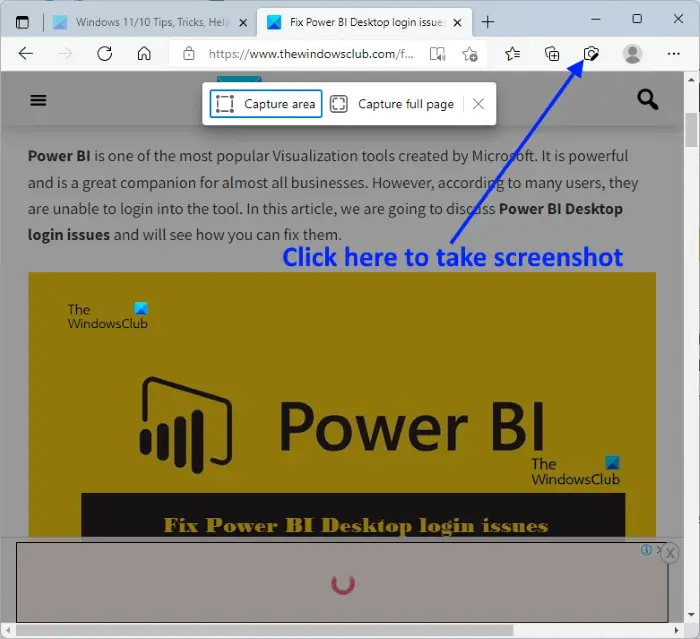 Web Capture is a built-in screenshot tool in Edge. You can use this tool to take a screenshot of a full web page or a part of it. Click on the respective button to take the screenshot.
5] Collections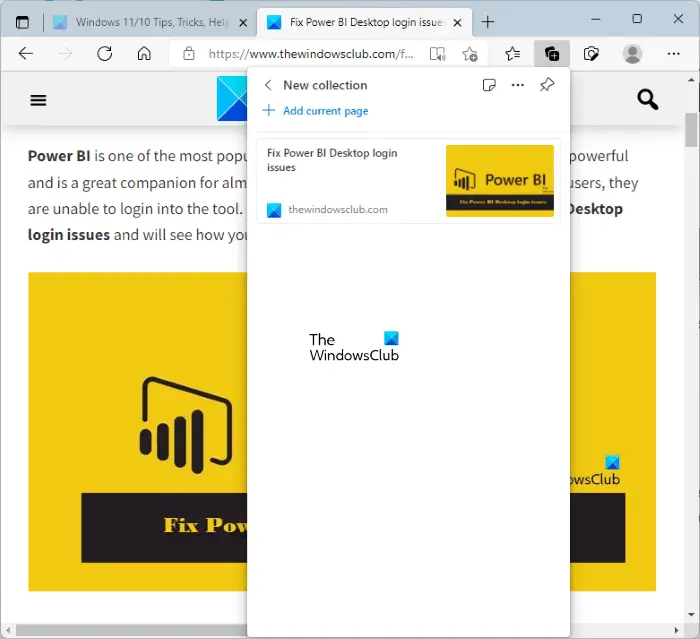 This feature lets you add a web page to collections in Microsoft Edge. You can create different collections and name them accordingly. To use this feature, right-click on a web page and select the Add page to Collections option.
Closing words
Safari is the top web browser for Apple devices. Previously it was available for Windows OS, but today, Windows users cannot install it on their machines as the Windows version has been discontinued by Apple. Chrome, Firefox, and Edge are good alternative browsers that you can install on your Windows machine. These web browsers are not only faster and better but also are the most secure ones.