MusNotifyIcon.exe is the Modern Update Settings Notify Icon process and many Windows users are seeing the process running in Task Manager. In this article, we are going to see what is MusNotifyIcon.exe and tell you how to identify if it is a virus or not.
What is MusNotifyIcon.exe?
MusNotifyIcon.exe is a core Windows process, and it is present in Windows 11 and Windows 10 too. It works along with musnotification.exe, musnotificationux.exe, musdialoghandlers.dll, and musupdateshandlers.dll and is used to show Windows Updates Status icon that is placed in the Taskbar.
The legit system file is is located in the C:\Windows\System32 folder.
Is MusNotifyIcon.exe a virus?
As mentioned earlier, the executable file in question here is a Windows process. So, we can clearly say that it is not a virus. However, there is something you should know, a virus could take the name of MusNotifyIcon.exe to masquerade as a genuine process.
To confirm that MusNotifyIcon.exe is genuine, open Task Manager by Win + X > Task Manager, go to the Details tab, right-click on MusNotifyIcon.exe, and select Open file location.
If the location of the file is the same as the following, then your process is genuine.
C:\Windows\System32
But, if you conclude that the process is not genuine then, then you can use scan your computer with the antivirus software that you have. You can also run Windows Defender Offline Scan to be doubly sure.
Should I remove or stop MusNotifyIcon.exe?
We have mentioned what is MusNotifyIcon and how it is important for the working of your computer. So, you should not remove or stop the exe file in question. However, if you still want to stop it temporarily, you can do that with the following method.
Open Task Manager by Win + X > Task Manager.
In Processes, look for MusNotifyIcon.exe.
Right-click on it and select End Task.
This will stop the running process.
MusNotifyIcon.exe with a red exclamation mark keeps popping up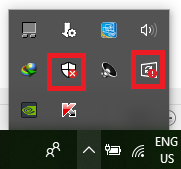 If you are seeing MusNotifyIcon.exe keeps popping up with a red exclamation mark, then it simply means that you need to update Windows 11. You may also see a Your device is missing important updates message in Windows Update settings.
So open Windows Update and check for and install the Windows Updates that are offered to your computer.
If you continue seeing it even after updating your Windows, you may need to do this:
Open an elevated command prompt window, type the following and hit Enter:
Ren c:\windows\winsxs\pending.xml pending.old
Restart your computer and see.
How do I disable MusNotifyIcon?
To disable MusNotifyIcon on Windows 11/10 PC, you need to use the Task Manager. Therefore, open the Task Manager on your computer and ensure that you are in the Processes tab. Then, find the MusNotifyIcon.exe process, select it, and click on the End task button.
TIP: If Windows Update keeps offering or installing the same update over and over, then this post suggests a few things you could try to fix the issue.