USB cables have two purposes. The first one is data transfer and the second one is charging devices. USB Data Blockers or USB Condoms are devices that allow the charging of devices but prevent data transfer through the USB cable by blocking the data pins.
Juice Jacking is a way of stealing the entire data stored in your phone via the USB charging cable. When you use the USB port of public charging stations, you are granting the hackers to access all your data unknowingly. It is always better to have your own power bank and not to use the public charging stations for your mobile phones. But if you do need to use them, it is best to use a data blocker.
Best USB Data Blockers or USB Condoms
Connecting your devices to public networks, whether wired or wireless, is risky. Cybercriminals can steal your data. Now, since you are aware of this fact, you should be cautious while connecting your devices to networks like public Wi-Fis, cyber cafes, etc.
However, cybercriminals can steal your system's data whenever you charge it using public USB charging posts through a technique called juice-jacking. The problem is that you would probably be caught unaware since you wouldn't know this is also a method of stealing data.
This is where USB data blockers are useful. They block the data pins of the USB ports, allowing only power to flow.
PortaPow 3rd Gen USB Data Blocker
USB Data Blocker for Secure Hi-Speed Charging
SENHUO 3rd Gen USB Defender & Data Blocker
Amptec FC3XD Data Blocker
Charge Defense Mobile Security Gadget
If you are searching for the best USB data blockers, the list is as follows:
1] PortaPow 3rd Gen USB Data Blocker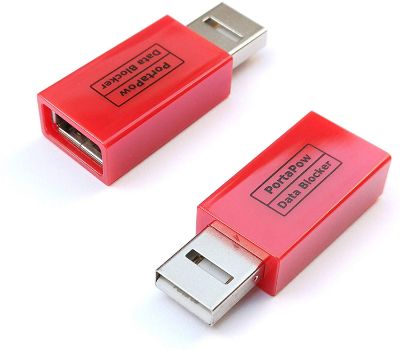 You can keep the viruses at bay with portaPow 3es Gen USB data blocker. Its Smartcharge chip helps in delivering high-speed power to your gadget in no time. Not to forget, the Portapow data blocker USB is also compatible with brands such as Samsung and Apple. Additionally, its guarantee of complete data protection makes the PortaPow 3rd Gen, a trustworthy utility of the Canadian, the UK, and the USA government officials. You can check out the product's specifications and reviews at Amazon here.
2] EDEC USB Data Blocker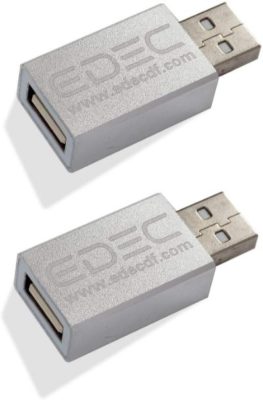 This compact product of 5.2 x 4.5 x 0.5 inches can be a tough technological alley for protecting your device's data and preventing viruses. Thus, you can carry this USB Data Blocker around to work or social meetings and initiate charging, while reducing your risk of using public charging ports. This product is also compatible with various brands, mainly Android and Apple, making it quite handy for a diverse group of users. You can find the product at Amazon here.
3] SENHUO 3rd Gen USB Defender & Data Blocker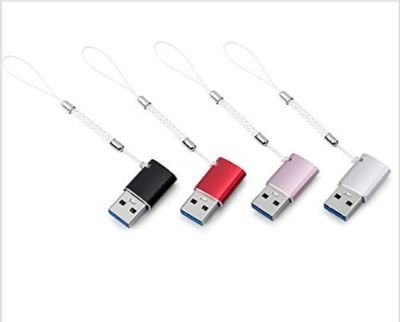 If you wish to prevent your device from facing the inevitable 'juice-jacking' from public charging ports at hotels and coffee shops, then the SENHUO 3rd Gen USB Defender & Data Blocker would be a handy-dandy addition to your travel pouch. Its Type-C cable is compatible with both mobile phones as well as laptops. Being brand-friendly towards Apple, Universal and Samsung devices, the SENHUO USB Defender is quite a popular product amongst iPhone, as Android users. You can, of course, check it out at Amazon here.
4] Amptec FC3XD Data Blocker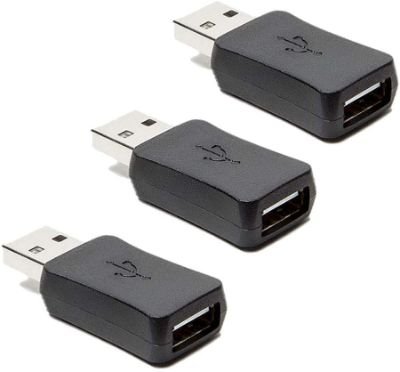 If you're worried about charging your devices in an unknown location during your holidays or work-meetings, the Amptec FC3XD Data Blocker can be your helpful companion. This USB defender charging adaptor is most suitable while for public charging ports as it prevents data transfer, virus downloads, and malware from leaking your information to be of use for cybercriminals. With its 1.6 AMP output current, you can expect quick and secure charging for all your devices. Not to forget, this compact, yet durable (PVC body) device can be quite a fit in your pocket during your travels. Get it at Amazon here.
5] ChargeDefense Data Blocker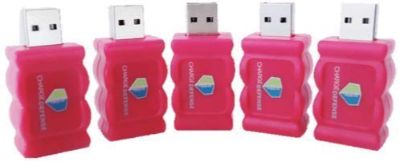 Being a vital utility of the White House employees, Charge Defense's Mobile Security Gadget is one step ahead when it comes to protection from identity theft and malware. As an invention from the gathered experience of veteran engineers, this data blocker uses USB 2.0 technology for seamless protection against identity theft. You can buy it right now from Amazon here.
Do let us know in the comments, your suggestions, and experiences with Data Blockers.