When Microsoft started with Office products, there were only a handful of them— Word, Excel, PowerPoint. While most of the consumers still use the same set, Microsoft  Portfolio has expanded to over 20+ apps under Microsoft 365 branding. In this post, we are looking at the list of apps Microsoft 365 include.
What is Microsoft Office 365?
In simple words, it is the full version of Office which offers all the products and can be installed on a computer. It can also be deployed on an Enterprise computer using the Microsoft Endpoint Configuration. It is a combination of applications and services.
What apps does Microsoft 365 include?
While the core Microsoft 365 apps and services include Word, Excel, PowerPoint, Outlook, OneNote, OneDrive, and the Microsoft Teams, there are many additional apps and services.
Apps:  Word, Excel, PowerPoint OneNote, Publisher(PC only), Access(PC only).
Email and Calendar: Outlook, Exchange, and Bookings.
Meetings and Voice: Microsoft Teams with audio and phone system support
Social and intranet: Sharepoint and Yammer
Files and Content: OneDrive, Lists, Forms, Stream, and Sway
Work Management: Power Apps, Power Automate, Power Virtual Agents for Team, Planner, and To-Do.
Apart from these apps, there are services and add-ons, such as My Analytics, Power BO Pro, Admin Center, InTune, Endpoint Configuration Manager, Identity access management, threat protection, and so on. You can check the full list in the comparison plan.
Word
Word is one of the most popular word processing and text-editing programs today. It is used by students, businesses, and the government. It is also the program of choice for many authors in the world today. It is available in tablet versions, plus online versions. Word is often used to create pages in books and other documents. It is also used to create resumes.
Excel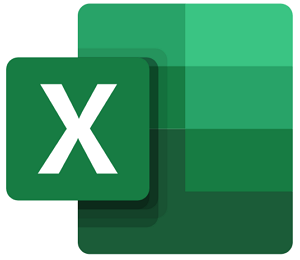 Excel is one of the most powerful Microsoft Office applications and one of the most commonly used globally. Excel is beneficial to individuals and businesses that must manage figures on a large scale, thanks to crunch numbers in various ways.  It's also good for manipulating and analyzing data, and you can create professional-looking graphs and charts without much effort. The program allows you to work with several different kinds of spreadsheets simultaneously, creating a wide range of charts, graphs, and models that can be used to help you better understand your data.
PowerPoint
Microsoft PowerPoint is a presentation design program. It allows you to create slide presentations that run with sound, video, and animation. You can also create slide shows and movies. It has the ability to make beautiful presentations and is an essential tool for creating presentations and a useful tool for businesses.
OneNote
Microsoft OneNote is much more than just a note-taking app. It's an organizational tool that lets you collect and share all the information, ideas, and to-dos that matter to you. OneNote is a full application in itself—available for Mac, PC, Windows tablets, and phones— and you can use it to outline, brainstorm, organize, share, and collaborate on projects, meetings, and other activities.
Publisher (PC only)
Microsoft Publisher is a desktop publishing software that allows you to make various things such as posters, flyers, and greeting cards.  It is part of Microsoft Office and is used to create professional-quality documents, including newsletters, brochures, posters, flyers, greeting cards, and more. You can even use it to create interactive PDFs and e-mail newsletters. Publisher's intuitive design and layout tools help you tell your story in a way that's easy to share and print.
Access (PC only)
Microsoft Access is a database application that is part of the Microsoft Office suite of software products. It is a comprehensive and powerful tool that allows users to build custom databases for keeping track of all manner of information, whether it be financial information, customer records, a personal address book, or a list of favorite TV shows. It doesn't require any server for its operation. Some of its features are import and export, filter, auto-update, export, print, etc.
Outlook
Microsoft Outlook is an email and scheduling program that organizes and stores users' e-mails, appointments, contacts, and other personal information. One can also use it to manage tasks and meetings and streamline communication between colleagues. It's a powerful email, calendar, and task management system,
Exchange Server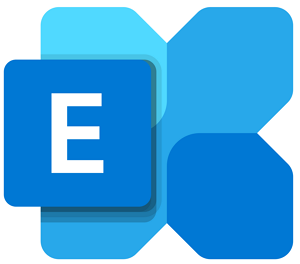 Microsoft Exchange is a service used by many companies to exchange and store emails, appointments, and other important documents. This web-based email service can help your company or group of friends be more organized and make sure everyone is up to date on what is happening. Microsoft Exchange offers services such as email, calendar, contacts, tasks, notes, and many more. It has two versions which are Office 365 exchange online and Microsoft exchange server. The online version is the one that works in the cloud and offers all the features that are available in the server version.
Bookings
Microsoft Bookings is an online booking application that allows you to manage your schedule and keep track of your appointments. Bookings is a way for you to communicate with your employees and gives you the ability to collaborate with outside companies. It is also a way to manage payments, as the service is integrated with online payment processors. This is a great tool for business owners who have their own small business, as it can help your employees manage their schedules, allows you to have more transparency, and improve your business as a whole.
SharePoint
The SharePoint Server is a tool used to store, organize, and share documents and information. It can help you work more efficiently by streamlining your tasks and making it easy to share reports and presentations with others in your organization. But with so many features and capabilities, it's not the easiest product to learn—especially if you have little or no experience with it.
Yammer
Yammer is a cloud-based enterprise social networking application. It allows employees to create groups around a topic or project and communicate with each other. Users can also access the application's data via APIs and integrate it into their own systems.
OneDrive
Designed with consumers and students in mind, Microsoft's OneDrive is a cloud storage solution that lets you store, sync, and share files between your devices. OneDrive comes with 15GB of free storage (which is enough to store a few hundred photos, a handful of documents, and some videos), and you can earn up to five additional free gigabytes by referring friends to the service. While that may not seem like a ton of storage space, OneDrive is ideal for small businesses on a budget that doesn't want to spend extra money on costly cloud storage subscriptions as it offers 1 TB storage.
Lists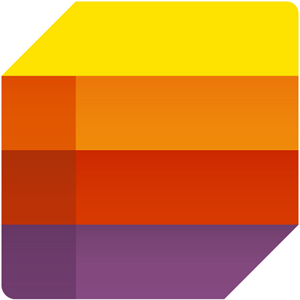 Microsoft Lists is similar to to-do lists. It is a quick and easy way to record, prioritize, and share what you need to remember. Available for Enterprise and Business segment, it allows them to build custom templates, integrate with power app, add automation, and so on.
Forms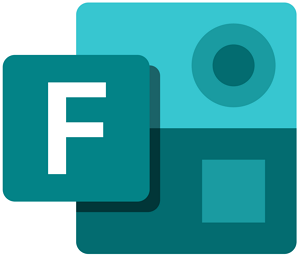 Microsoft Forms is an online survey tool integrated into the Microsoft Office 365 Suite. It offers a wide range of options for creating surveys. Once built, you can share surveys through email or social media, and users can be invited to respond with their Microsoft accounts.
Stream
Microsoft Stream is a cloud-based enterprise video service designed to increase communications and collaboration between teams. Similar to Slack, Microsoft Stream combines video conferencing, real-time messaging, and file sharing in one place.
Sway
There are several ways to create a beautiful, professional-looking report, presentation, or other documents, but Microsoft Sway is the easiest, best, and most efficient way to do so. Sway is an integrated work environment that makes it easy to create and present a collection of images, documents, and other content on a single web page, which is perfect for presentations. You don't need to learn anything new to use Sway. It's fast and simple, and it works with your Microsoft Office files.
Power Apps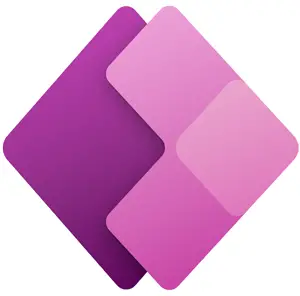 Microsoft Power Apps is a service that provides users with a way to create custom solutions for modern business. It gives users the power to use Office 365, SharePoint, OneDrive, and other business services directly in one application. It is a great way to make any app or document accessible to anyone in the company. Power Apps is designed to make it easy to get information into a form that users can easily use in their everyday life.
Power Automate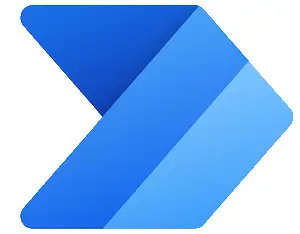 Microsoft Power Automate is Microsoft's latest in the set of automation tools. With automation tools, the user can manage, execute, and control other programs by using scripts. Microsoft Power Automate is a software program that helps you automate and run different Microsoft applications tasks, including Microsoft Office. It is easy to install and use, and you can create a task from scratch without any programming experience. This software program is highly rated and has many positive reviews.
Power Virtual Agents for Team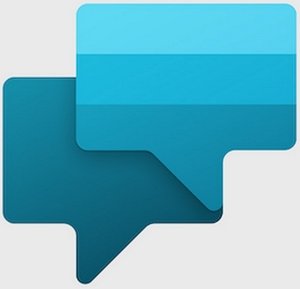 Power Virtual Agents for Team is a new tool for Microsoft Office 365 that helps small businesses better manage their customer service. The new tool allows you to create automated agents, which can be customized to respond just like a human would. These agents can be assigned to respond to emails, phone calls, and chat messages from customers, making it easy to initiate communications without taking time out of your day.  For instance, with Power Virtual Agents for Team, you can create an automated customer support agent that can answer customer questions, schedule appointments, or provide order information.
Planner
Microsoft Planner is the Office companion app for managing schedules and tasks. It is a web-based planner with a clean and intuitive UI. Planner makes it easy for users to create tasks, due dates, priorities, and attachments. You can share your tasks with co-workers and invite them to collaborate with you. The app lets you create multiple plans for different project teams.
All these can be color-coded to differentiate the tasks on the web interface. You can assign a task to a specific person and also add due dates, reminders, and comments to a task. The planner also gives the option to sync your Google Calendar accounts so that you can sync tasks in your Google Calendar and Microsoft Planner accounts.
To-Do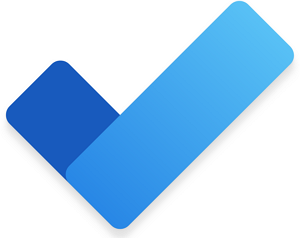 Microsoft To-Do is a new task management app from Microsoft. It has a clean, attractive, and easy-to-use interface, and it works across your Windows devices, Android devices, and the web. It has similar capabilities to other popular task management apps such as Trello, but with a more familiar Microsoft interface.
Microsoft 365 Plans
Microsoft 365 comes in various plans as all products will not appeal to will come in use for general consumers. There are four plans—
Home,
Busines,
Educations, and
Enterprise.
1] Home
Microsoft 365 Home is a software package, services, and devices that start with an Office 365 subscription and add extra security for families and devices. If you're a family of five, you can get Office 365 Home, which provides Office applications on up to five PCs or Macs, five tablets, and five smartphones. Microsoft 365 Home also includes security features for families, such as parental controls, a web filtering service, and device backup and recovery. The apps include Word, Excel, PowerPoint, OneDrive, Outlook, OneNote, and Skype.
2] Business
If you are one of the many business professionals who use Microsoft Office and Outlook daily, then you might have heard of Microsoft 365 Business. This Office 365 Business software suite Microsoft Home + Teams, Exchange, OneDrive, SharePoint, Intune, and Azure Information Protection
3] Education
Microsoft 365 Education is Microsoft's new cloud-based suite that helps teachers and students collaborate and unleash their potential. Teachers can use Office 365 Education to create and share lesson plans, assignments, and tests and manage students and monitor classroom behavior. Students have Word, Excel, and PowerPoint at their fingertips and note-taking and collaboration tools that help them learn, research, and create.
4] Enterprise
Microsoft 365 Enterprise combines Office 365 Enterprise, Windows 10 Enterprise, and Enterprise Mobility + Security. It has everything and meant for an organization that completely depend on the
I hope the post was informative enough to give you a clear idea of the list of apps Microsoft 365 includes, and how each of them can be useful when you need it.