A question some of you may have is – Where are the default Desktop Wallpapers and Lock Screen background images stored in Windows 11/10? This post will show you the location of the Wallpapers and Lock Screen backgrounds in Windows 11/10.
Where are Wallpapers stored in Windows 11/10
To see the location of the wallpapers and lock screen images, open File Explorer and navigate to the following location:
C:\Windows\Web
Here you will see three folders:
Wallpaper
4K
Screen
TouchKeyboard (Windows 11 only)
In the Wallpaper folder, you will see the default wallpaper being stored.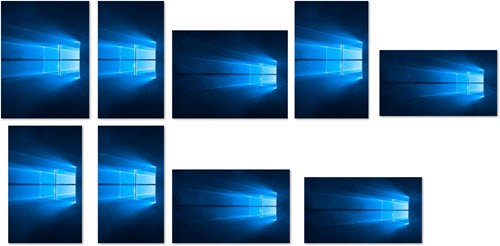 In the 4K folder, you will see the default Windows 11/10 wallpaper in some very high-resolution.
Also read: Where are wallpapers from Windows themepack stored?
Where are Lock Screen images stored in Windows 11/10
To access the location of Lock Screen Background, open the 3rd folder viz, Screen. You will see the lock screen images.
If you want to change your wallpaper, you may be aware that it's really easy and straightforward to change Theme, Lock Screen & Wallpaper.
The Personalization app allows you to change the background colors and accent, lock screen images, wallpaper, and themes on your PC.
You can set any of your personal pictures, an image from Windows, or a solid color as your desktop wallpaper. You can also display a slideshow of pictures as your Windows wallpaper. You can choose to Center, Fill, Fit, Stretch, Tile, Span wallpapers.
Here is a way, that will let you save Spotlight Lock Screen images.
Read next: Where does Windows 11/10 store Themes?