Two places generally come into everyone's mind when it comes to hosting videos on the internet, they are YouTube and Vimeo. No doubt that Google Chrome and Firefox are among the best browsers available right now. If you come across a situation where Vimeo videos are not playing in Chrome and Firefox, there are a few things that you need to do set right the things. Try to implement the tips given in this article if the videos are not playing smoothly in your browser.
Vimeo video not playing in Firefox
First of all, clear all Cookies, Internet Cache & History. You will be able to do this via Options > Privacy & Settings. Now start the Firefox browser in Safe mode.
See if this helps.
If this is unable to resolve the issues, then you need to go for advanced error fixing.
Open your Firefox browser and type about:config in the address bar and then hit on Enter.
Now you have to click on 'I accept the risk' option.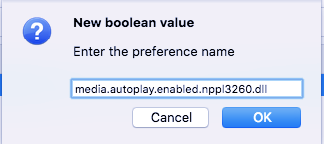 In the next step, search for media.autoplay.enabled.
Check whether it is already set to True or not or else double-click on it to toggle the value.
Now, right-click with your mouse and select Boolean under new option, then in preference name enter media.autoplay.enabled.nppl3260.dll.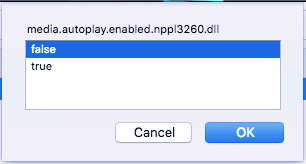 Click OK then select False as value and press OK.
Restart the browser.
Now, get back to the video that you have been watching earlier. Now, you will be seeing all player controls and will be able to play the videos unlike before. These steps will definitely help to get out of the problem that you are facing on Firefox
Vimeo not working in Chrome
If users using Chrome are encountering the same problem, then just open your browser and follow these steps to playback the Vimeo video again.
1] Clear your browser cache and try again. You can do this via Settings > More Tools > Clear browsing data.
2] Open Chrome > Settings > Advanced settings > System. Toggle Use hardware acceleration when available to the Off position.

Now check.
The video would now play, if you still find any issues even after implementing this trick, just restart your device and soon you can see the video playing like earlier.