Discord is gamers' chat service for the sole purpose of chit-chatting and playing games like Valorant, COD, and many more. Now, in terms of problems, we've realized that several users as of late have reported Valorant Discord crashing with 404 error code. This error happens after a few seconds of launching the game, and then it crashes along with Discord. However, you folks do not worry because we have the solutions to get things moving in the right direction again.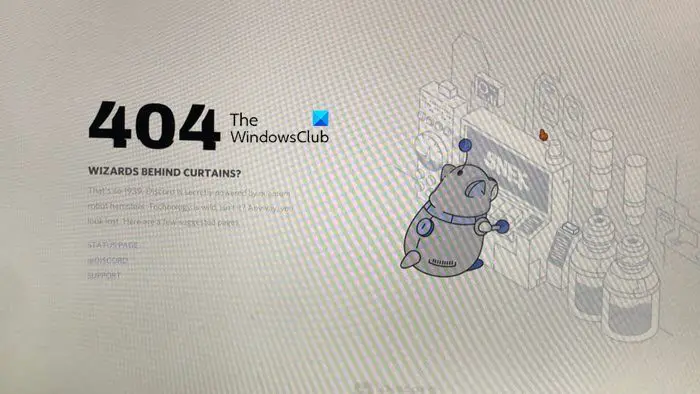 Fix Valorant Discord crashing with 404 error
If Valorant Discord keeps crashing with 404 error code, follow the solutions mentioned below:
Restart Discord
Disable Game Overlay
Repair game files
Disable Proxy / VPN
Temporarily disable the Firewall
Reinstall Discord
Let's get started.
1] Restart Discord
Chances are the game is having glitches or contains bugs, or it is simply due to a Discord server outage. The simplest and one of the known things to do in such scenarios is to properly close Valorant, close Discord, and then restart it. To close both these apps, open Task Manager, right-click on the app that you want to close, and select End Task, do this to both Discord and Valorant in no particular order. Once the apps are closed, refresh your desktop and launch them. Hopefully, this will do the trick for you.
2] Disable Game Overlay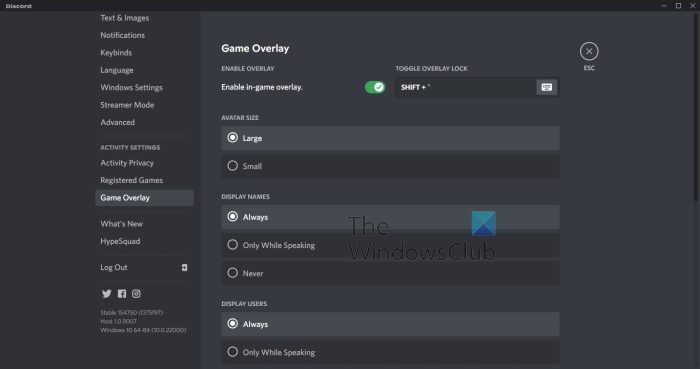 Discord's game overlay feature allows us to use many features, messaging and voice chat while in the game, among others, making it an easy platform to play games. However, some games like Valorant face a lot of issues such as the 404 error, and many more due to incompatibility issues. Let us discuss how to accomplish this task right now.
Launch Discord and go to its Settings.
Under the Activity settings, click on the Game Overlay options.
Now, switch off the toggle key next to Enable in-game overlay option.
Restart Discord and then see if you can play Valorant or if it is still crashing.
3] Repair game files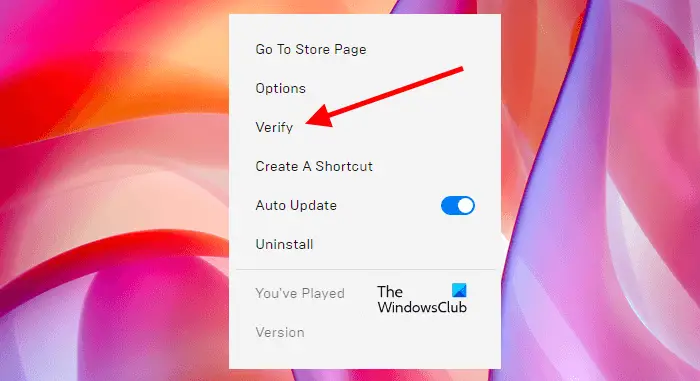 Next up, let us make sure that the game files are not corrupted as it is very common for game files to get corrupted by the installation of a new update patch or save files. So, to verify the game files, follow the steps mentioned below.
Launch Epic Games Launcher
Go to Library.
Now, click on the three horizontal dots associated with the game that's giving you the trouble and select Verify.
Restart both Disord and Valorant and from there, check to see if the 404 error persists.
4] Disable Proxy/VPN
Valorant Discord crashing with a 404 error can be caused due to use of proxy servers or VPNs. Disabling them can resolve the error code when you start Valorant and it as well as Discord crashes with a 404 error. So, in order to resolve the issue, we just have to disable VPN or Proxy.
5] Temporarily disable the Firewall
Anti-virus tools can interfere with the connection with the game's server and cause it to crash alongside Discord app. Keeping that in mind, we recommend disabling such third-party software and Firewalls in a bid to solve it. However, disabling the firewall is not straightforward when compared to other similar programs. But that's not a problem because we can help with that so follow the steps prescribed below.
Search out "Windows Security" from the Start Menu.
Go to Virus & threat protection > Manage settings and turn off the toggle for all the options.
Then, click on Firewall & network protection and turn off all the firewalls
Reboot your device.
Now, launch Discord, open Valorant, and see if it has fixed the issue. If this worked, you don't have to keep the Firewall turned off, just allow both Discord and Valorant through the firewall, and Firewall will never interfere with your game.
6] Reinstall Discord
If none of the above fixes worked for you, then the last resort is to delete Discord and then install it again. In this way, all the corrupted or missing files of Discord will be restored.
Can Discord cause games to crash?
Microsoft has warned that some games are vulnerable to crash on Windows OS due to bugs in Discord, therefore, we recommend you keep Windows as well as Discord up to date to come in contact with crashing issues with your game.
Why is Valorant crashing all of a sudden?
Valorant will crash if your computer is unable to meet the system requirements mentioned by the developer or if after running for a certain time, the processor has reduced its clock speed and is unable to cope with the demands of the game. However, there could be various other reasons such as incompatible drivers and programs. To resolve the issue, we recommend you check our guide on what to do when Valorant is crashing.