Over the past couple of days, several Discord users on Windows 11/10 have been complaining about an error where the social platform is stuck in an update loop with no end in sight. There are several ways to fix this problem, and as such, were going to talk about the more meaningful ones.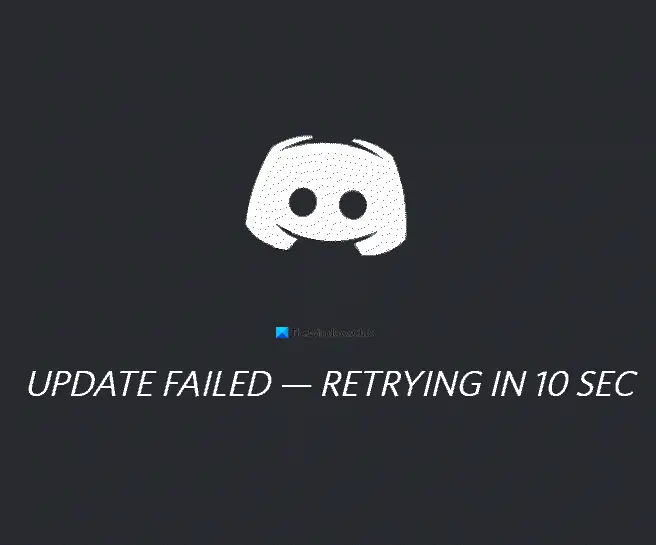 Discord update failed on Windows 11/10
Some of the possible fixes are common ideas. Now, this is quite common, and we hope the developers will soon find a way to make sure it never appears again. But until then, you will have to make do with the information in this article.
Run Discord file as administrator
Delete Discord AppData
Restart your router and computer
Let us talk about this in more detail.
1] Run Discord file as administrator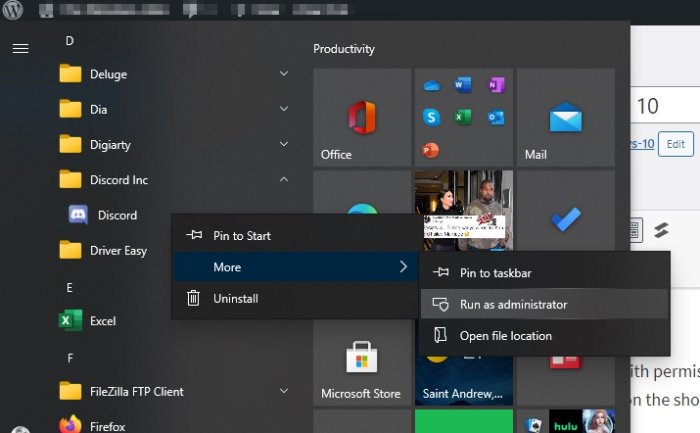 Chance you could be facing update problems due to permission issues. We've found that running the tool as an administrator works quite well. Simply right-click on the shortcut, then select Run as administrator; that's it.
2] Delete Discord AppData
From what we have gathered thus far, the best option to fix the Discord update loop is to reinstall the app by removing contents from the AppData folder. This is a simple task to accomplish, so let us look at how to do it.
First, you must open the Run dialog box by pressing the Windows key + R, then type appwiz.cpl into the box. Hit the Enter key, and right away, the Programs and Features window should appear.
Locate Discord, then right-click on the icon and be sure to select Uninstall.
Once that is over fire up the Run dialog box again. This time, you will want to type %appdata%, then hit the Enter key on the keyboard. Right away, the AppData folder should appear. Simply find the Discord folder and delete it.
Finally, download and install the latest version of Discord. Restart your PC and check if things are working accordingly.
3] Restart your router and computer
This might come as a surprise, but a few of the best options to take is restarting your router to switch your connection. If that doesn't work, then we suggest restarting your computer because such a simple thing is powerful enough to solve most problems.
Read next: How to log into Discord using a QR code.