The taskbar is one of the most used elements in Windows 10 on any day. It is the easiest way to launch apps that you use frequently. However, when you have too many shortcuts on the taskbar, it becomes a mess. If you are anything like us, you might have pinned multiple web browsers and productivity suites' icons to the taskbar.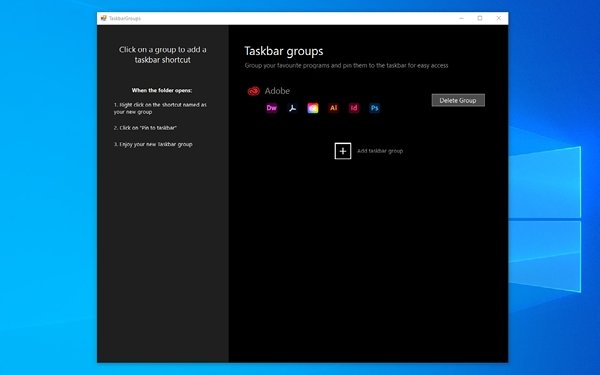 This is also when you think about grouping your taskbar shortcuts. Clicking on a single icon would show you a group of app icons that you can choose from. For instance, if you click on a browser icon, you can see the list of all the browsers you have on your Windows 10. While this feature sounds amazing, Windows 10 does not have native support for this level of customization. That is why we have to use a third-party utility to group taskbar shortcuts on Windows 10.
Using TaskbarGroups to group Taskbar Shortcuts
Since Window 10 does not have a default option to group taskbar shortcuts, we will use a third-party app to do this: TaskbarGroups.
TaskbarGroups is an easy-to-use Windows 10 customization app. This app lets you add groups of shortcuts to the taskbar as well as to the desktop. In this article, however, we will focus on how TaskbarGroups would help you create a sleeker, cleaner, and comfortable taskbar interface. The best part? TaskbarGroups is free to use on Windows 10 devices.
The developer, Jack Schierbeck, has released the source code of the program on GitHub as well. Developers may be interested in tweaking the source code, but everyday users can download the executable version of the TaskbarGroups app from GitHub itself. The app received its latest update three days back, adding support for vertical taskbars, multiple monitors, and even hidden taskbars.
Altogether, TaskbarGroups is a great way to create taskbar shortcuts on Windows 10. Now, let's see how to do that.
Why Group Taskbar Shortcuts?
As we said, taskbar shortcut groups are great for saving space and organizing the elements. Furthermore, if you can create the right set of shortcut groups, you can increase your productivity. Users who have a small-screen Windows 10 device, such as the Surface Go or other 2-in-1s, can also benefit from the taskbar shortcut grouping options. Even if you don't need these benefits, it's good to have a tool to tweak how the taskbar is behaving on your Windows 10 PC.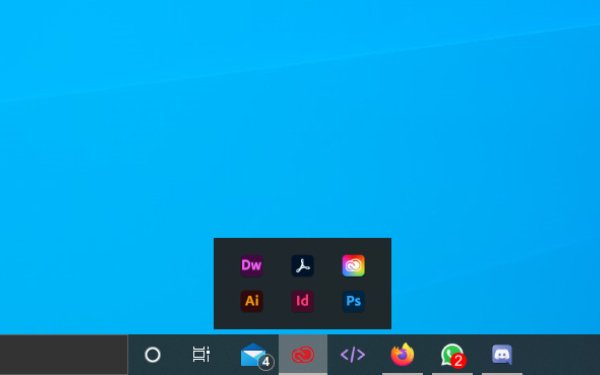 How to use TaskbarGroups On Windows 10
You can follow the steps shown below to add taskbar shortcuts on your Windows PC.
First, you have to download the TaskbarGroups app from GitHub and install it on your Windows 10 PC. Just like we said, it's a minimal app that does not take up much space/resources from your computer. Therefore, you can finish the installation process in a few seconds.
Now, you have to open the TaskbarGroups app, and you can see the fully-fledged UI. As you can see, the app developer has provided a quick tutorial on the left side. To begin, you have to click on the + button named 'Add taskbar group.'
TaskbarGroups will show you a window where you need to provide details of the taskbar shortcut group. First, you have to enter the group's title, the maximum width of the group, and the shortcuts you want to add.
For instance, you can give a title like 'Web Browsers' to one group and add all the browsers you frequently use on your computer. TaskbarGroups does not have a limit on how many shortcuts you can keep on a single taskbar group.
Once you have done this, you can click on the 'Save' button to proceed.
You should note that the TaskbarGroups app practically creates a shortcut. In this case, the app would save the shortcuts in a folder. When you click on a taskbar shortcut group, TaskbarGroups will open the Shortcuts folder.
From here, you can right-click on the needed icon and choose 'Pin to Taskbar' to make it accessible from the taskbar at all times. Just like this, you can drag the shortcut to your Desktop as well. Then, when you click on the shortcut, the TaskbarGroups interface would pop up.
That's it. This is how you add a group of shortcuts to the taskbar.
Following this process, you can add as many groups as you want. To put this into perspective, you can add so many apps, say 20, within just 2 or 3 groups. By doing so, you get to save a lot of space too.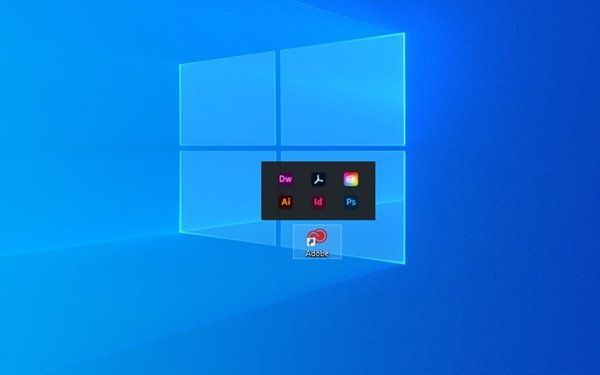 It also works on the desktop!
Is TaskbarGroups safe to use?
Well, TaskbarGroups comes from a credible developer, and you may not have to worry about malware or other malicious elements within the app. There is even an option to compile the source code if you know how to do that. Rest assured, installing and using TaskbarGroups is unlikely to cause any harm to your computer or the Windows 10 experience.
In fact, we believe that TaskbarGroups will help you enhance the Windows 10 experience. Because the app uses a simple function to show the shortcuts, there aren't many complexities involved. So, you won't have trouble keeping this app running at all times.
The Bottom Line
There you have it: the easiest method to create and use your taskbar shortcut groups on Windows 10. This method works without fail on all Windows 10 devices and doesn't overload your system, either. It means you can enjoy the convenience of shortcut groups on your taskbar without compromising speed or system resources.
We hope this answers a few questions you may have about the TaskbarGroups app. What do you think? Do let us know through your comments below.