One of the main benefits of using the Microsoft Authenticator app is that it allows you to log in to your personal Microsoft account without entering the password. As such, it can be used to generate codes for secure logins (personal, work, and school). Today, we'll give you a glimpse at how to use and add work or school accounts to the Microsoft Authenticator App.
Using Microsoft Authenticator App with 2-step verification
Sign into your account on Microsoft.com and click on 'Security'.
Then, scroll down and choose 'Additional security options' > 'Setup 2-step verification'.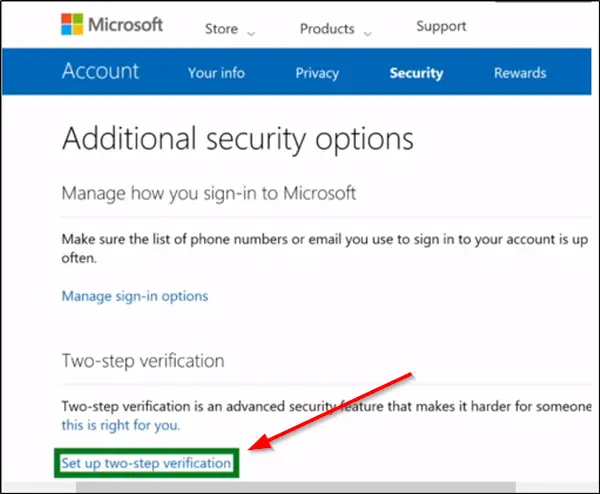 If prompted add your security information. Once done, you are good to start.
It's advisable to enable Notifications for the app because, when you sign, Microsoft will send a prompt to your device that you will have to respond to. It won't spam you with unnecessary notifications.
Add a Work or School account to Microsoft Authenticator App
First, go to the Additional security verification screen on another PC or device and check the box marked against the Authenticator app.
Next, hit the 'Configure' button as shown in the screenshot below.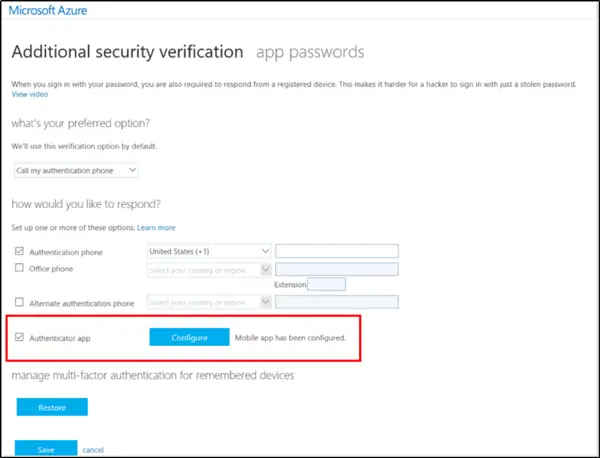 Instantly, the Configure mobile app screen will appear on your PC screen, displaying a QR code. You will need to scan this code with the authenticator app.
Now, open the Microsoft Authenticator app and switch to the Accounts screen.
There, select Add account > Work or school account.
Now, enable your device's camera to scan the QR code, and then select Done to close the QR code screen. If your camera isn't working properly, enter the QR code and URL manually.
Once done, the Accounts screen of the app will display boldly your account with a six-digit verification code below it. The verification code changes every 30 seconds so you'll have to be really quick.
Please note that the organization you work for may require a PIN to complete your identity verification. If you do not want PIN identification, configure the Microsoft Authenticator app to use your device's fingerprint or facial recognition instead.
You can enable this, the first time you are prompted to verify your account via the authenticator app. However, your device should be equipped with biometric capabilities.
It is important to mention here that the Authenticator app collects Account info you provide when you add your account. If you have any apprehensions regarding this, you can remove it by simply removing your account.
The app can be used for other systems that support two-step verification codes, like Google and Dropbox.
Read: Turn on Cloud Backup for Microsoft Authenticator app on Android & iPhone.